Tyson lays off 1,700 workers, shutters 2 poultry plants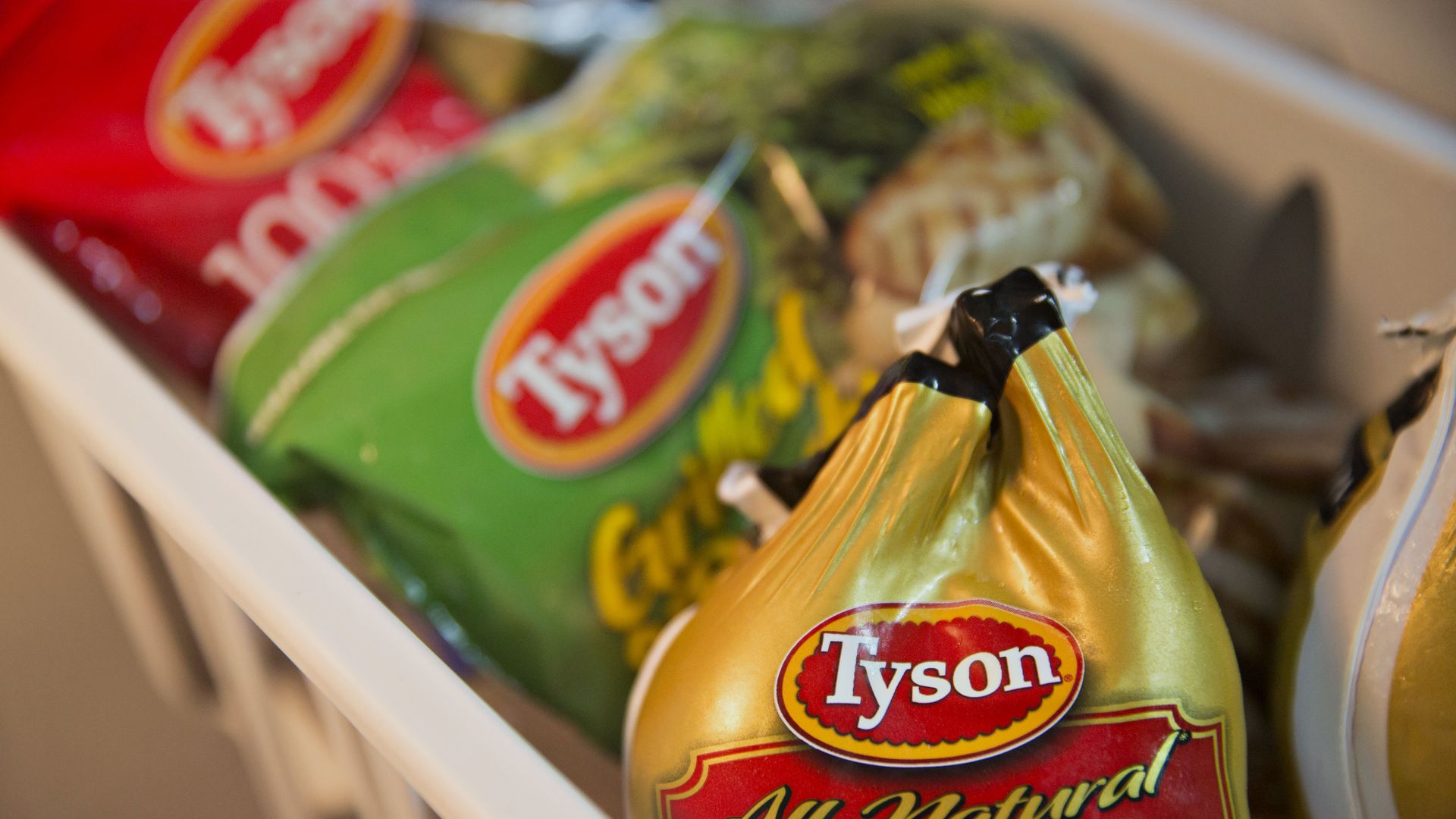 Tyson Foods will close two poultry plants in Arkansas and Virginia as the company lays off nearly 1,700 workers, the Wall Street Journal reported.
The big picture: The closures are part of a larger effort to improve operations and optimize capacity at each plant, Tyson said in a statement.
Details: The two plants — located in Van Buren, Arkansas and Glen Allen, Virginia — were notified Monday, the Journal reports.
The Arkansas plant has nearly 1,000 workers while the Virginia plant has nearly 700 workers.
The company has about 124,000 employees in the U.S. according to its most recent annual securities filing.
What they're saying: "The current scale and inability to economically improve operations has led to the difficult decision to close the facilities," Tyson said.
Go deeper