Scoop: House Dems launch N.Y. "war room" for 2024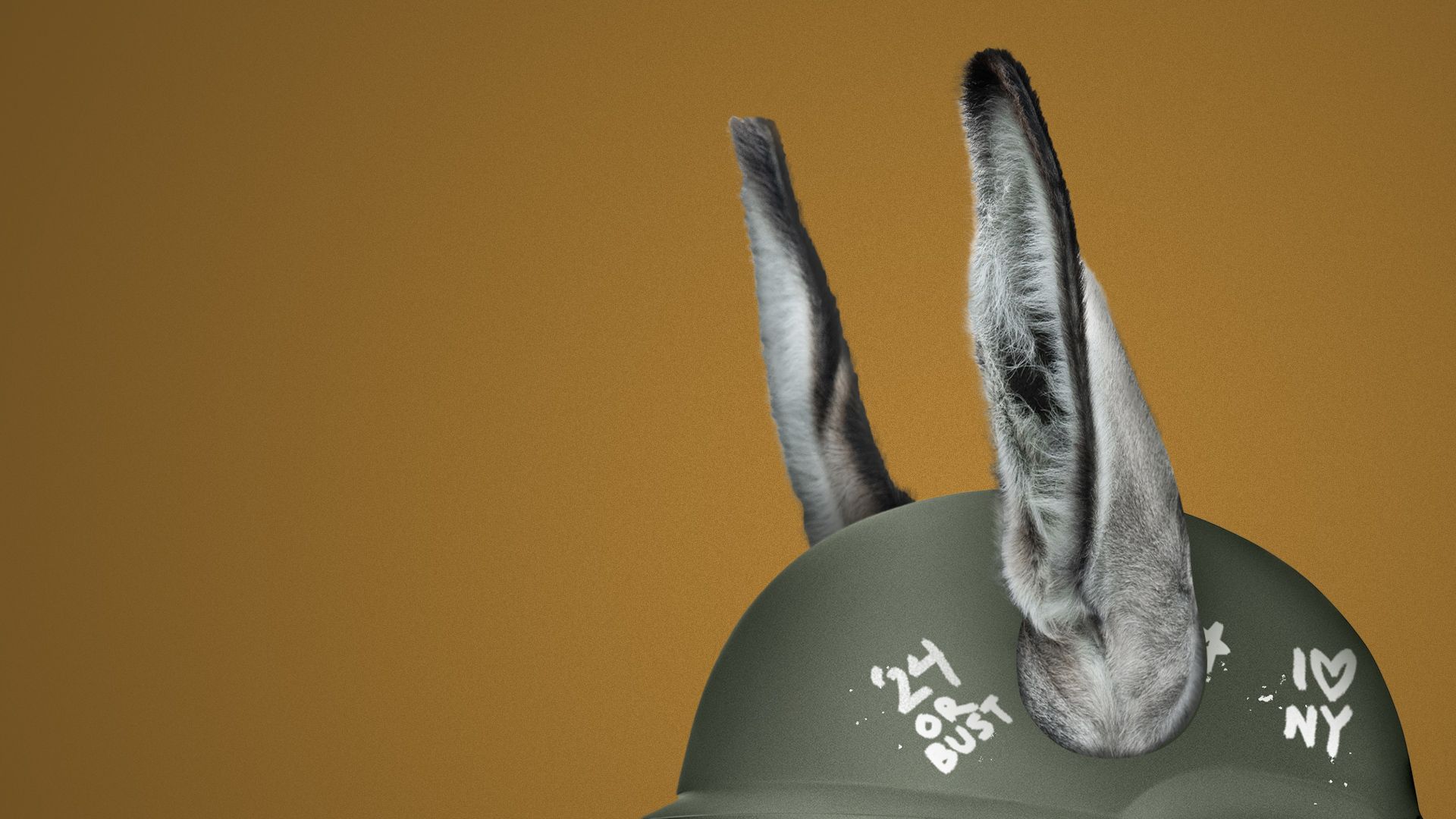 House Democrats' main super PAC is launching a '24 outpost in New York as part of a big-money effort to recapture seats lost to Republicans in the midterms, Axios has learned.
Why it matters: New York Republicans flipped four Democrat-held seats in November, and the GOP's gains were crucial in giving Republicans a nine-seat House majority. Any push by Democrats to reclaim the House in 2024 will require a better showing in traditionally blue New York.
Driving the news: House Majority PAC is taking the unprecedented step of opening a rapid-response "war room" based in New York, with several communications and opposition-research staffers.
It's the first major expenditure in the PAC's $45 million fund for New York candidates in the 2024 election cycle — more than triple what the PAC spent there in 2022.
"The path to a Democratic House majority runs through New York," House Majority PAC President Mike Smith said in a statement.
The details: The office will be geared toward helping Democrats respond quickly to news and attacks by GOP foes, and will focus on seven politically divided districts on Long Island and in the Hudson Valley and Central New York State.
Smith said the office will "ensure New York voters across the state know just how extreme and out-of-touch their Republican members have voted."
The other side: "We've schooled Democrats in New York for two cycles in a row, winning even in seats Democrats took for granted," said Dan Conston, president of Congressional Leadership Fund, the House Republican-aligned PAC.
"Just like the last two cycles, New York will be central to our efforts to protect and grow the House Republican majority."
The details: Democrats will target six GOP-held seats — three in Long Island, three in the Hudson Valley and Central New York — while defending Rep. Pat Ryan (D-N.Y.), who held onto his Hudson Valley seat by two points in November while two neighboring districts flipped to Republicans.
The GOP seats targeted by Democrats' new field office are held by Republican Reps. Nick LaLota, George Santos, Anthony D'Esposito, Mike Lawler, Marc Molinaro and Brandon Williams.
Between the lines: All six of those districts voted for President Biden in 2020 — by double digits, in some cases — and the 2024 races will play out against the backdrop of another presidential campaign.
New York Republicans enjoyed a regional "red wave" in 2022, as Long Island GOP Rep. Lee Zeldin lost to Gov. Kathy Hochul by just 6 points in a state that backed Biden by more than 20 points in 2020.
Democrats are betting their path back to the House majority in 2024 will rely on riding the Democratic presidential ticket's coattails.
Go deeper