The GOP's stunning realignment on foreign policy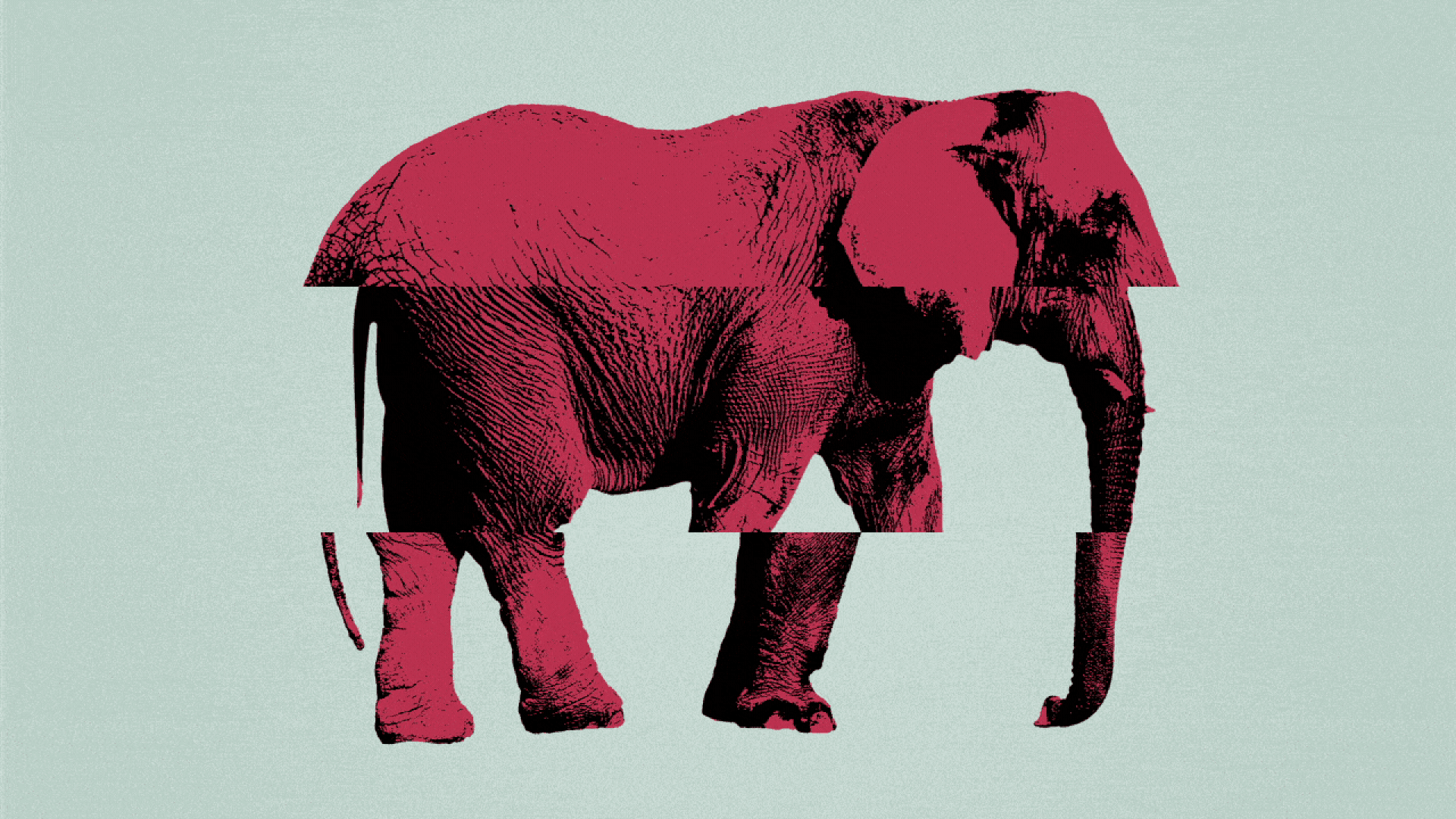 Ron DeSantis' claim that protecting Ukraine isn't in the "vital" interest of the U.S. highlights a remarkable divide in the GOP over foreign policy — pitting its top two presidential candidates against the party's more hawkish establishment.
Why it matters: The move by DeSantis — echoing the isolationist views of his likely rival, former President Trump — represents a sharp contrast from most of the past four decades, when Republicans typically have subscribed to the Reagan era's "peace through strength" internationalism.
The Florida governor's stance on foreign policy means that so far, most of the GOP electorate is siding with candidates who differ from the more hawkish views of GOP leaders in Congress and other Republican presidential contenders.
It provides an opening for a third candidate — perhaps former UN Ambassador Nikki Haley, former Vice President Mike Pence, or former CIA Director Mike Pompeo — to win support among traditional Republican hawks and the GOP's donor class, which is more attuned to foreign policy than its voters.
It also could set up a stark choice on foreign policy for voters in 2024: the prospect of a Republican candidate who doesn't see helping Ukraine fight off a Russian invasion as crucial vs. a Democrat — likely President Biden — who sees the war as a defense of democracy.
Driving the news: DeSantis said Monday in a statement to Tucker Carlson's show on Fox News that the U.S. involvement in Ukraine should be limited. Carlson, who solicited comments from announced and presumed GOP presidential candidates, opposes U.S. military aid there.
"While the U.S. has many vital national interests — securing our borders, addressing the crisis of readiness with our military, achieving energy security and independence, and checking the economic, cultural and military power of the Chinese Communist Party — becoming further entangled in a territorial dispute between Ukraine and Russia is not one of them," DeSantis said in his statement, which Carlson read on the air.
Trump criticized DeSantis' comments late Monday night by calling him a flip-flopper. "[He's] following what I am saying. It is a flip-flop. He was totally different. Whatever I want, he wants."
A Trump campaign official pointed to DeSantis flip-flopping from his 2015 statement slamming the Obama administration for not sending military support to Ukraine — after Russia invaded Crimea.
"Whatever DeSantis needs to be that day to appear more Trump-like, he becomes. But voters pay attention to these things," said Trump spokesperson Jason Miller.
Former New Jersey governor Chris Christie told Axios: "[DeSantis] sounds like Neville Chamberlain talking about when Germany had designs on Czechoslovakia."
"I don't think that's what America stands for...For anyone who's considering running for president to fundamentally misunderstand that or to be cynical enough to change their views in order to please any particular constituency is very concerning."
Pence, meanwhile, gave a full-throated defense of the American-led alliance with Ukraine: "There is no room for Putin apologists in the Republican Party," Pence wrote in his statement to Carlson.
Between the lines: Pence, in particular, is emerging as a potential GOP counterweight to the growing voices of isolationism within the party.
Before he spoke at the University of Texas last month on the need to support Ukraine, Pence's team arranged for a Ukrainian student from the Donbas region to introduce him.
By the numbers: Recent polling shows the Republican Party is divided on support for Ukraine — even as a sizable majority of the overall public supports helping Ukraine defend itself from the Russian invasion.
A Pew Research Center survey in January found Republicans were divided, with 41% satisfied or wanting to send more military aid to Ukraine, and 40% preferring reduced military support.
Overall, 51% of Americans believe the U.S. is giving the right amount or "not enough" support to Ukraine, while only 26% said we're giving too much.
Zoom in: DeSantis — who has not officially announced a run for president — had not been particularly specific on his foreign policy positions before his statement to Carlson.
He has said the Biden administration should not have a "blank check" to send military aid to Ukraine.
He also has cast China as a threat to the U.S. and its interests, but it's unclear whether his isolationist bent would extend to, say, a move by China against Taiwan.
The bottom line: DeSantis' declaration raises the possibility we're seeing a realignment over foreign policy in both parties — a jarring shift to anyone following politics after 9/11.
Traditional GOP hawks such as Liz Cheney and Adam Kinzinger have been drummed out of Congress.
Meanwhile, members of the Congressional Progressive Caucus last October retracted a letter calling for direct diplomacy with Moscow to discuss Ukraine, amid blowback from Democratic colleagues.
Go deeper