The economy is performing a high-stakes juggling act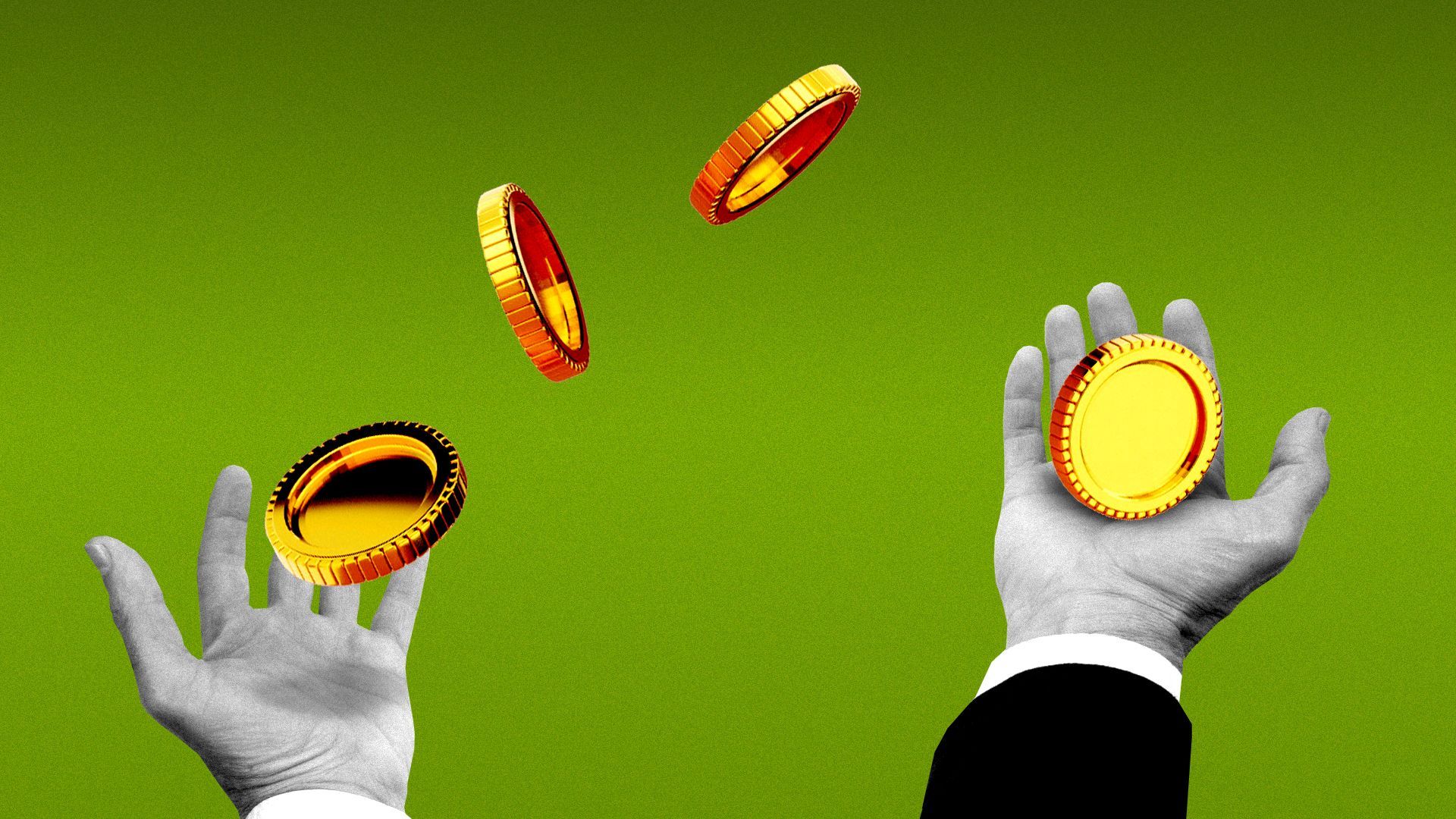 These days the economy resembles a unicycling juggler — and it just got yet another ball to keep in the air.
Why it matters: The sudden collapse of Silicon Valley Bank and New York's Signature Bank comes at a precarious time for the economy as it grapples with myriad challenges.
The big picture: All of it is intertwined.
Inflation is driving rate increases, which ravaged SVB, which briefly caused investors to panic-sell regional bank stocks on Monday, fearing that depositors were heading for the exits.
The good news: Bank customers seem to have remained relatively calm despite talk of a social-media-fueled meltdown, as the U.S. government took steps to ensure the safety of deposits.
Regional bank stocks stopped plummeting, and even rebounded Tuesday, as investors showed tentative confidence in the sector's stability.
And there was some good news with February's inflation data: The price of food at home rose only 0.3% in the month, compared with January, marking its lowest monthly increase since April 2021.
Yes, but: The banking sector isn't out of the woods.
Moody's on Tuesday downgraded the entire sector's outlook from stable to negative.
What to watch for: How the Fed responds.
Anything looking like a systemic financial crisis is likely to give the Fed pause on raising rates too quickly.
But inflation remains a pervasive threat.
The bottom line: "At face value, the ongoing strength of inflation presents a dilemma for the Fed as it focuses on maintaining financial stability," Capital Economics U.S. economist Andrew Hunter wrote Tuesday.
"But even if the current crisis ends up being resolved relatively quickly, we suspect the resulting tightening in credit conditions will still do lasting damage to the economy."
Go deeper