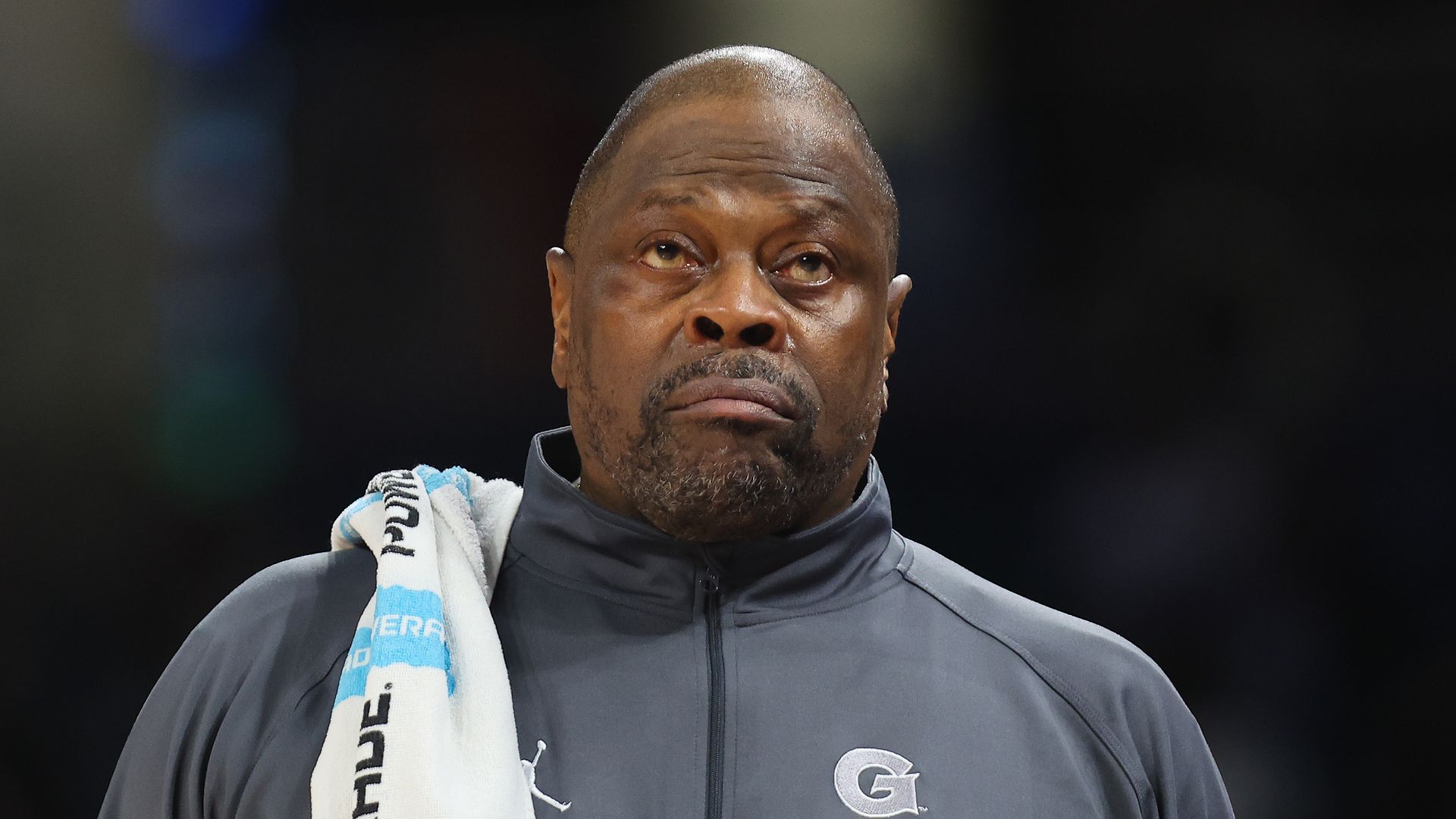 Georgetown has parted ways with head coach Patrick Ewing, who went 75-109 in six years at the helm of the program he helped put on the map four decades ago.
Catch up quick: Ewing, who was a three-time consensus first-team All-American at Georgetown and led the Hoyas to their only national championship in 1984, was hired as head coach in 2017 after 14 seasons as a National Basketball Association assistant.
Georgetown went 15-15 in Year 1, 19-14 in Year 2 and 15–17 in Year 3, during which five players — including top scorer Mac McClung — left the program.
Year 4 was more of the same (13-13 record) but ended on a high note, with an unexpected Big East Tournament title and NCAA Tournament berth.
Then the wheels fell off completely…
Wild stat: The Hoyas went 13-50 (.206) over Ewing's final two seasons, the eighth-worst win percentage among the 363 teams that were at the Division-I level during that span.
2021-22: 6-25 (0-19 Big East)
2022-23: 7-25 (2-18 Big East)
The big picture: Georgetown men's basketball once transformed the small, Jesuit school into a national brand. But the program's steep decline has cratered its relevance on campus and in D.C. — to the point where they're giving tickets away ... and fans still aren't coming.
What's next: Legendary Georgetown coach John Thompson retired in 1999. Since then, the Hoyas have been led by his longtime assistant (Craig Esherick), his son (John Thompson III) and his best player (Ewing). With the program at rock bottom, it's time for a new coaching tree.
Names to watch: Rick Pitino (Iona), Mike Brey (ex-Notre Dame), Ed Cooley (Providence), Kevin Keatts (NC State), Matt Langel (Colgate)
Go deeper