Better pay for airport workers would make flying less terrible, advocates say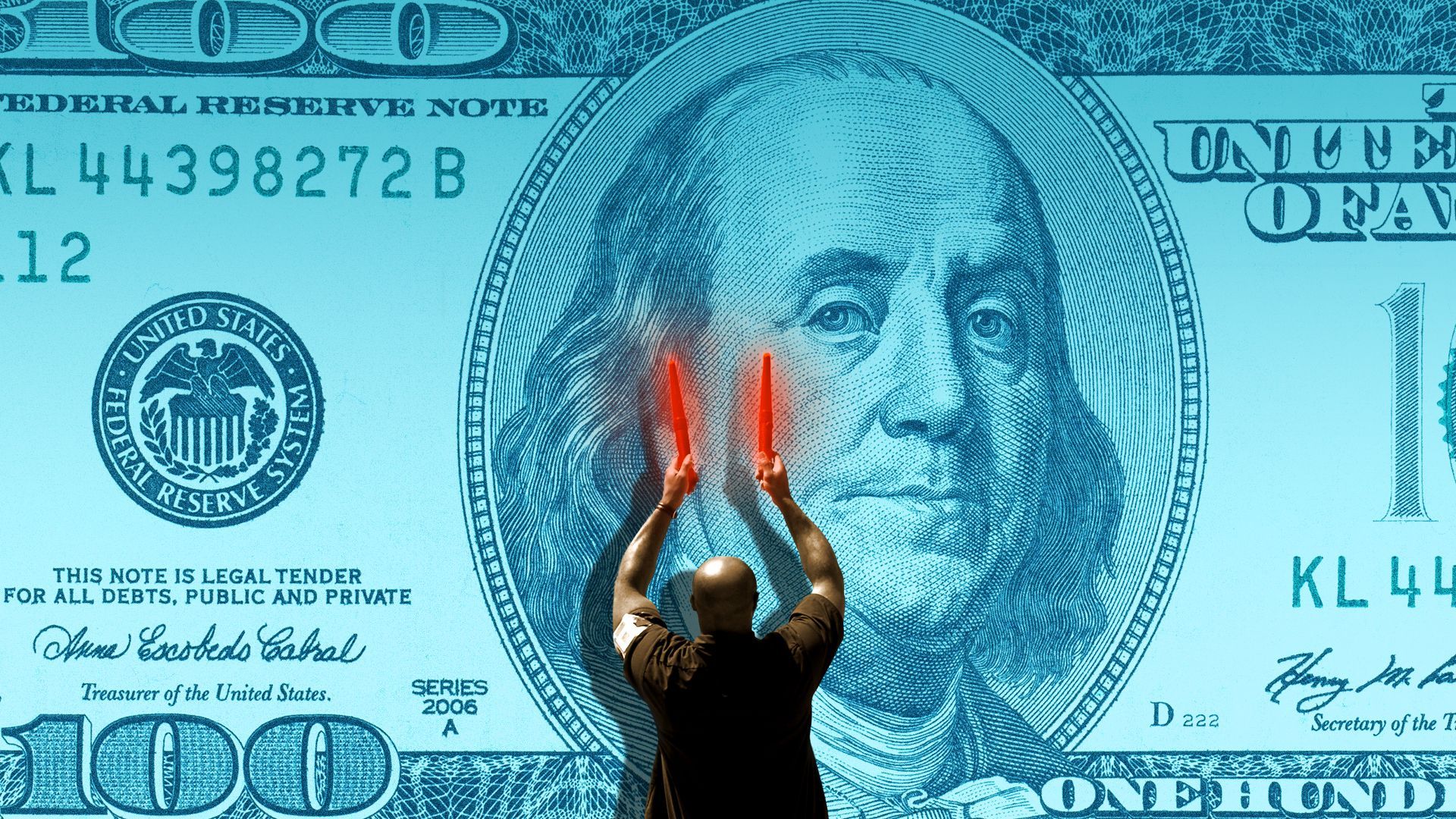 At least once a week at the Texas airport where Dorian Johnson works, one of his coworkers quits. "It's constant," he says.
Why it matters: Poor working conditions and low pay for airport service workers, like cleaners, wheelchair agents, and baggage and ticket handlers, are an increasingly urgent problem — it's led to high turnover, especially in the current tight job market.
It's an issue that could touch anyone trying to fly— especially as we head into another summer travel season.
Driving the news: Thursday morning, Sen. Edward Markey (D-Mass.) and Rep. Jesús "Chuy" García (D-Ill.) are set to reintroduce the "Good Jobs for Good Airports Act," which would establish minimum wage and benefit standards for these workers.
The bill, which is backed by the big service worker union SEIU, went nowhere last time around.
Zoom out: The idea behind the bill is that since airports and airlines get billions of dollars of funding from the federal government, service workers in the sector should benefit from labor protections, as other similarly situated workers do.
Since the 1930s, construction workers who work on federally funded projects have been subject to prevailing wage standards.
The infrastructure bill passed last year requires that any construction workers who build, fix or improve the airports benefit from these standards. Airport service workers do not.
By the numbers: Before the pandemic, median wages for airport service workers were below the private sector median of $20.40 an hour, according to an analysis of Census data from 2015-2019 released this week from the progressive Center for American Progress. (More recent data was not yet robust enough to analyze, CAP said.)
Even though wages for airport workers have since gone up, along with pay for most low-wage jobs, pay in the sector still lags behind other service industries.
For instance, passenger attendants in the airline industry — like Johnson, who helps disabled people make their flights — earned an average of $14.40 an hour in 2021, per the BLS. That's lower than attendants on buses ($15.71) or on ships ($16.01).
Go deeper: Johnson's pay at the Dallas-Fort Worth International Airport is up 50% from 2019 but is still just $12 an hour. He works 40 hours a week and doesn't get paid sick days.
Meanwhile, a nearby McDonald's is offering $16 to start.
Johnson has a disability himself (a heart issue), and he says he empathizes with the customers he helps at the airport — he loves the job.
Between the lines: The low wages for these workers translate into higher turnover, which means worse service at the airport. "Labor instability and inexperience in the industry are reducing airport safety and security and leading to travel slowdowns," per CAP's report.
These shortages led to dire circumstances last year — at an airport in Charlotte, passengers using wheelchairs were left stranded at the wrong gate, missed flights, and even wound up soiling themselves, waiting for a service worker to assist them.
The other side: Opponents of federal wage standards argue that they're costly for businesses, and customers often wind up paying in the form of higher prices.
Repealing wage standards for construction workers would save the federal government $24.3 billion over the next decade, per a paper from a construction trade group, which sums up all the arguments against these standards.
Go deeper