Good luck finding a Tesla Supercharger to charge your non-Tesla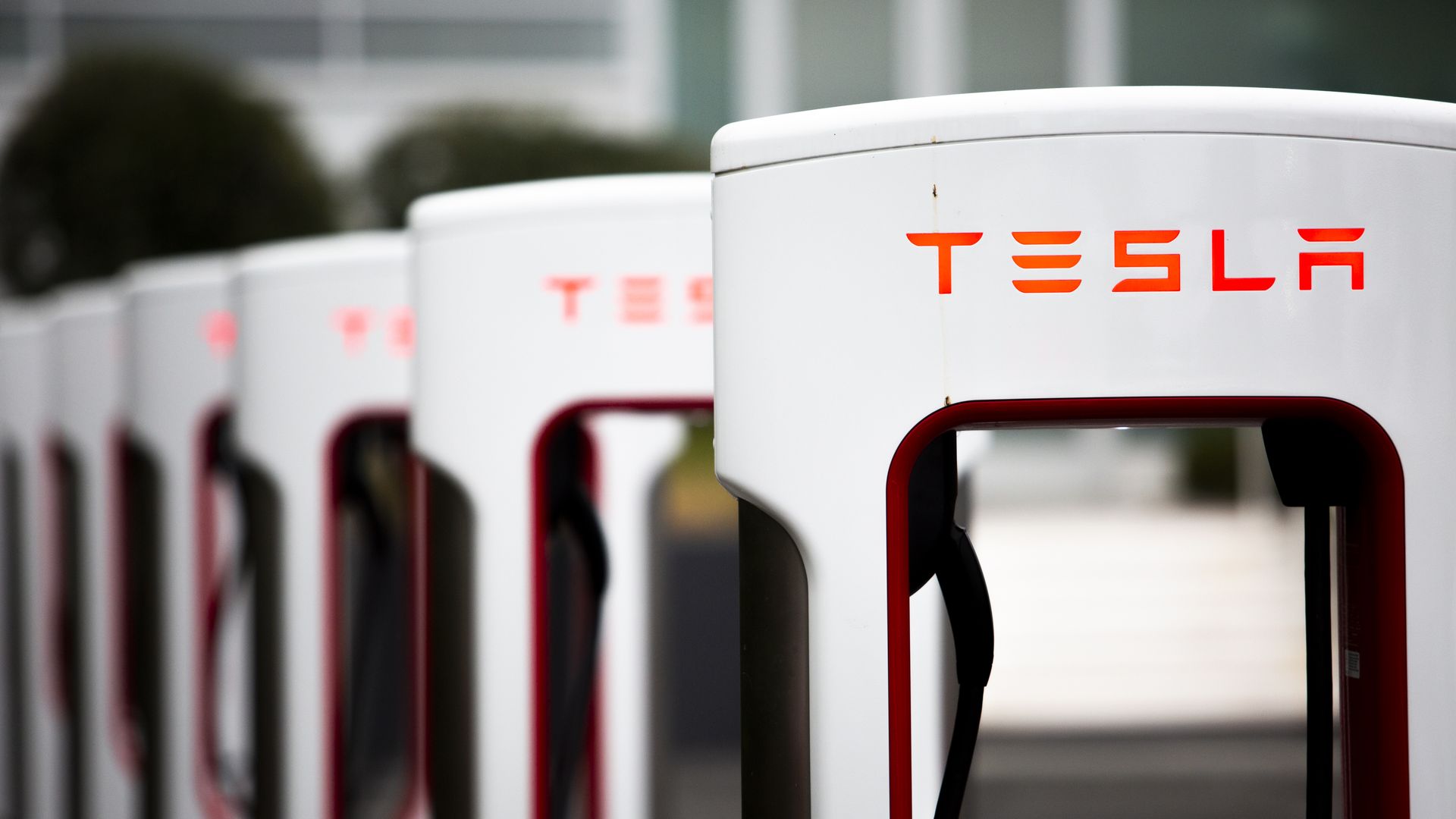 We were excited to learn during our recent electric vehicle (EV) road trip that Tesla was opening a portion of its charging network to non-Tesla vehicles.
It seemed like a great opportunity to use Tesla's installed "magic dock" to plug in the Kia EV6 we drove from Michigan to Florida and back again.
Yes, but: After researching available charging sites, it turns out that only eight of Tesla's 1,400 Supercharger stations are open to non-Teslas so far.
Six of them are in upstate New York, and only two are accessible in California, the country's largest EV market.
Why it matters: Broader access to Tesla's nationwide charging network is one way the Biden administration hopes to spur EV adoption.
The big picture: Tesla has an estimated 17,500 Supercharger plugs across the United States.
There are thousands more slower "destination" Tesla chargers at places like hotels and restaurants.
Driving the news: The White House announced Feb. 15 that Tesla would make at least 7,500 Tesla chargers available to all EVs by the end of 2024.
That includes at least 3,500 plugs at new and existing 250-kW Superchargers. The remainder will be destination chargers.
Tesla also plans to double the size of its network by 2024, which will make it eligible for federal tax credits.
The bottom line: At this rate, Tesla's charging network will remain a competitive advantage for a long time.
Go deeper