Scoop: GOP's "existential" attack plan on ESG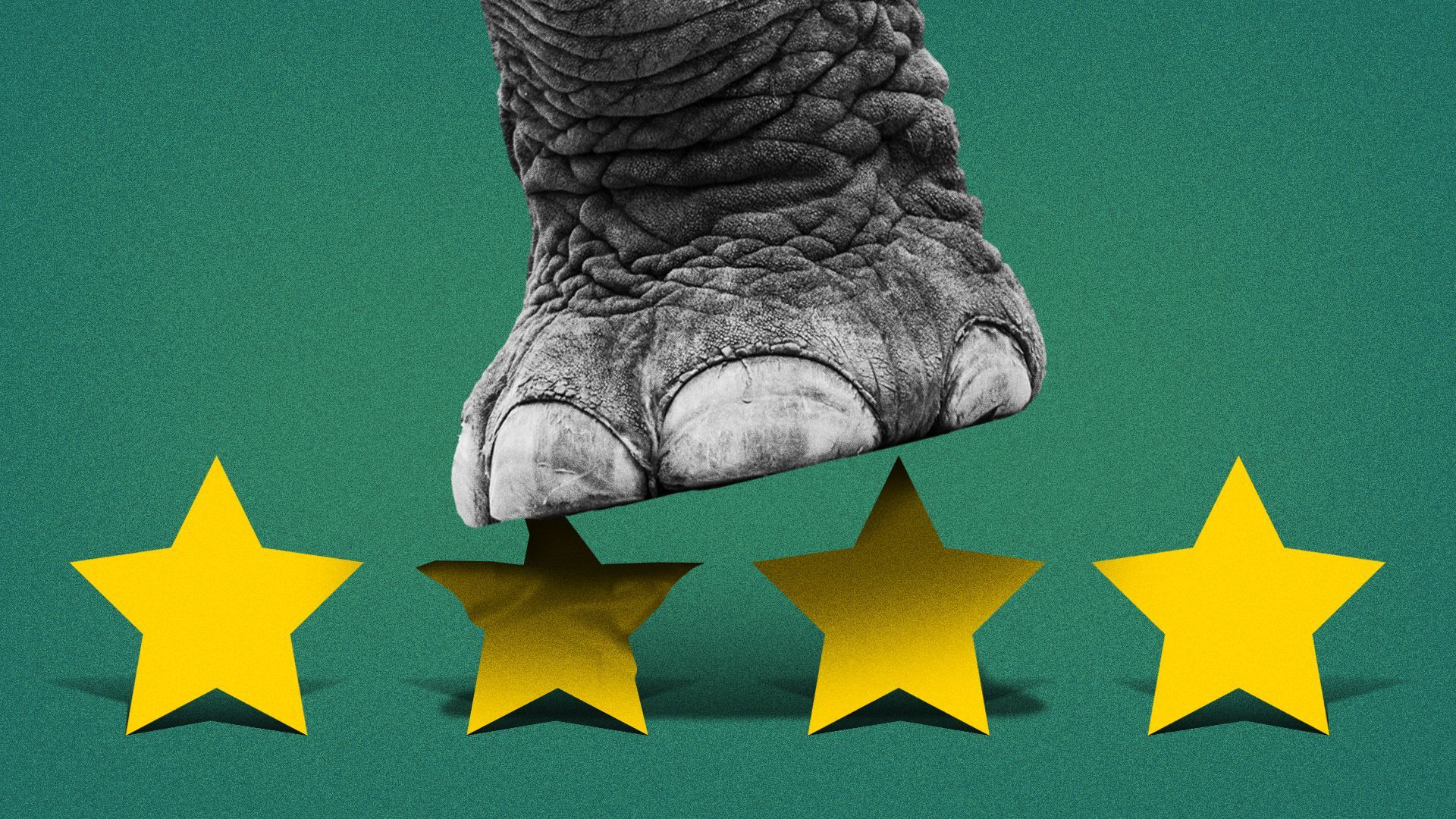 A conservative group leading the charge against "woke capitalism" is taking its campaign to the next level, giving congressional leaders a detailed roadmap for dismantling the environmental, social and governance (ESG) movement.
Why it matters: A new report from Consumers' Research provides a lengthy list of specific questions for House Republicans at public hearings to establish fact patterns for litigations and to prove asset managers are forsaking fiduciary duty in the name of political goals.
The 30-page report alleges that "some of the largest asset managers in the world have leveraged Americans' savings to coerce corporations to adopt critical race theory, boycott states with Republican governments, fund employees' abortions, and divest from investment in drilling for oil and natural gas, among a wide range of other left-wing causes."
It calls ESG an "existential threat to our liberty."
Driving the news: Republicans have already drawn blood — and forced a split in the Democratic Party — by targeting ESG investing.
At the state and federal level, Republicans want to stop corporate America for promoting policy positions that conservatives say voters haven't embraced.
ESG supporters insist that they are offering products for investors who want to back companies that align with their values — everything from climate change to reproductive rights.
Last week, House Republicans passed a resolution to strike down a Labor Department rule that allowed for some ESG investing by pension funds.
Two vulnerable Democrats up for re-election in 2024 — Sens. Joe Manchin (D-W.Va.) and Jon Tester (D-Mont.) — broke with the White House to join Republicans in passing it, which will likely lead to Biden's first veto of his presidency.
What they're saying: "Intentionally designed to be opaque yet seem benign, ESG represents a grave menace to America. ESG is the weaponization of America's investments against its own citizenry," Will Hild, the executive director of Consumers' Research, wrote in a letter to congressional leaders.
"This is a far cry from capitalism as America has long known it," the report claims, before laying out a step-by-step guide to "defeating" the movement through existing law and rigorous oversight.
Between the lines: Consumers' Research, with a budget of $8 million in 2021, "has morphed into a self-styled watchdog of liberal causes," according to the Washington Post.
The anti-ESG sentiment runs hot throughout the Republican Party. Last year, nearly 20 state attorneys general, led by Arizona's Mark Brnovich, wrote to the Securities and Exchange Commission asking the agency to look into BlackRock's ties to China and whether it was prioritizing its fiduciary responsibility to investors.
Asset managers like BlackRock and State Street Global Advisors insist that they are responding to demand from investors and highlight that many of their so-called ESG vehicles, like funds that focus on energy transition, have done well in the market.
Go deeper