U.S. job openings dipped in January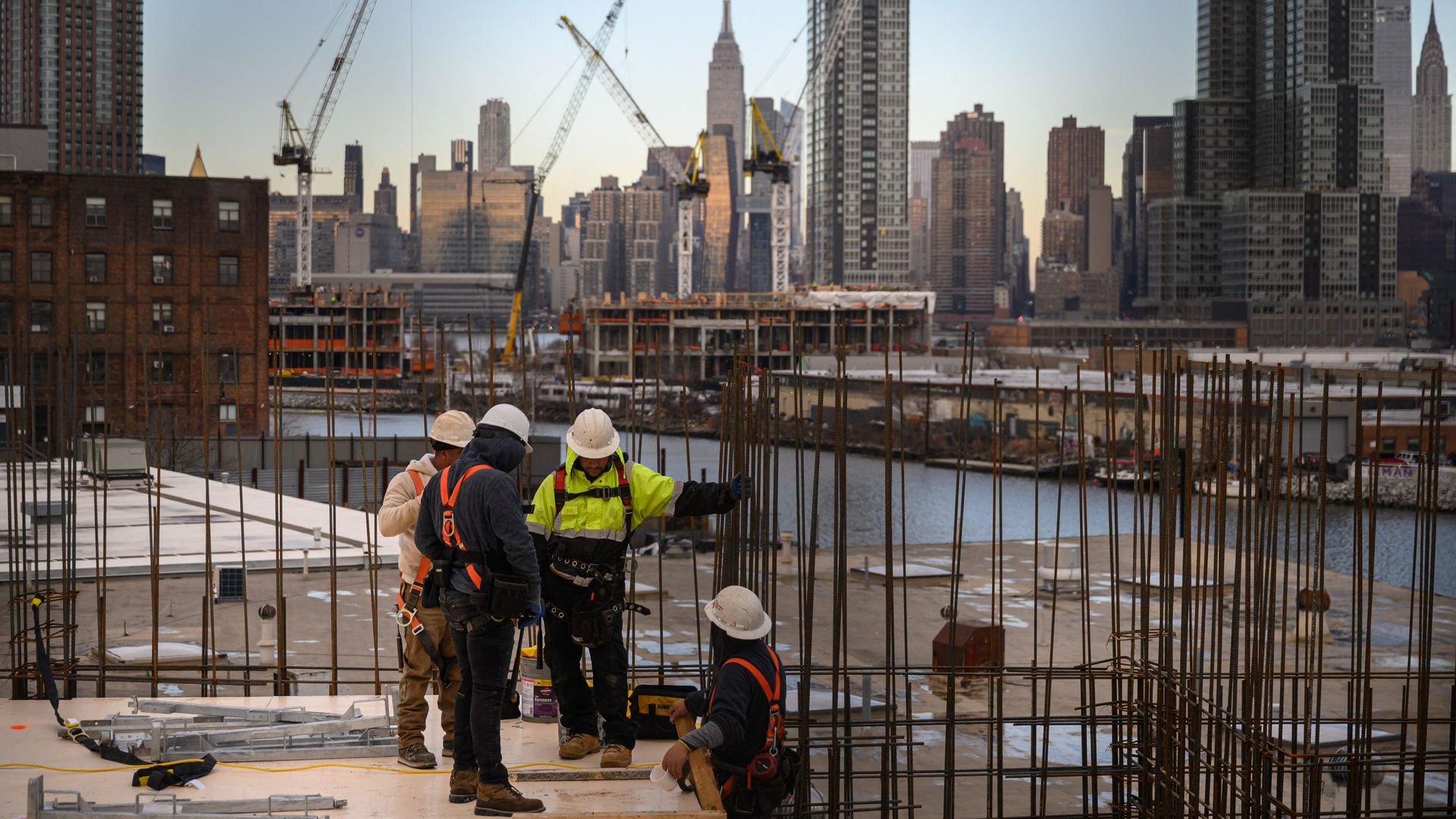 The number of job postings in the U.S. dipped in January, though the level of openings remains elevated, the Department of Labor said on Wednesday.
Why it matters: The data signals that the labor market continues to chug along. Employers still have healthy demand for workers, and hiring and turnover rates are holding steady, while layoffs hover near historic lows.
By the numbers: The number of job openings fell to 10.8 million in January, down from the upwardly revised 11.2 million openings in the prior month. The construction, leisure and hospitality and finance industries recorded the largest pullbacks in job openings.
Employers hired 6.4 million workers, slightly more than the 6.2 million hired in December. The number of layoffs and discharges rose 241,000 to 1.7 million, with the biggest increase in the professional and business services sector.
The number of quits dipped to 3.9 million — down from the peak 4.5 million quits recorded in November 2021.
Yes, but: There are still far more monthly quits than at any point before the pandemic, suggesting confidence on the part of workers that they will be able to find other jobs.
The bottom line: Demand for workers remains strong, despite the Fed's efforts to slow the labor market.
Go deeper