Freddy, "longest-lasting" tropical cyclone, to hit Mozambique for 2nd time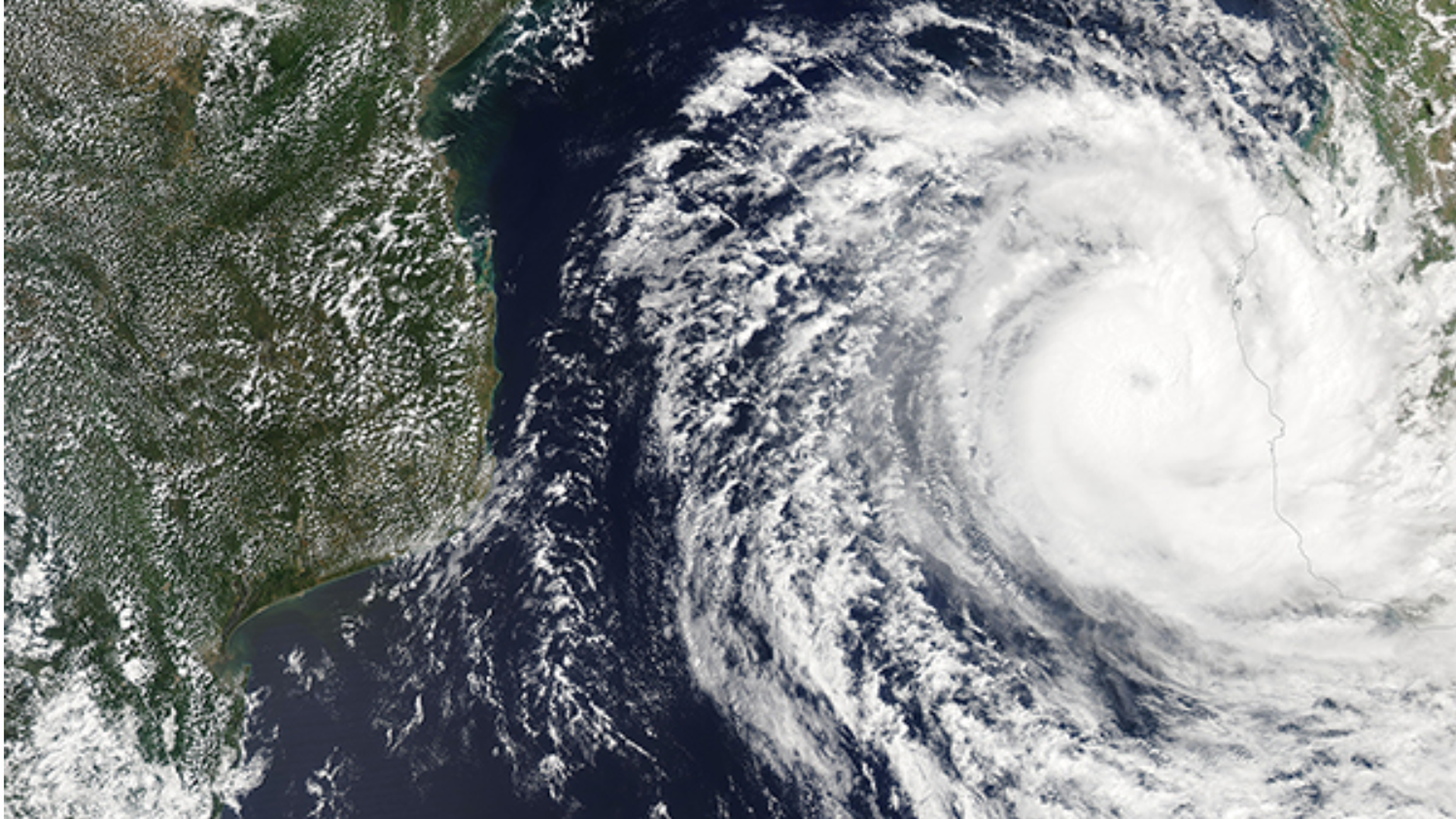 The deadly Tropical Cyclone Freddy is threatening to make landfall in Mozambique again after lashing Madagascar for a second time as it continued its historic run Monday.
The big picture: Thursday marks 34 days since Freddy formed. It "does appear to be a new record holder for 'longest-lasting' recorded tropical cyclone," per a statement Monday from Randall Cerveny, the World Meteorological Organization's rapporteur for weather and climate extremes.
The WMO will open an investigation to confirm that record once the storm has dissipated.
Freddy has already set the Southern Hemisphere record for the highest accumulated cyclone energy (ACE), an index measuring wind energy associated with a tropical cyclone over its lifetime, per NASA.
State of play: Freddy became a named storm off the Australia's northern coast on Feb. 6.
It "crossed the entire South Indian Ocean" and made landfall in Madagascar on Feb. 21 before striking Mozambique three days later, per the WMO.
"The storm spent several days tracking over Mozambique and Zimbabwe, bringing  heavy rains and flooding," the UN weather agency said.
"It then looped back towards the Mozambique Channel and picked up energy from the warm waters and moved towards the south-western coast of Madagascar."
The impact: The cyclone killed at least 21 people during its initial destructive path across southeastern Africa and a further eight people were confirmed dead as it lashed Madagascar again on Monday, the BBC reports.
It's also displaced thousands.
UNICEF expressed concern Monday that heavy rainfall from the storm that's forecast to hit Malawi could worsen what's already the country's "deadliest cholera outbreak in its recorded history."
What we're watching: Mozambique's National Institute of Meteorology expects Freddy to make landfall as a Category 3 cyclone on Friday night, with winds of about 99 mph and gusts of up to 118 mph.
For the record: The current recognized record holder is Hurricane/Typhoon John in the Central Pacific, lasted 31 days in 1994.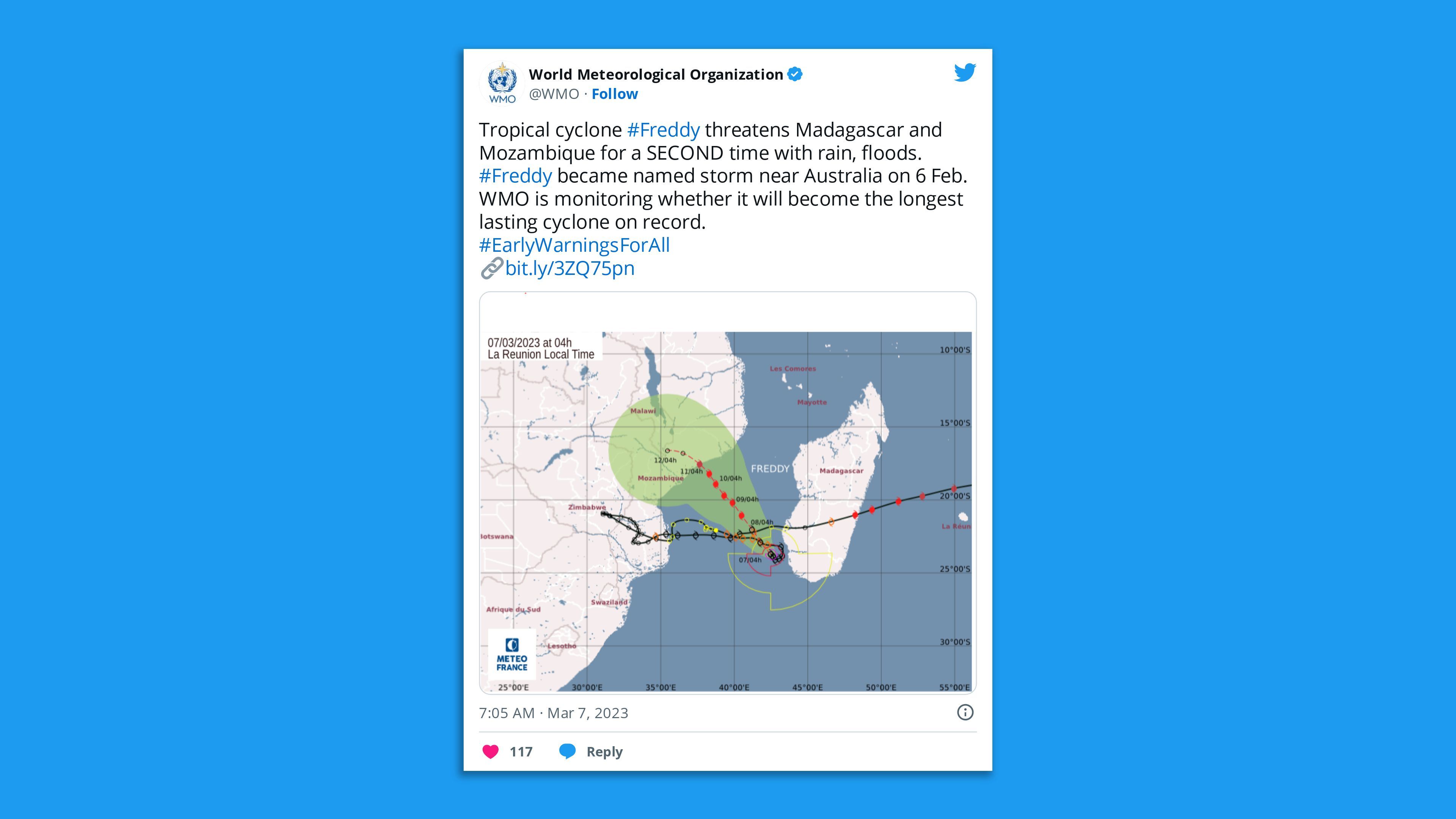 Editor's note: This article has been updated with the forecast from Mozambique's National Institute of Meteorology.
Go deeper