Graydon Carter debuts first Air Mail vertical, plans print magazine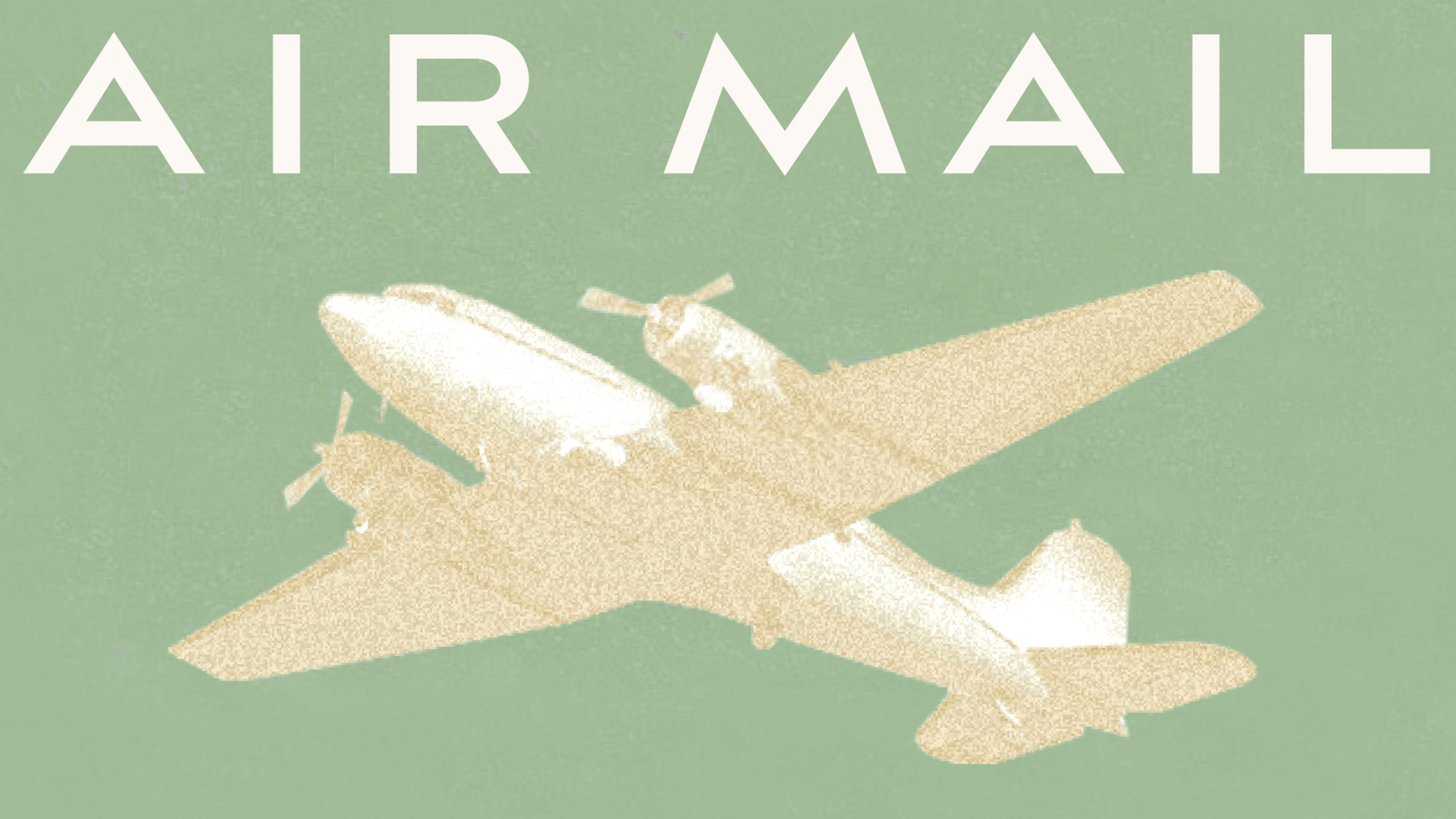 Air Mail, the subscription-based digital magazine company launched by former Vanity Fair editor Graydon Carter, is planning to expand into print as it looks to launch more editorial verticals, Carter told Axios in an interview.
Why it matters: The outlet isn't yet profitable, but Carter said it brings in more than $15 million in annual revenue and has "a significant amount of the money we raised in the bank" to continue expanding for the next few years.
Air Mail raised a $15 million series A funding round in 2019 at launch and a $17 million series B round in 2021. Carter doesn't anticipate needing to raise more money in the near future. Around 55 people work at the company.
"We never intended to be profitable at this point. We're still in the growth stage," he said. "Our road map sort of indicates that we have a reasonable chance of profitability within three years."
Driving the news: On Friday, Air Mail launched Look, its first stand-alone digital vertical based on the beauty and wellness industry.
Helmed by veteran beauty editor Linda Wells, the digital publication will publish as a monthly newsletter in addition to having its own section on Air Mail's website.
For now, Look will remain free on the site, where it can help Air Mail drive advertising dollars. Most of Air Mail's advertising, which represents 42% of its overall revenue, comes from luxury advertisers, which align well with beauty.
Be smart: By keeping the newsletter free, Carter hopes that it will also help drive more subscriptions to Air Mail, which costs $80 for an annual subscription.
Carter said the company has around 300,000 paid subscribers, but that number includes people who get a one-month free trial.
Look also presents Air Mail with the opportunity to expand its commerce business, called Air Supply, with more beauty and wellness products.
Today, Air Supply represents roughly 15% of the company's overall revenues. "My guess is in two years, it'll be half," Carter said.
The big picture: Carter hopes Look will be the first of several new digital-first magazines that he plans to launch under the Air Mail brand.
Which verticals come next depends on the editors Carter can find to launch them, he said, but topics he is eyeing include automobiles and menswear.
Carter said he's in discussions with an editor about launching a fashion magazine. "That probably is the one for the fall," he said.
The company will relaunch its Arts Intel report, a website brand that focuses on travel and culture, in late spring. Currently, Arts Intel serves as a fixture in each Saturday newsletter send.
Between the lines: Air Mail's editorial products consist of its website, its main email newsletter that is published weekly on Saturdays, a book report email that's published every Thursday, and an arts email that's published every Wednesday.
Newsletters for new editorial verticals will publish monthly in an attempt to closely mimic the reading style of a print magazine.
Once Carter launches more verticals, each monthly magazine will be sent via a newsletter on Fridays on rotation.
State of play: Air Mail launched as a way to bring magazine-quality editorial and aesthetics to internet publishing. Carter resisted building out print products to start, but now says Air Mail has "enough support now to do a large-scale print magazine later this year."
The print product will likely be a one-off, limited-edition magazine that features lots of original photography, Carter said.
What's next: Air Mail is also looking to print a series of cookbooks in the next year based on classic comfort-food dishes from great New York restaurants over the past 100 years.
In 2024, "[W]e'll do the same thing in Los Angeles, London and Paris."
Air Mail will work with a publishing partner to print the books and will sell them in its Air Supply digital store and in bookstores.
The books will also be sold in Air Mail's branded newsstands in Milan and London. The company plans to launch two more branded newsstands in New York and San Francisco within the next year.
The company currently has one podcast, "Table for Two with Bruce Bozzi," the restauranteur who ran the Palm restaurants.
Carter said it's beginning production on a multipart narrative podcast based on Mark Seal's book about the making of the Godfather. "That should be finished before the end of the year."
Go deeper