FBI gun seizure orders soar amid record background checks during pandemic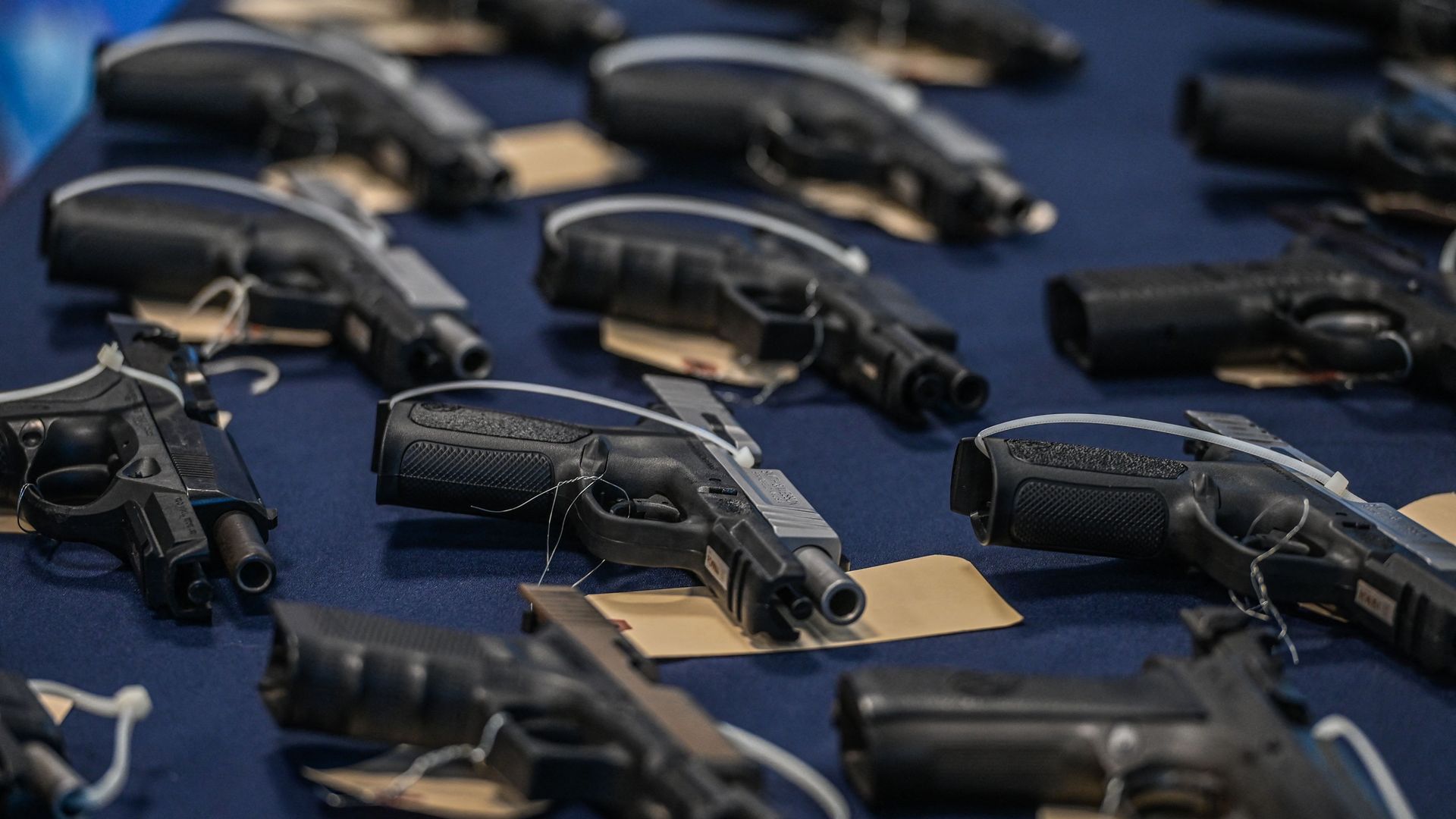 The FBI issued more gun seizure orders in the past two years from people who shouldn't have been able to buy them in the first place than at any other time in history, according to data released by the bureau.
The big picture: Firearms sales surged during the COVID pandemic, driving up background checks by the FBI to historic levels — especially in the early days of the pandemic.
2020 and 2021 saw the largest two-year total for gun seizure orders since 1998 when the National Instant Criminal Background Check System (NICS) started publishing data as a result, per USA Today, which first reported the data. The data for 2022 is not yet available.
"Historically, the NICS Section has experienced an increase in firearm retrieval referrals as increases in overall background check volume occurs," the FBI told USA Today.
By the numbers: The FBI in 2020 carried out a record 39.6 million background checks.
That same year, the Bureau of Alcohol Tobacco Firearms and Explosives had more than 6,300 referrals for gun seizure orders. In 2021, the bureau had an additional 5,200, bringing the two-year total to over 11,500.
How it works: The FBI issues a gun seizure order when it concludes that a buyer has failed a background check.
What they're saying: "The timing clearly suggests that COVID was a factor" in the delayed denials and there may have been "some serious inefficiencies" in the background check process, former assistant FBI director Stephen Morris told USA Today.
The FBI did not immediately reply to Axios' request for comment.
Go deeper: U.S. surpassed 100 mass shootings in only 65 days
Go deeper