Upcoming economic data has huge stakes for the Fed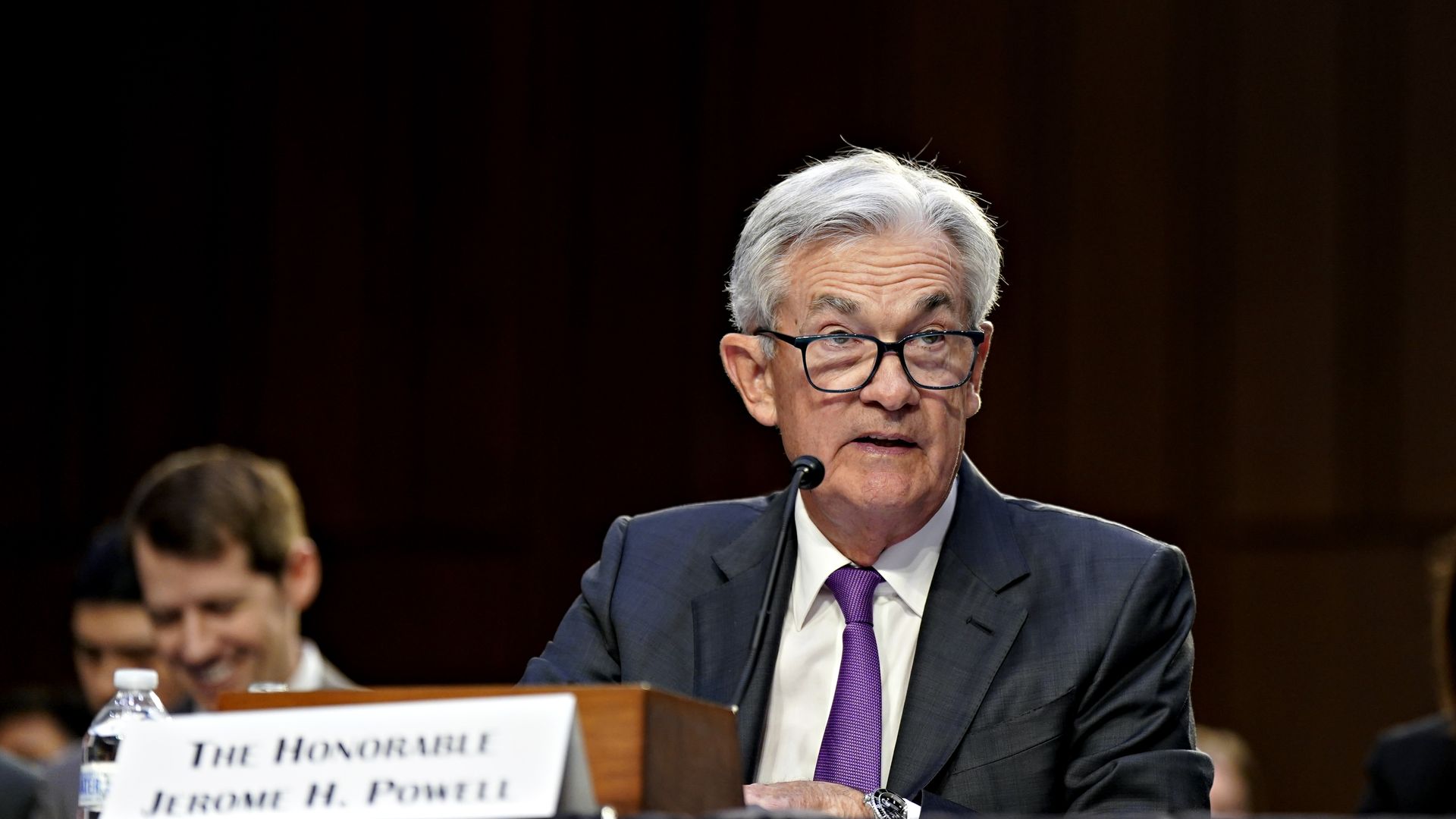 For economic wonks and other data-watchers, every release of jobs, inflation and other indicators is important. But this upcoming round of data is extremely consequential.
Why it matters: During an appearance before Congress on Tuesday, comments from Fed chair Jerome Powell suggest the central bank is on a knife's edge and may abandon a shift to more gradual monetary tightening that had been in the works for months — if the data confirms re-accelerating economic activity.
What they're saying: "If the totality of the data were to indicate that faster tightening is warranted, we would be prepared to increase the pace of rate hikes," Powell told lawmakers.
After Powell's comments, expectations that the Fed would hike by a half-point later this month jumped to 60% as of 11:50am ET, according to a tracker maintained by the CME. On Monday, that was 31%.
Powell also acknowledged that recent data has come in "stronger than expected," which implies the ultimate level of rates "is likely to be higher than previously anticipated." Translation: The Fed will probably raise rates higher than the 5.1% implied by its last official forecasts in December.
Where it stands: Fed officials spent months guiding markets toward a new phase of monetary policy, suggesting they would move in smaller steps to take stock of how tightening is rippling through the economy.
That plan may be out the window if — emphasis on if — January's hot data repeats in February.
What's next: The Fed will lean on incoming data between now and the start of their policy meeting March 21-22 for signs of whether inflation continued to reemerge last month.
That flood of data starts on Wednesday, with the job openings and turnover report, then February's jobs report out Friday and next Tuesday's consumer price index.
Other notable data points before the policy meeting include retail sales and the producer price index, both out next Wednesday, and next Friday's industrial production.
The bottom line: If those reports confirm the signal sent from January data, dreams of a soft landing and painless disinflation will become more distant.
Go deeper