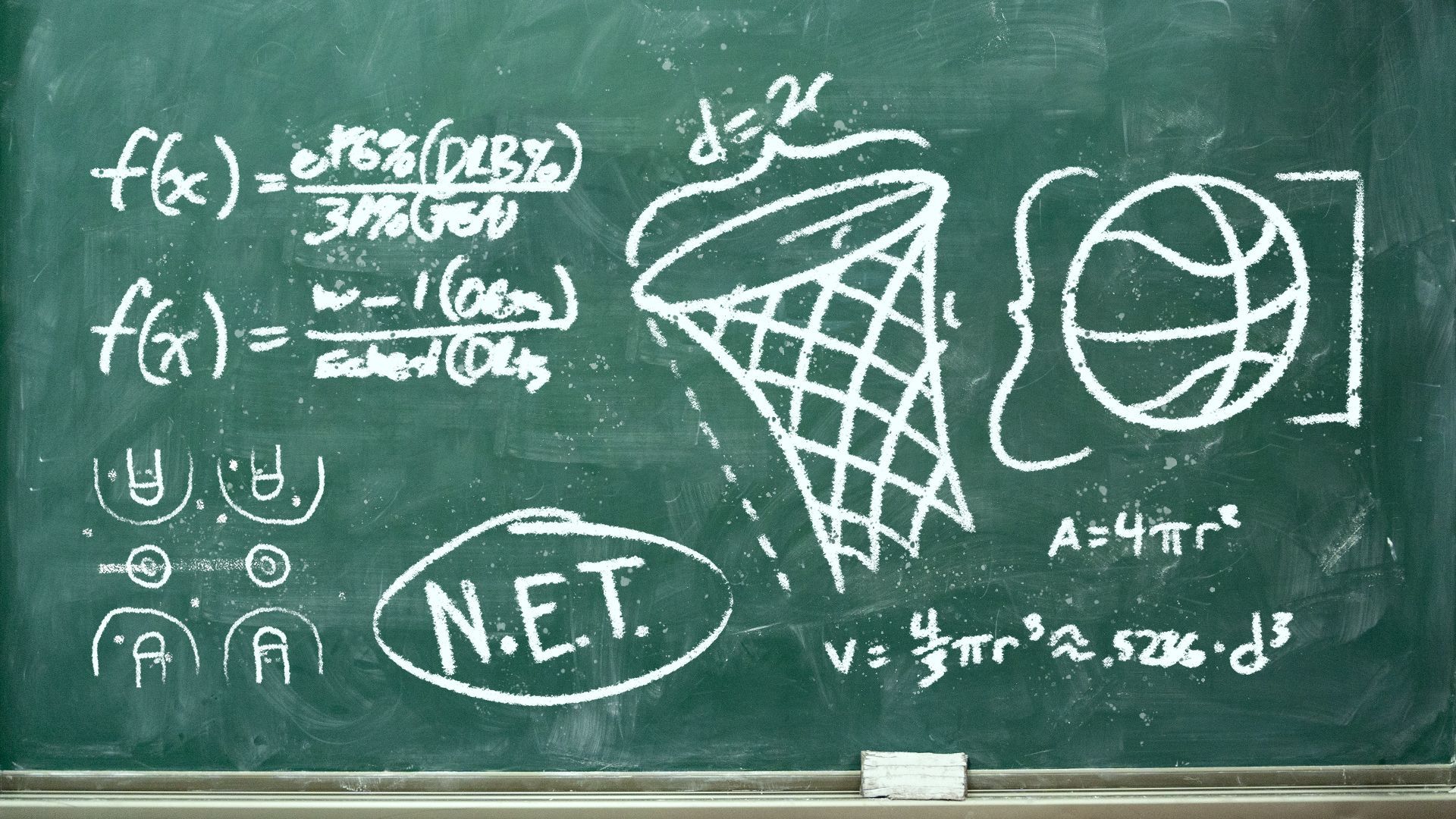 College basketball's embrace of analytics has transformed how games are played and how performances are measured. Now, analytics is changing how a conference seeds its tournament.
State of play: The Western Athletic Conference made a groundbreaking decision this offseason, becoming the first league to not use conference records to determine postseason tournament seeding.
Instead, the WAC has introduced an analytics-based seeding formula that also accounts for teams' nonconference schedules and results.
In short: WAC teams are now rewarded for scheduling better opponents (and winning) and dinged for scheduling worse opponents (and losing).
The intrigue: The formula was concocted by Ken Pomeroy, a former meteorologist who has become college basketball's most respected advanced metrics expert.
Pomeroy's ratings have changed how the sport is understood — fans, sportswriters, oddsmakers and even coaches rely on KenPom.com.
His involvement brings a level of legitimacy to the WAC's new seeding system, which was the brainchild of league commissioner Brian Thornton and associate commissioner Drew Speraw.
What they're saying: The goal, according to Thornton, is to "enhance the résumés of all of our institutions" and "create the best possible résumé going into the NCAA Tournament for our automatic qualifier."
"The NCAA doesn't seed strictly based on conference records," says Thornton, a former standout player at Xavier. "The NCAA uses your entire body of work."
"So we wanted to ... incentivize [teams] to schedule a little more challenging [opponents] during nonconference play."
The results: Most WAC teams were seeded within 1-2 spots of where they finished in the regular-season standings, but here's the headline: The men's and women's regular-season champions both failed to earn No. 1 seeds.
Men: Utah Valley (24-7, 15-3 WAC) finished atop the league standings and Sam Houston (24-6, 14-4) finished second. But for the tournament, which begins today, Sam Houston is the No. 1 seed and Utah Valley is No. 2.
Women: Southern Utah (20-9, 16-2 WAC) finished atop the league standings and Stephen F. Austin (25-5, 15-3) finished second. But for the tournament, which began Monday, they flipped spots.
The big picture: Some critics think the WAC is trying too hard. Why mess with something as straightforward as wins and losses? Why devalue something as essential as a regular-season title?
But if the goal is to win NCAA Tournament games — which it is — then this approach makes quite a bit of sense, and could spread to other one-bid conferences like the WAC.
In a nutshell: By giving the No. 1 seed to the team it believes has the best NCAA résumé, the WAC increases the chances of that team making the NCAA field, earning a higher seed than any other WAC team, and ultimately winning a game (or games).
Zoom out: The WAC isn't the only conference getting creative with new ways to improve NCAA Tournament résumés.
In 2018, Conference USA adopted a new schedule that pits its top teams against each other down the stretch, which strengthens their schedules and gives them more chances at high-quality wins.
Thornton and Speraw are also spearheading a proposal that would see mid-majors play nonconference games in February, thereby creating more résumé-boosting opportunities for top teams.
The bottom line: Every conference wants to win as many NCAA Tournament games as possible, and some are willing to go to extreme lengths to set themselves up for success.
Go deeper