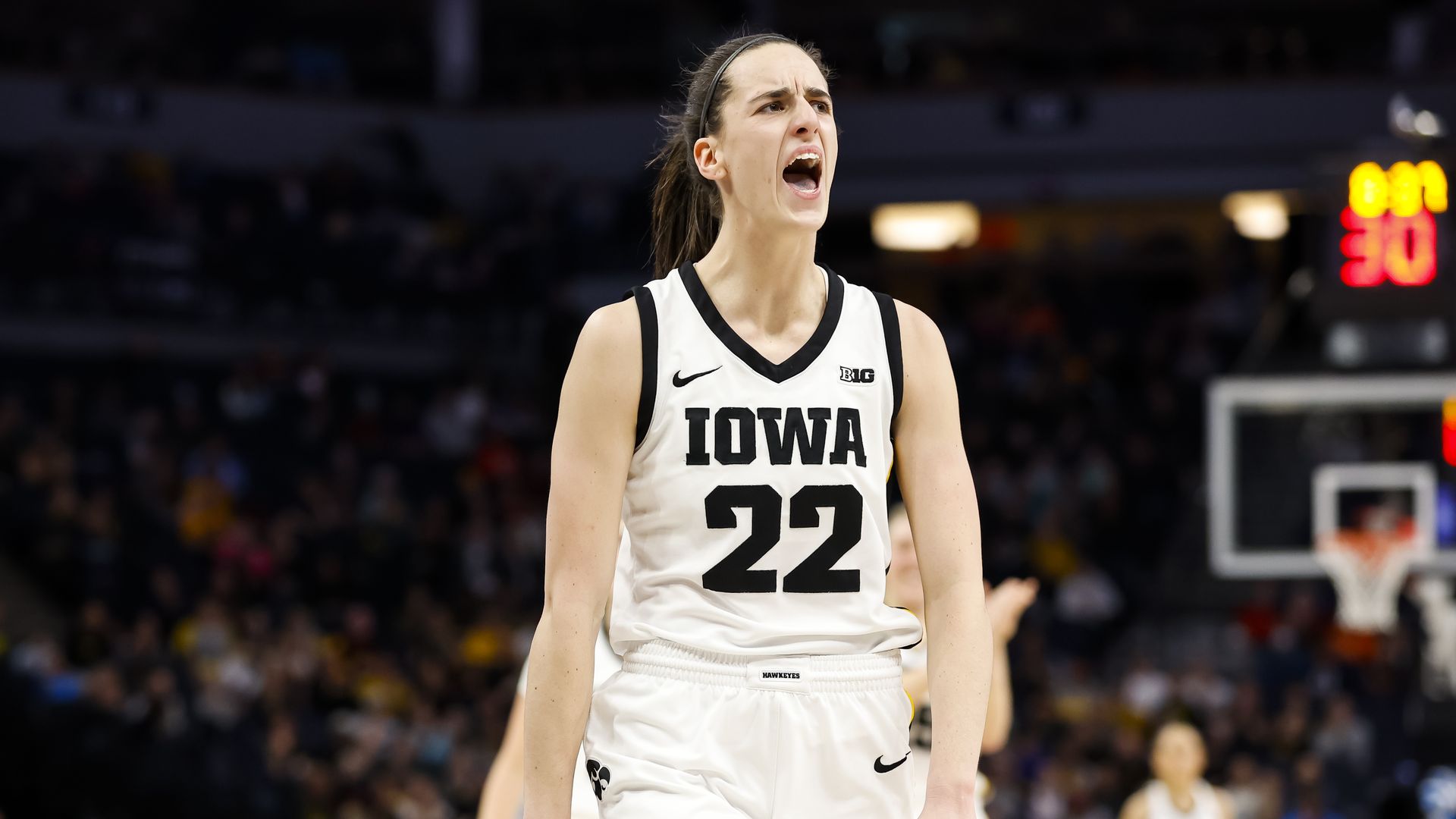 Caitlin Clark is ridiculous.
Driving the news: The National Player of the Year favorite exploded for 30 points, 17 assists and 10 rebounds on Sunday as Iowa beat Ohio State, 105-72, to win its second straight Big Ten Tournament title.
It was the 10th triple-double of Clark's career, the third-most in Division I history among both men and women.
She's the only player over the last 20 seasons (man or woman) with 25 points, 15 assists and 10 rebounds in a game, per ESPN. And she's now done it twice.
By the numbers: Eye-popping stat lines have become routine for Clark, who's been filling up box scores with shocking consistency since arriving at Iowa.
Freshman: 26.6 pts, 5.9 reb, 7.0 ast
Sophomore: 27.0 pts, 8.0 reb, 8.0 ast
Junior: 27.0 pts, 7.5 reb, 8.3 ast
The big picture: Women's college basketball has had its fair share of superstars, but few — if any — have transcended the sport like Clark does.
Her Steph Curry-like range and elite passing skills are tailor-made for social media, helping her highlight reels routinely go viral.
Her scoring outbursts and triple-doubles keep her name in the news, ensuring that even people who aren't fans of her sport know her name.
With Iowa all but locking up a No. 1 seed in the NCAA Tournament, Clark will have a chance to become an even bigger name nationally as the Hawkeyes chase their first national title.
Looking ahead: Clark will return to Iowa next year — and says she may even come back for her extra COVID year. If that happens, the all-time women's D-I scoring mark would likely be hers for the taking.
Kelsey Plum, the current record holder (3,527 points), averaged 25.4 ppg in 139 games at Washington.
Clark has averaged 26.9 ppg in 94 games at Iowa.
The bottom line: Caitlin Clark is one of the most recognizable basketball players in America, regardless of gender or age. And her career has only just begun.
Go deeper