Judge: Michigan high school teachers, officials can't be sued over mass shooting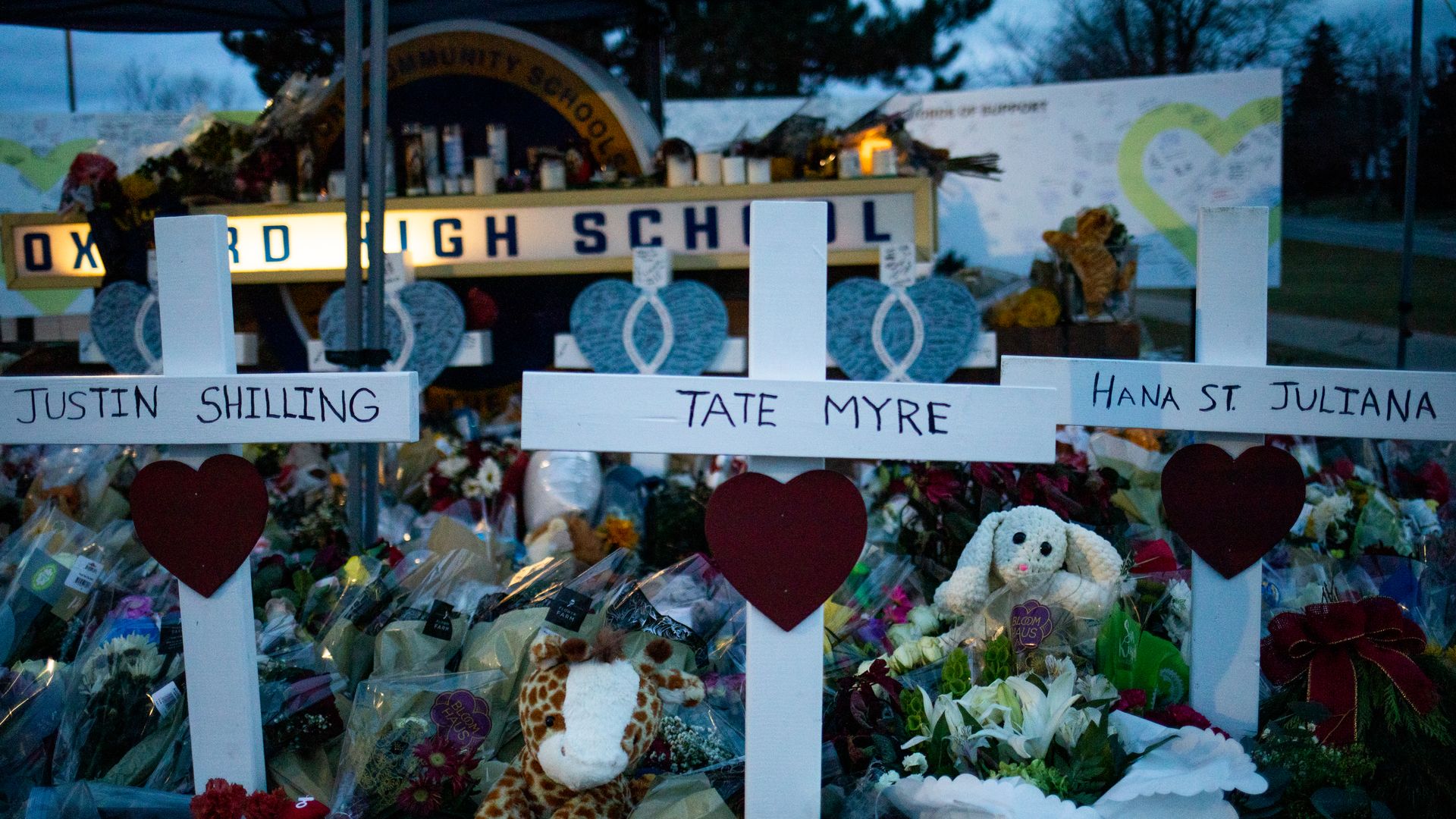 A judge has ruled that staff and administrators at a Michigan high school cannot be sued for a mass shooting that killed four students and injured seven, AP reports.
The big picture: School officials have faced backlash from local authorities for not alerting or addressing concerns about Ethan Crumbley, the 16-year-old accused of opening fire in an Oxford High School hallway in November 2021.
Driving the news: Oakland County Circuit Judge Mary Ellen Brennan said that teachers and administrators are protected by government immunity and thus cannot be sued over the shooting, per AP.
"Ethan Crumbley's act of firing the gun, rather than the alleged conduct of the individual Oxford defendants, was 'the one most immediate, efficient, and direct cause of the injury or damage,'" Brennan wrote in the order.
Details: Crumbley had allegedly shown a disturbing interest in guns and violence in the months prior to the shooting, according to the lawsuit filed against the district by families of the victims.
A teacher saw him looking at ammunition on his phone during class the day before the shooting.
The next day, school officials met with his parents and shared some of his drawings — which included a handgun and a figure appearing to have been shot twice.
But Crumbley, whose parents refused to take him home but were told to take him to counseling within 48 hours, was allowed to return to class without a search of his backpack, just hours before he opened fire.
What to watch: Attorney Ven Johnson, who represents the families of the victims, told AP they plan to appeal the ruling.
"We maintain that governmental immunity is wrong and unconstitutional, and the law should be changed immediately," Johnson said.
Worth noting: Crumbley pleaded guilty to terrorism and first-degree murder charges in October.
His parents have been charged with involuntary manslaughter.
Go deeper