FAA doesn't have to mandate airplane seat size, spacing, court rules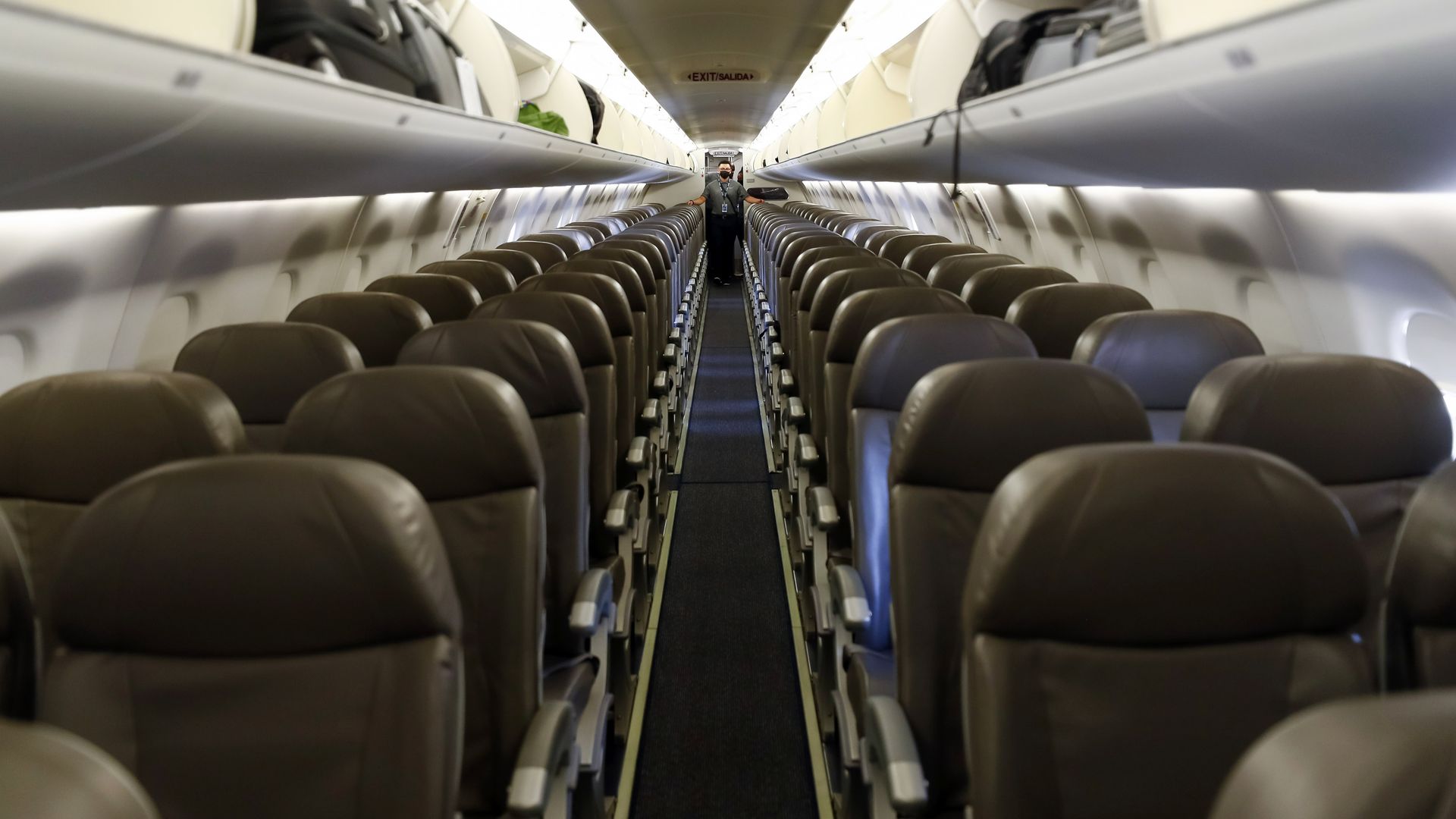 A U.S. appeals court on Friday denied a petition to require minimum airplane seat size rules that a flyer advocacy group argued is necessary for passenger safety.
Driving the news: The D.C. Circuit Court of Appeals ruled that FlyersRights.org did not make a "clear and indisputable" showing that the seat sizes are "dangerously" small and that regulations are necessary.
Therefore, the Federal Aviation Administration (FAA) cannot be forced to adopt minimum requirements, the court found.
What they're saying: Circuit Judge Justin Walker wrote in the opinion that the FAA has no compelling evidence that the tight seating slowed down emergency exits and caused medical risks like blood clots.
"To be sure, many airline seats are uncomfortably small," he wrote. "That is why some passengers pay for wider seats and extra legroom. But it is not 'clear and indisputable' that airline seats have become dangerously small. "
The FAA said it has no comment.
FlyersRights.org did not immediately respond to Axios' request for comment.
Of note: In 2018, Congress directed the FAA to issue new rules on minimum passenger seat sizes after a notice and comment period.
Although the deadline has passed, such rules do not exist. Walker said in the opinion that the FAA is currently reviewing the public comments.
Go deeper