FAA tests if cramped airline seats pose a safety risk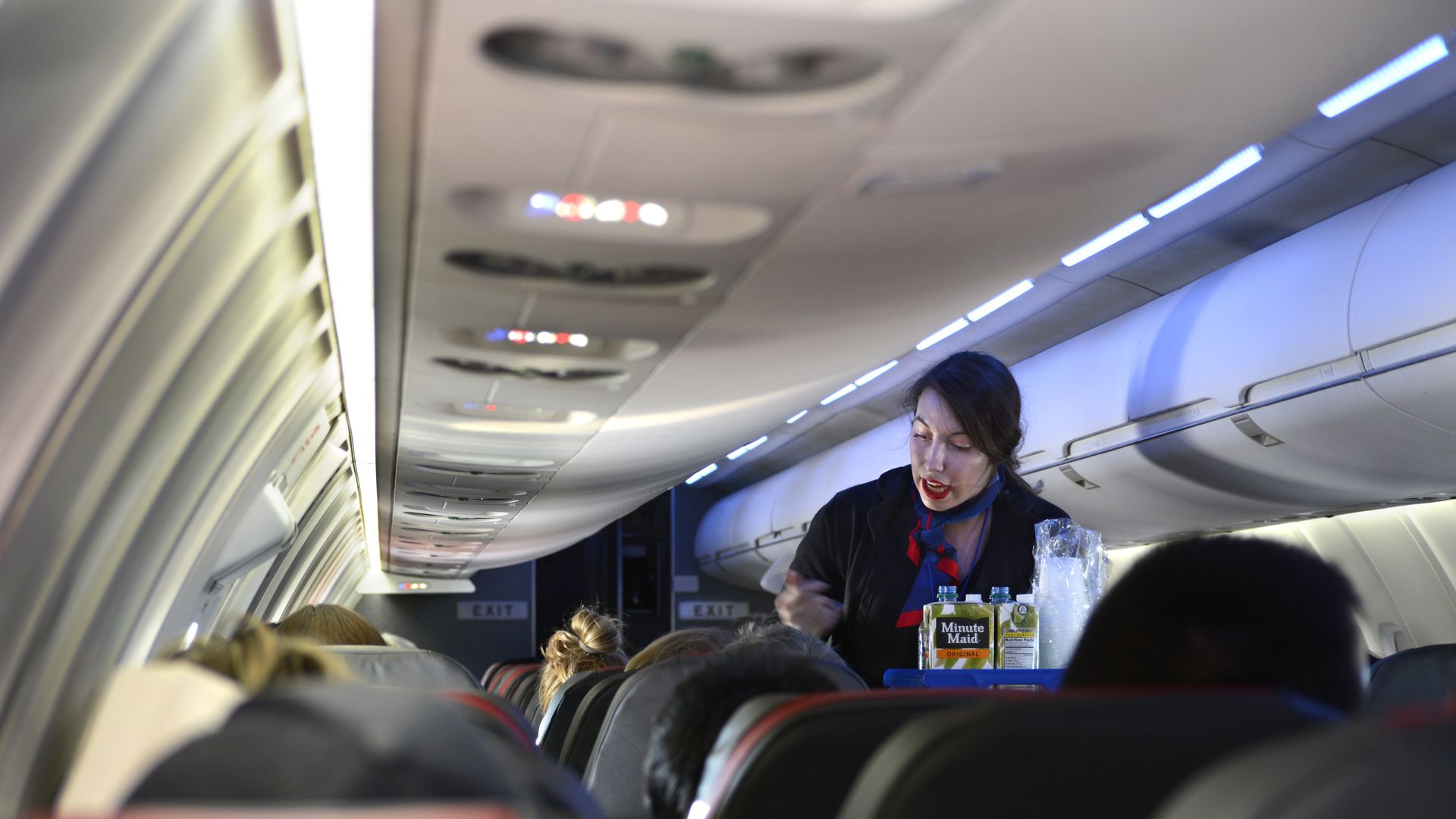 Federal Aviation Administration researchers are testing to see if smaller airplane seats can endanger passengers during an emergency evacuation, the Washington Post reports.
Why it matters: There are no federal regulations on airplane seat size, the Post notes, and this is the first time the FAA has analyzed the potential safety risks of smaller seats.
A record-setting 31.6 million people flew on U.S. airlines over the Thanksgiving holidays, CNN reports, citing Airlines For America.
Details: The FAA's Cabin Safety Research Team will test how quickly 60 volunteer passengers are able to evacuate a mock airplane cabin — modeled after an Airbus A320 or Boeing 737 — four different times over a 12 day period.
The volunteer pool does not include children or those with disabilities.
What's next: Researchers wants to release test results by next summer, FAA spokesman Rick Breitenfeldt told the Post.
Go deeper: FAA says it will inspect each Boeing 737 MAX before delivery
Go deeper