Beverage "printing" startup lands Patrick Stewart as ambassador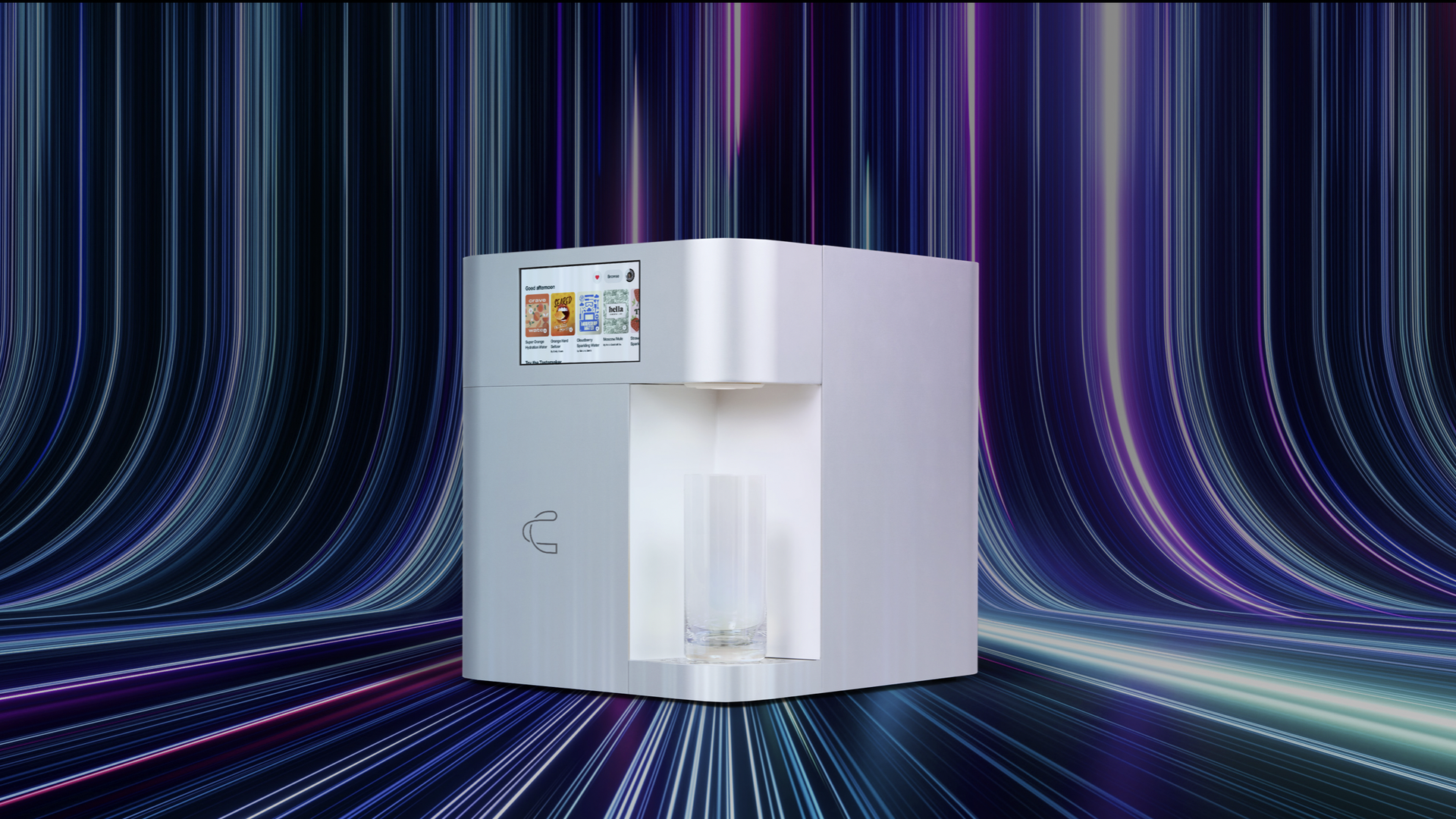 San Francisco Bay Area startup Cana likens its beverage-making gadget to "Star Trek"'s replicator — so it's not that surprising that the firm has signed on actor Patrick Stewart (the show's Captain Picard) to be an ambassador for the company, whose first device is scheduled to ship by the end of the year.
Why it matters: Cana pitches its countertop device, which can make everything from sparkling water to teas and coffees to alcoholic beverages, as not just versatile, but also good for the planet, replacing much of the packaging and waste that accompanies most drinks consumed at home.
How it works: The principle behind Cana's device is that most beverages are 95 percent water and the other ingredients can be broken down into a set of common components, such as salts, sugars and amino acids.
The company even aims to turn water into wine — hence its name, which it shared with the Biblical city where Jesus is set to have performed the beverage transformation.
The Cana One, the company's first device, aims to produce thousands of different drinks using water, carbon dioxide, sugar, alcohol and a replaceable cartridge that contains a total of 213 other ingredients.
The device, which has a touch screen for choosing and customizing drinks, costs a fairly hefty $899 upfront. Then, rather than paying for the consumables, customers will pay per drink — anywhere from maybe a dime or two for sparkling water up to a few dollars for a mixed alcoholic drink.
The current prototype takes about two minutes to make a drink, though the aim is to get that down to about 30 seconds by the time the final version ships.
Cana is also looking to get influencers and drink brands to create their own recipes that can be sold to customers, with the drinks' creators getting a royalty on each drink sold.
Details: The company was incubated by The Production Board, which has poured $30 million into the project.
Cana sold out its entire planned first year of production after an initial article ran on CNET last year.
The company is now seeking to raise additional funding to boost production.
Go deeper