U.S. abortion rights advocates host Latin American "Green Wave" leaders in historic first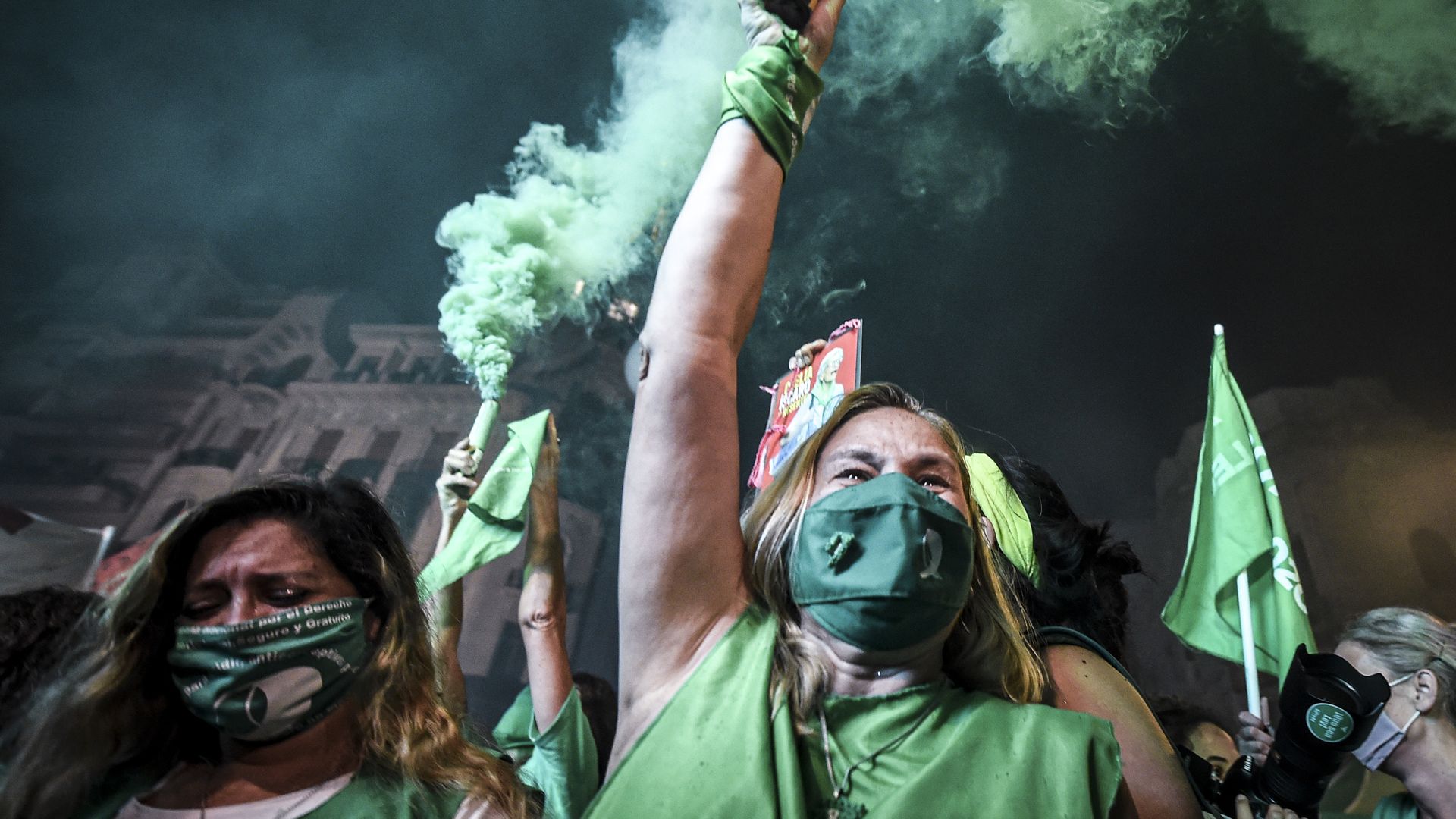 U.S. abortion rights advocates this week met with their Latin American counterparts in Washington, D.C., to learn about the successful strategies they've used to dramatically increase access in several countries
The big picture: While U.S. courts and states have gutted or chipped away at abortion rights, a movement in Latin America known as the "Green Wave" (Marea Verde) has helped increase abortion access in several countries across the majority Catholic region through protests and legal action.
What they're saying: The Green Wave has been fruitful because the movement is united across countries and is not associated with specific political parties or organizations like it is in the U.S., said María Antonieta Alcalde, director of Ipas of Latin America and the Caribbean, an abortion rights organization based in Mexico.
U.S. advocates considered the two-day meetings "extremely historic," as it was the first time these groups "met in a formal way to discuss strategy," says Jade Hurley, communications manager for the DC Abortion Fund.
State of play: Years of protests led to Argentina becoming in 2021 the largest Latin American nation to legalize abortion, following in Uruguay's footsteps. Abortion is now legal during the first 14 weeks of pregnancy in Argentina.
Yes, but: Other parts of Latin America have some of the world's strictest abortion laws.
Between the lines: Latin American activists have already been helping U.S. women who lost access to abortion after the Supreme Court overturned Roe v. Wade last year.
Go deeper