Updated Dec 30, 2020 -

World
Argentina to legalize abortion after historic Senate vote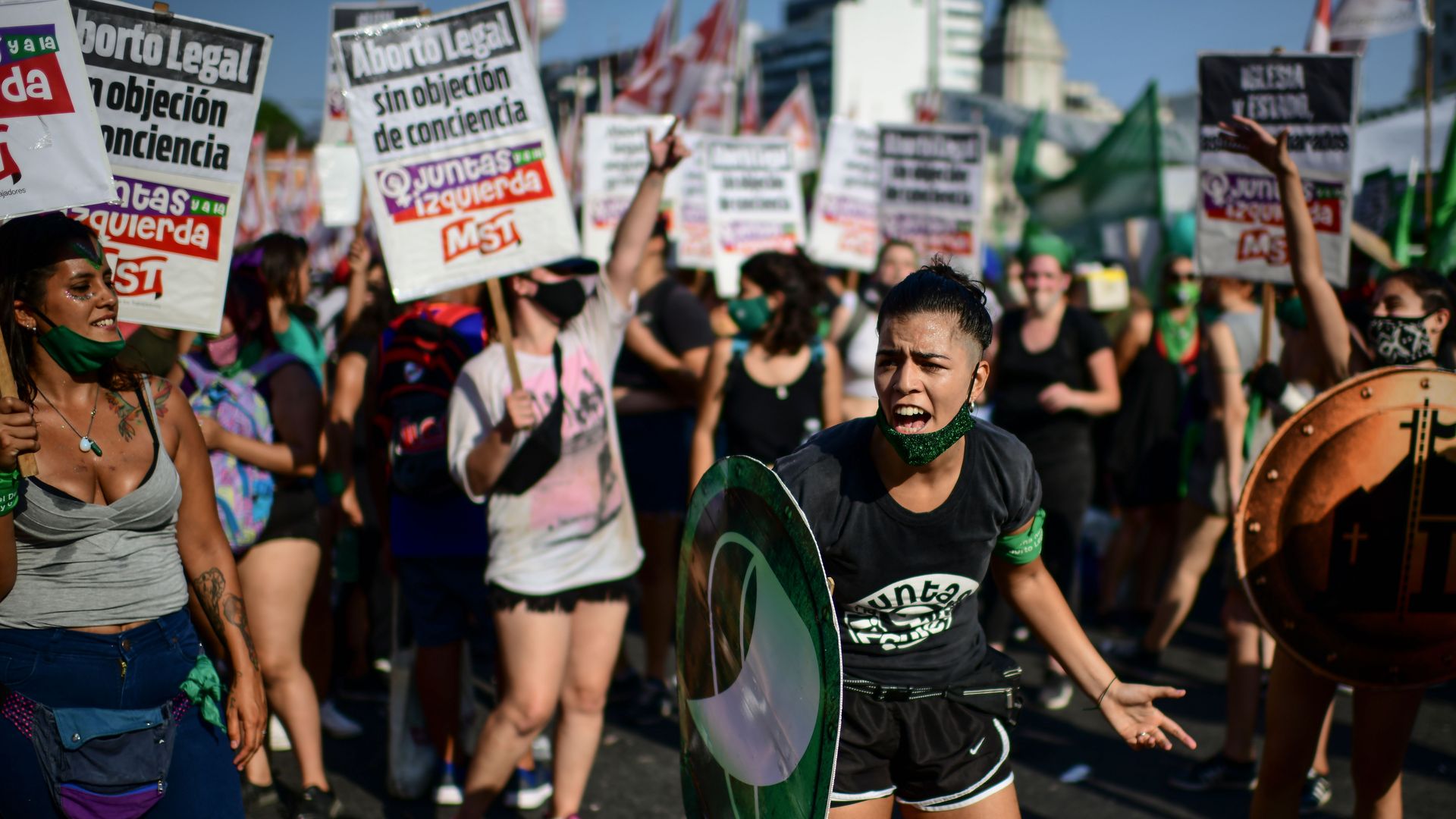 Senators in Argentina voted early Wednesday to legalize abortion in the first 14 weeks of pregnancy by 38 votes to 29, with one lawmaker abstaining.
Why it matters: The predominantly Catholic country is the largest Latin American nation to vote to legalize elective abortion. President Alberto Fernández has already pledged to sign the bill into law.
Argentina is the birthplace of Pope Francis, who has previously voiced opposition to abortion, likening the procedure to hiring a "hitman."
The pope weighed into Argentina's debate the day before the vote, "praising a women's group from impoverished neighborhoods for its activism against abortion," the New York Times reports.
Details: Thousands of pro- and anti-abortion protesters waited outside Argentina's Congress as lawmakers debated the measure for some 12 hours.
Under the bill, exceptions to the elective 14-week abortion limit will be made in cases of rape and in regards to the health of a pregnant woman.
The big picture: Latin America is known for its socially conservative views on abortion, with Uruguay Guyana and Cuba the only nations in the region to permit abortions upon request.
Abortions were previously only allowed in Argentina in order to save a woman's life or in cases of rape or incest. Argentine senators have voted against nine abortion bills over the past 15 years, the Washington Post notes.
The Roman Catholic Church's domination in the country is decreasing as a feminist movement continues to rise, the NYT notes.
What to watch: Pro-abortion rights momentum is building in Latin America and Argentina's vote may influence other countries in the region to introduce similar measures, per the Times.
Editor's note: This article has been updated with new details throughout.
Go deeper