NYC agrees to pay millions to protesters boxed in by police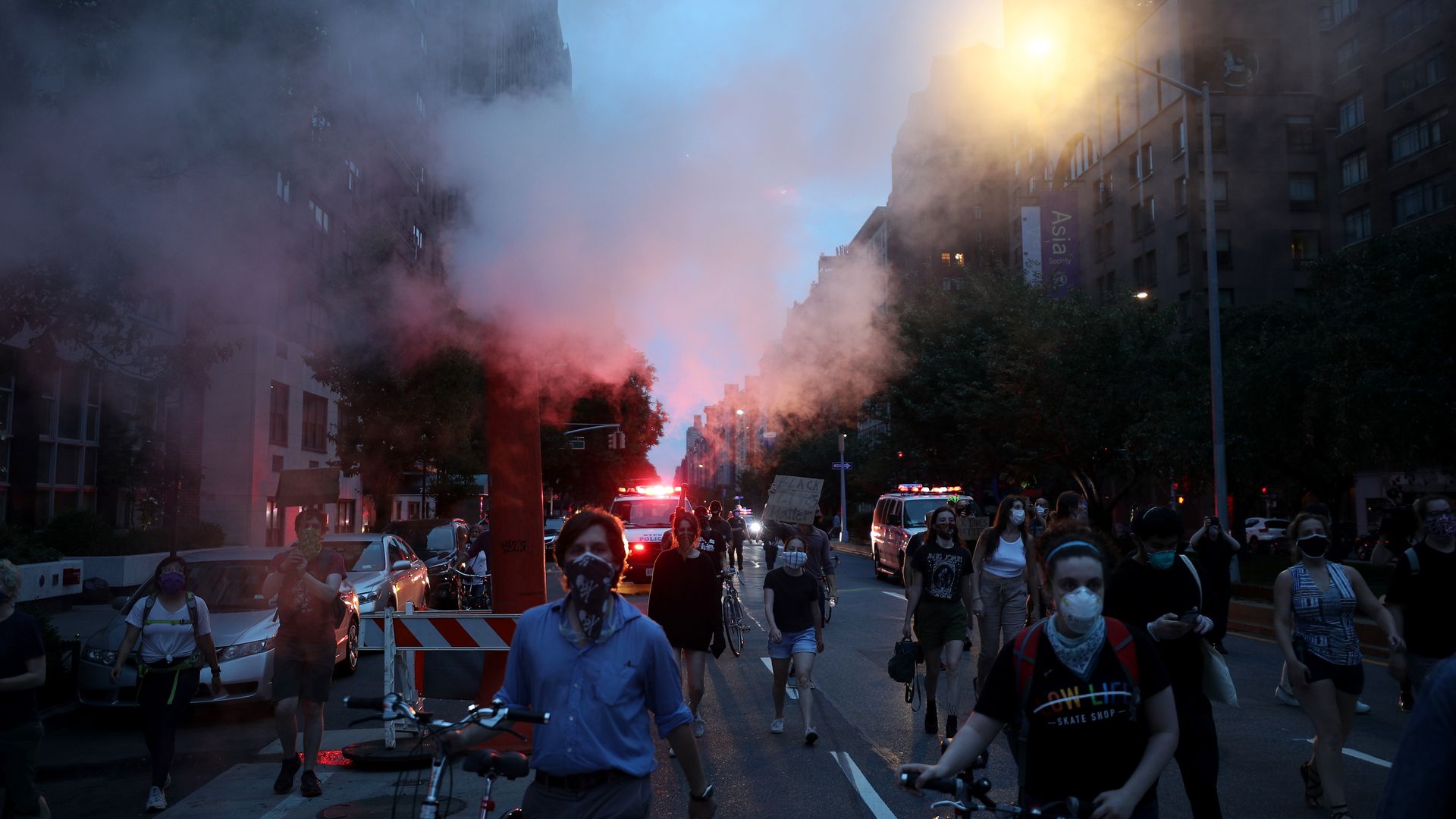 New York City will pay $21,500 each to hundreds of protesters who were boxed in by police during racial justice protests in 2020, according to a court filing.
Why it matters: If a judge approves the settlement, it would be one of the largest sums ever awarded per person in a class action case surrounding mass arrests, the New York Times reports.
The settlement would cost the city somewhere in the ballpark of $4 million and $6 million. About 300 people were at the protest, and about 90 of them settled with the city on other complaints.
In 2010, Washington, D.C., agreed to pay $18,000 per person to those arrested during a protest near the World Bank and International Monetary Fund buildings, according to the Washington Post.
Details: The New York City lawsuit involved about 300 people who were arrested in June 2020 during protests over the killing of George Floyd.
Police penned in protesters who gathered in the Bronx and stopped them from leaving on June 4, according to the lawsuit.
Police used "zip-tie cuffs" to restrain protesters, the lawsuit says. The officers also swung batons at protesters and used pepper spray on them.
"Many protesters were left injured and bleeding," the lawsuit states. "Some protesters fainted, or lost consciousness and went into convulsions."
What they're saying: The New York Police Department said in a statement that it "remains committed to continually improving its practices in every way possible."
The department said the 2020 protests were "challenging" and officers "did their utmost to help facilitate people's rights to peaceful expression all while addressing acts of lawlessness including wide-scale rioting, mass chaos, violence, and destruction."
Go deeper: George Floyd protests: What you need to know
Go deeper