The rarest of triple-double kings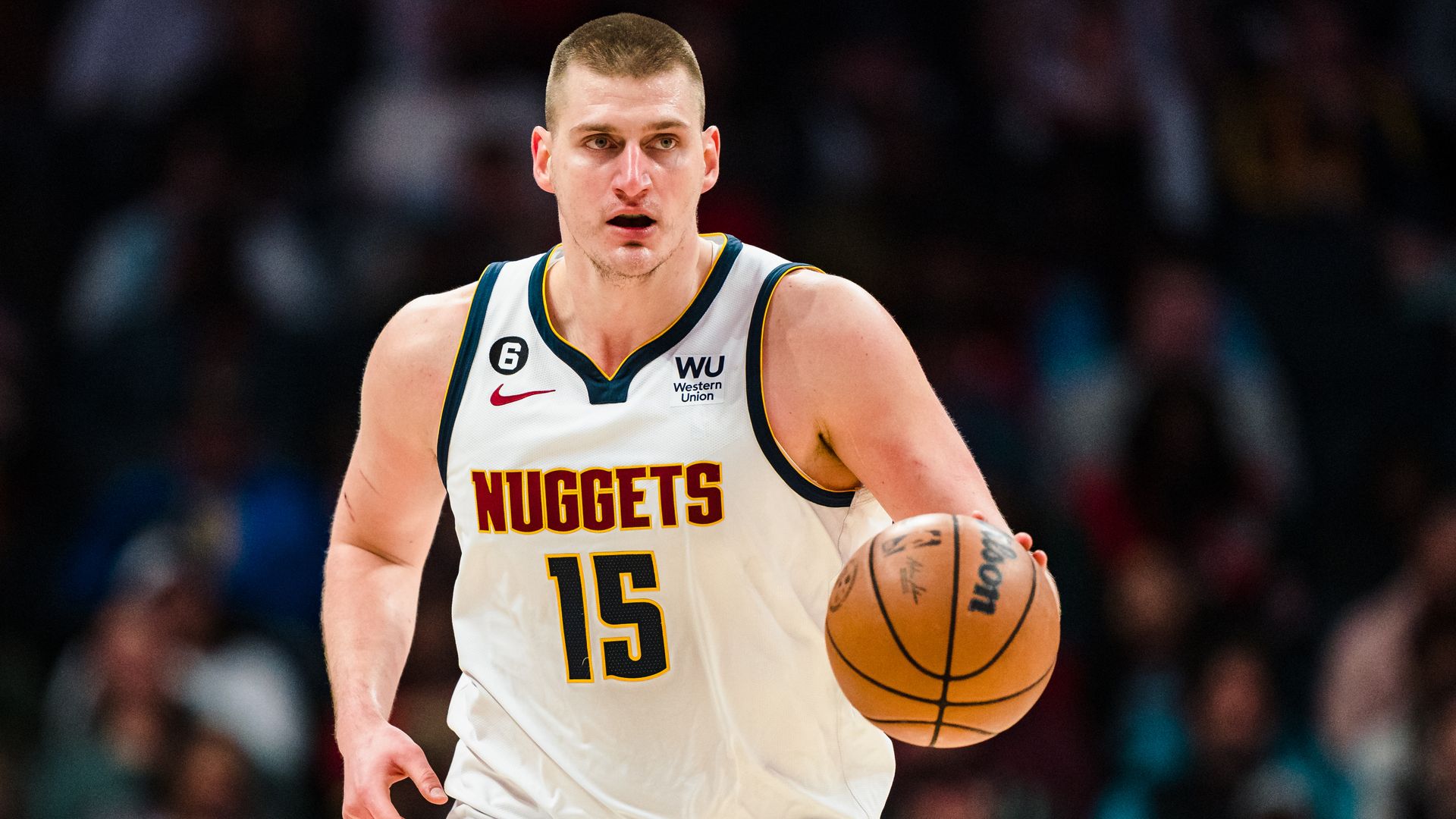 Denver Nuggets center Nikola Jokić on Tuesday became the sixth player in National Basketball Association history to record 100 career triple-doubles.
Russell Westbrook (198)
Oscar Robertson (181)
Magic Johnson (138)
Jason Kidd (107)
LeBron James (106)
Jokić (100)
By the numbers: Jokić, 28, needed 582 games to reach 100 triple-doubles, trailing only Robertson (277 games).
Jokić has 24 triple-doubles this season (including 15 in his last 20 games) and the Nuggets have won all 24 of those contests.
He's currently averaging a triple-double while ranking 19th in points (24.6), third in rebounds (11.7) and fourth in assists (10.0).
The big picture: We have simply never seen a player like "The Joker," who could soon become just the fourth NBA player to win three straight league Most Valuable Player awards.
Consider the exclusive club he just joined: Westbrook, Robertson, Johnson, Kidd and James were all top-four draft picks. They're all American-born superstars. They're all guards or forwards.
Jokić? He was a little-known Serbian teenager, taken by the Nuggets in the second round during a commercial break. He plays center. He doesn't have social media.
What they're saying: I was going to write a whole thing about cherishing Nikola, a rare superstar who is unstoppable on the court and humble — shy, even — off of it. But his coach, Mike Malone, already said it best in his postgame presser.
All of us in Denver — and I challenge myself to do this — [should] never take him for granted.
We are so blessed to have a guy like Nikola [who] accomplishes all these things on the court ... and [stays] so humble.
Like, I just gave him the ball [for his 100th triple-double] and I think he's embarrassed by that. He doesn't want it to be about him.
That's what makes him a special person. A special son. A special brother. A special father. A special husband.
He is a unique person who doesn't want any of the attention or credit. He just wants to go about his business and help this team win its first championship.
Go deeper