Kobe Bryant's family reaches settlement over crash scene photos lawsuit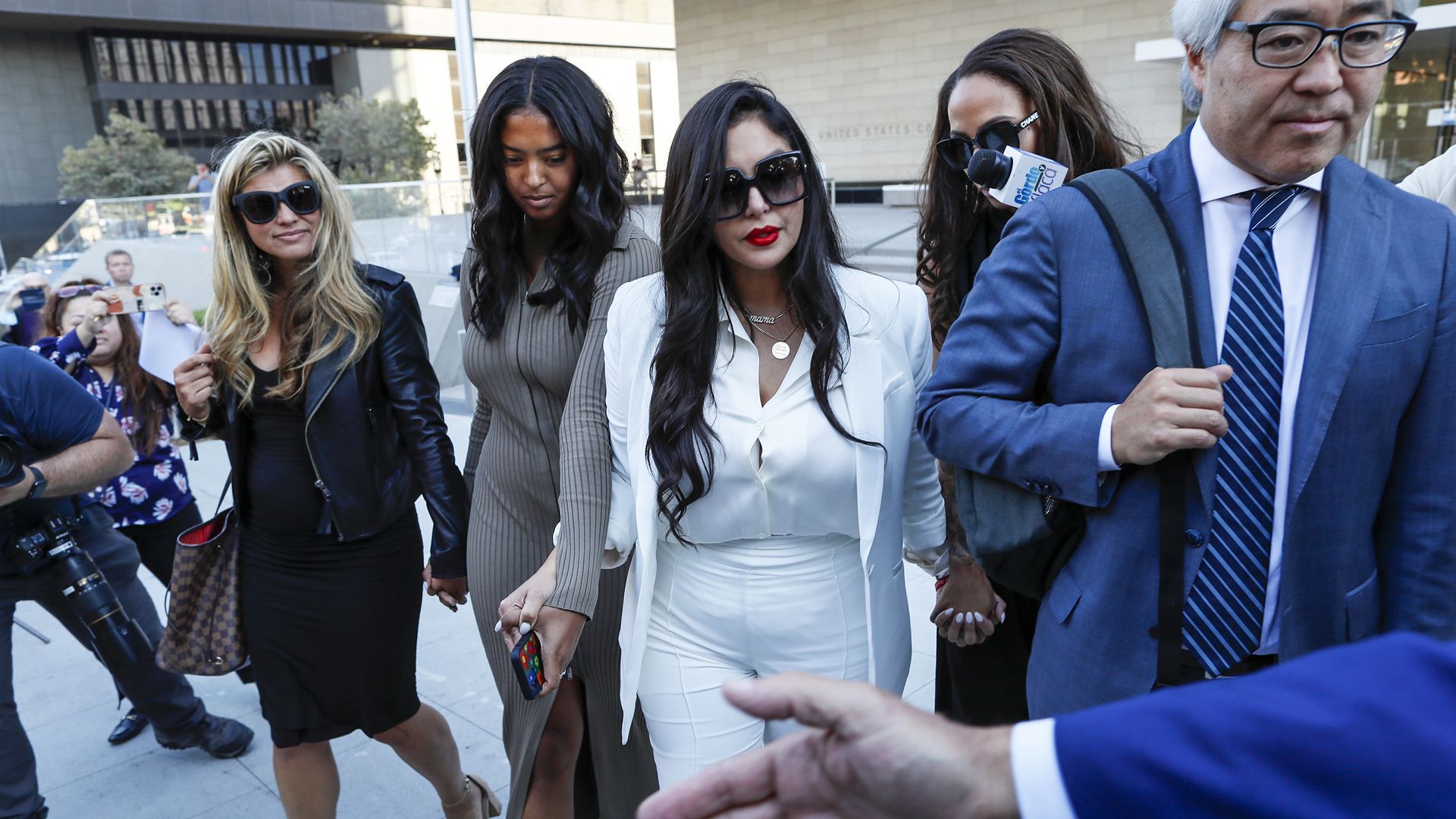 The family of Kobe Bryant reached a multimillion-dollar settlement with Los Angeles County over a lawsuit involving photos taken at the scene of the helicopter crash that killed Bryant, his daughter Gianna and seven others.
The big picture: A federal jury last August awarded $15 million in damages to Vanessa Bryant over emotional distress caused by the photos.
The verdict in the August case was initially read as $16 million, but was later changed to $15 million.
Driving the news: The $28.5 million settlement resolves future claims by Bryant's surviving daughters and other potential related issues, AP reports.
"Today marks the successful culmination of Mrs. Bryant's courageous battle to hold accountable those who engaged in this grotesque conduct," Vanessa Bryant's attorney Luis Li said in a statement.
"She fought for her husband, her daughter, and all those in the community whose deceased family were treated with similar disrespect," Li said.
The big picture: Vanessa Bryant sued Los Angeles County after learning that first responders to the helicopter crash took unauthorized photos of the scene.
The photos were shared to at least 28 devices, "and included such outrageous conduct as flaunting the photos in a bar while pantomiming dismemberment," Bryant's lawyers previously said in a statement, Axios' Jeff Tracy reports.
Editor's note: This article has been updated with a statement from the Bryant family's lawyer.
Go deeper