The "Never Made The Tourney" club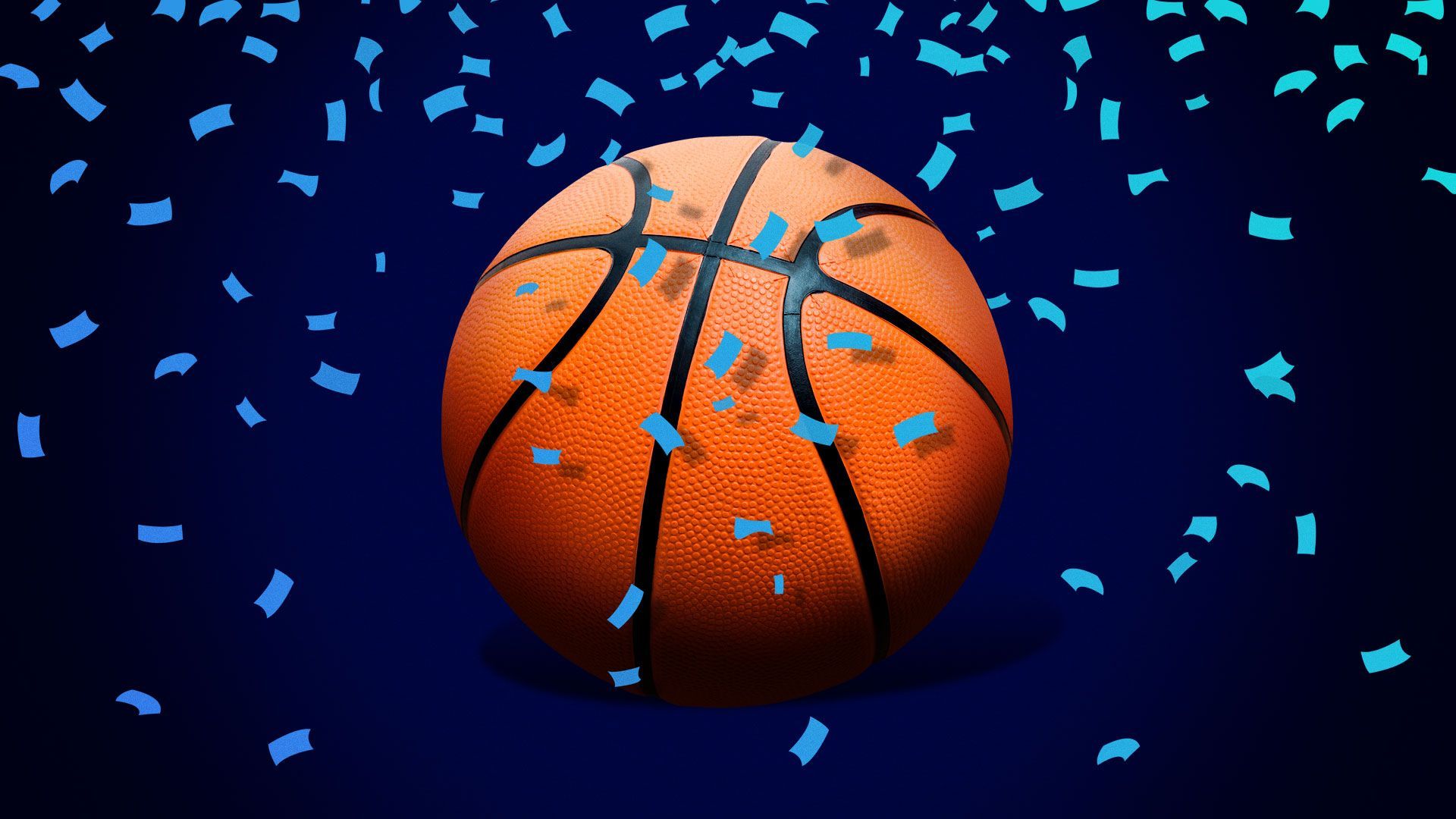 When the college basketball season began, 37 men's Division I programs had the same ultimate goal: make their first-ever NCAA Tournament.
State of play: With at-large bids reserved mostly for power conference teams, members of the "Never Made The Tourney" club must win their conference tournament and secure an automatic berth if they hope to reach March Madness.
Four members — Central Arkansas, Stetson, North Alabama and Purdue Fort Wayne — have already been eliminated from their league tournaments.
Chicago State, an independent this season as it searches for a new home, would have had to earn an at-large bid. At 11-18, that's not happening.
Where it stands: That leaves 32 teams that still have a chance to punch their program's first ticket to the Big Dance this year.
Army (eligible since the inaugural tournament in 1939)
The Citadel (1939)
William & Mary (1939)
St. Francis Brooklyn (1939)
New Hampshire (1939)*
Maine (1939)*
Denver (1939)*
Texas-Rio Grande Valley (1969)
Maryland Eastern Shore (1974)*
Grambling State (1978)
Bethune-Cookman (1981)
Western Illinois (1982)
Youngstown State (1982)
Kansas City (1990)
Sacramento State (1992)
UT Martin (1993)
Quinnipiac (1999)
High Point (2000)
Elon (2000)
Sacred Heart (2000)
UC Riverside (2002)
Kennesaw State (2010)
NJIT (2010)
Utah Valley (2010)
USC Upstate (2012)
Presbyterian (2013)
SIU Edwardsville (2013)
South Dakota (2013)
Omaha (2015)
UMass Lowell (2018)
Incarnate Word (2018)
California Baptist (2023)
The intrigue: Four of these teams are favored to win their conference tournament and go dancing for the first time:
Kennesaw State (No. 1 seed in ASUN)
Youngstown State (No. 1 seed in Horizon)
Utah Valley (projected No. 1 seed in WAC)
Grambling State (projected No. 1 seed in SWAC)
Of note … There are 11 other men's programs that have never reached March Madness, but they aren't eligible to compete for national championships because they're still transitioning to D-I.
*Have not been continuously eligible since then
Go deeper