First look: Obama speechwriter reveals tricks of the trade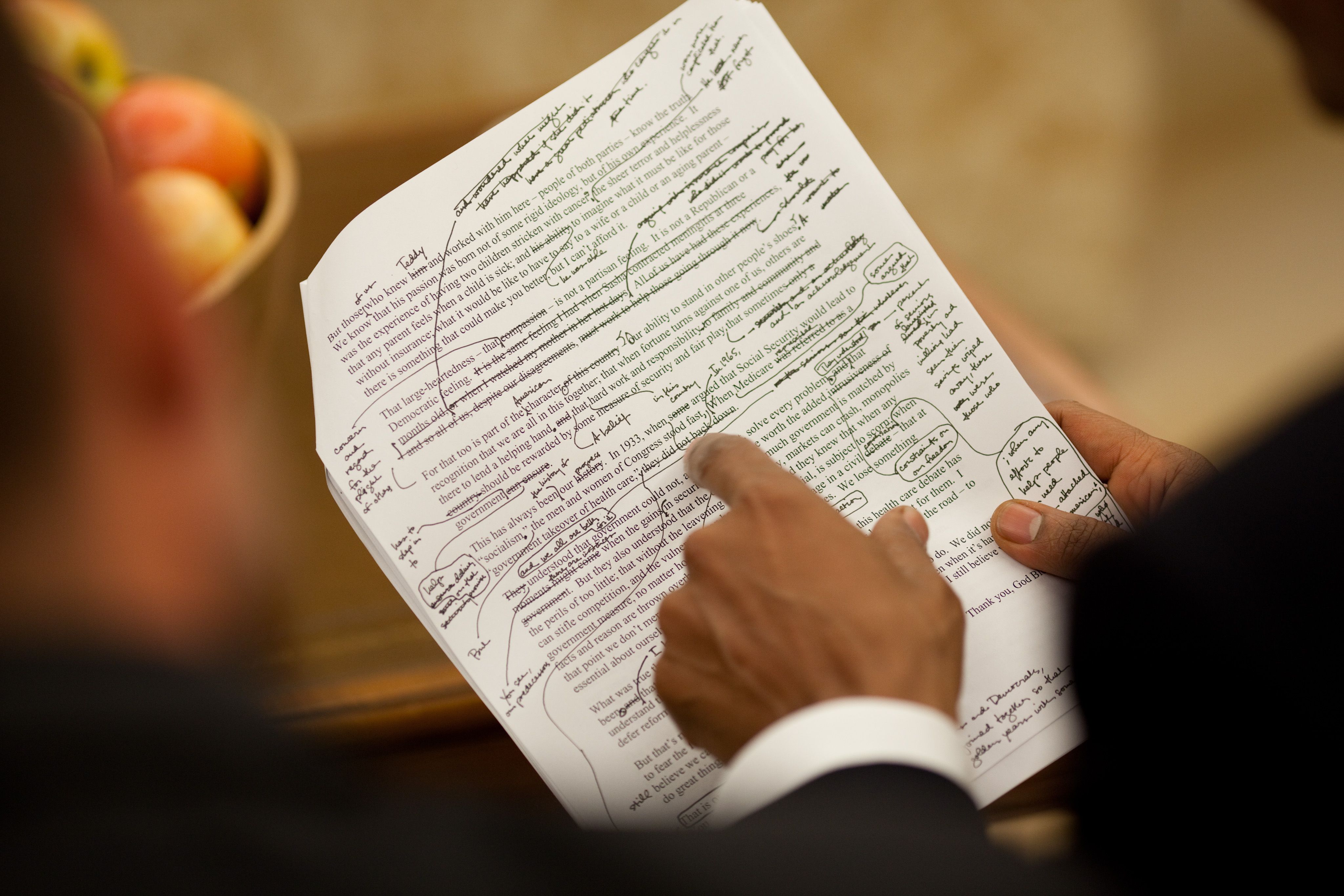 One of former President Obama's speechwriters will be out with a book next year on how everyday citizens can connect with their audiences.
Driving the news: Terry Szuplat, one of Obama's longest-serving wordsmiths, has signed a deal with HarperCollins to publish a book that he's been noodling on for more than a year: "Well Said: Find Your Voice, Speak Your Mind, Inspire Any Audience."
Why it matters: White House speechwriters have deep insights into any president's strengths and weaknesses.
They learn to write for all audiences, from passionate ideological crowds to apolitical sports gatherings, where fans just want to relive a storybook season.
Szuplat plans to take his insights and show any leader — large or small — how to speak to their communities or companies.
Between the lines: Speechwriters in any White House are often better versed in the policy disputes — and dirty knife fights — than the top political officials.
Competing factions litigate their arguments right up until a speech is loaded into the teleprompter.
Szuplat will mix Obama anecdotes, and the occasional behind-the-scenes story, along with practical advice.
What we're watching: Will any of the faux speeches from the Obama era — including a fun parody of Obama's 2010 campaign stump speech — make it into print?
Go deeper: Former Biden speechwriter Jeff Nussbaum published a book last year called "Undelivered" that explored history's "what ifs."
Go deeper