Exclusive: Google Cloud's play for cell network providers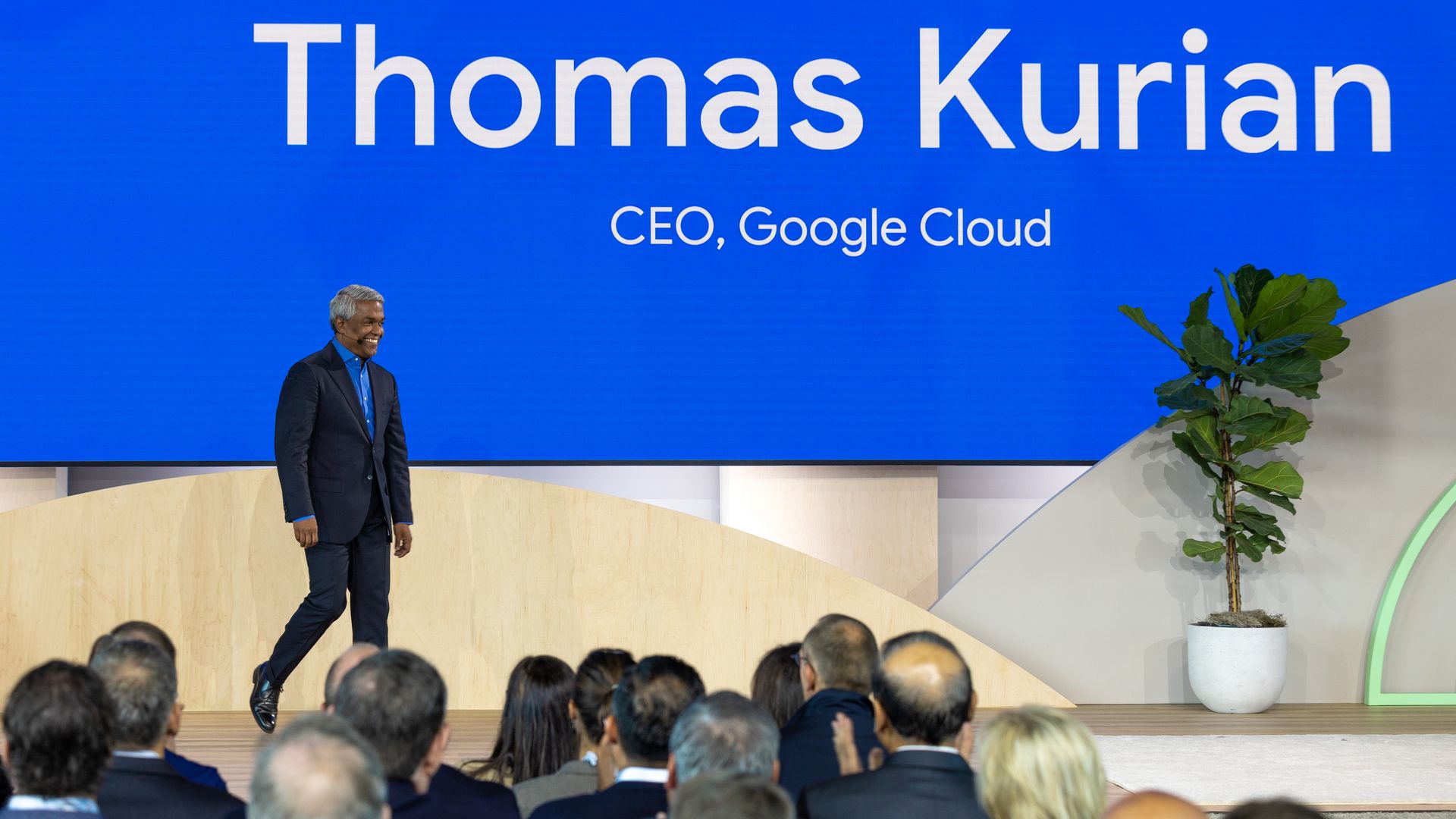 Google Cloud may still trail Amazon Web Services and Microsoft's Azure, but unit CEO Thomas Kurian tells Axios that he has a plan to continue to gain share and — eventually — turn a profit.
The big picture: Google's cloud business has been growing fast, but it trails market leaders Amazon and Microsoft.
"We are super confident on the path to profitability," Kurian told Axios in an interview ahead of this week's Mobile World Congress in Barcelona. "We wouldn't be where we are and we wouldn't be investing if we didn't see a clear line."
Yes, but: Kurian declined to say when Google Cloud would start generating a profit.
The latest: Google Cloud today announced three niche services for telecommunications providers. One helps carriers better combine subscribe data across various sales channels, while another, already in early use by Bell Canada, helps with network automation.
Adding such tailored services, Kurian said, is important for Google in its efforts to grow its cloud business.
Telecom companies in particular represent a huge opportunity, as they spend a fortune acquiring customers and buying spectrum.
Cloud computing can help in everything from deciding which areas need more equipment to serving up tailored offers to customers at risk of defecting.
Plus, Kurian notes that even many of these highly specialized products draw on core cloud services used more broadly.
As for having to sell in a tougher macroeconomic environment, Kurian notes that as the newcomer, Google has always had to prove to customers it could save them money. "We've always said we have to earn every business we do," he said.
Meanwhile, Microsoft used Mobile World Congress to expand its telecom offerings, too, including several aimed at similar markets to those Google is targeting.
Go deeper