Judge: Jan. 6 probe unable to review 2,000 records due to fight over Perry's phone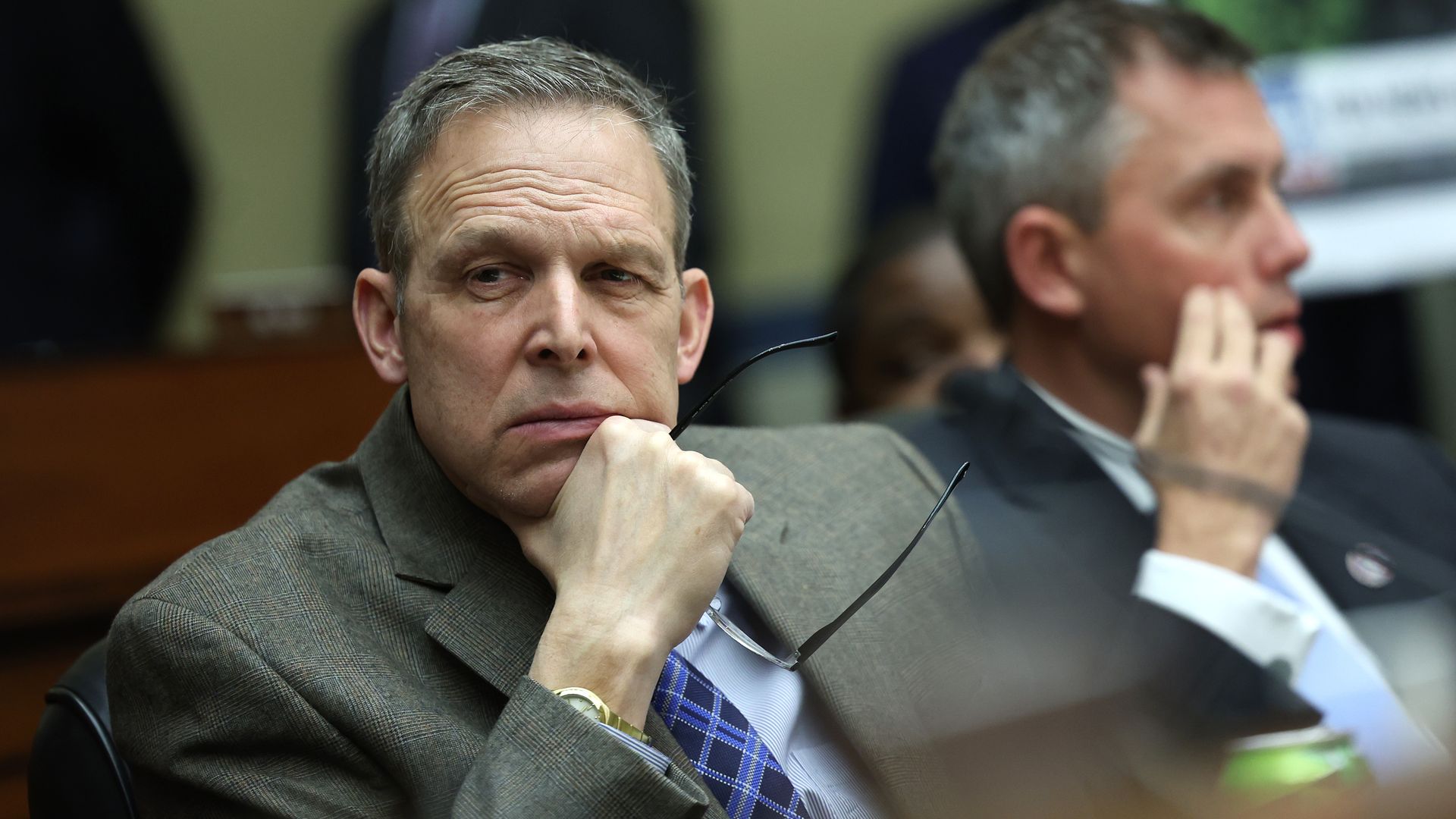 A judge ordered Rep. Scott Perry (R-Pa.) to turn over more than 2,000 phone records after ruling that they are not shielded under the Constitution, according to newly unsealed court documents.
Driving the news: Chief Judge Beryl A. Howell of the U.S. District Court in D.C. released a number of previously sealed opinions on Friday after finding that the "powerful public interest" outweighed the need for secrecy, the Washington Post writes.
Why it matters: Perry was involved in multiple aspects of the campaign to overturn the 2020 election in the run-up to Jan. 6. The fight over his phone has dragged out in court and behind closed doors since the FBI seized it in August.
What they're saying: Howell wrote in her December ruling that over 90% of the 2,219 documents contained on his phone are not protected by the Constitution's "speech or debate" clause, which grants sitting members of Congress immunity from criminal investigation.
"What is plain is that the Clause does not shield Rep. Perry's random musings with private individuals touting an expertise in cybersecurity or political discussions with attorneys from a presidential campaign, or with state legislators concerning hearings before them about possible local election fraud or actions they could take to challenge election results in Pennsylvania," Howell wrote.
The big picture: The details of the legal battle over Perry's phone had remained mostly under wraps due to the involvement of an FBI search warrant in the case.
He became a target in the Department of Justice's investigation as it expanded its scope over the course of 2022.
Perry was also a key player in the Jan. 6 select committee's public hearings in June and July, which featured testimony alleging he requested a pardon from the White House in the aftermath of the Capitol attack. The lawmaker has maintained "this never happened."
Perry pressed the Justice Department to investigate election fraud claims and championed former President Trump's efforts to install Jeffrey Clark, a vocal believer in the fraud claims, as acting attorney general, according to a report from the Senate Judiciary Committee.
Worth noting: Perry in January refused to commit to recusing himself from a potential House probe into the federal investigations of the Jan. 6 Capitol riot, despite being a subject of the investigations himself.
Go deeper