Original Roald Dahl books to be published after backlash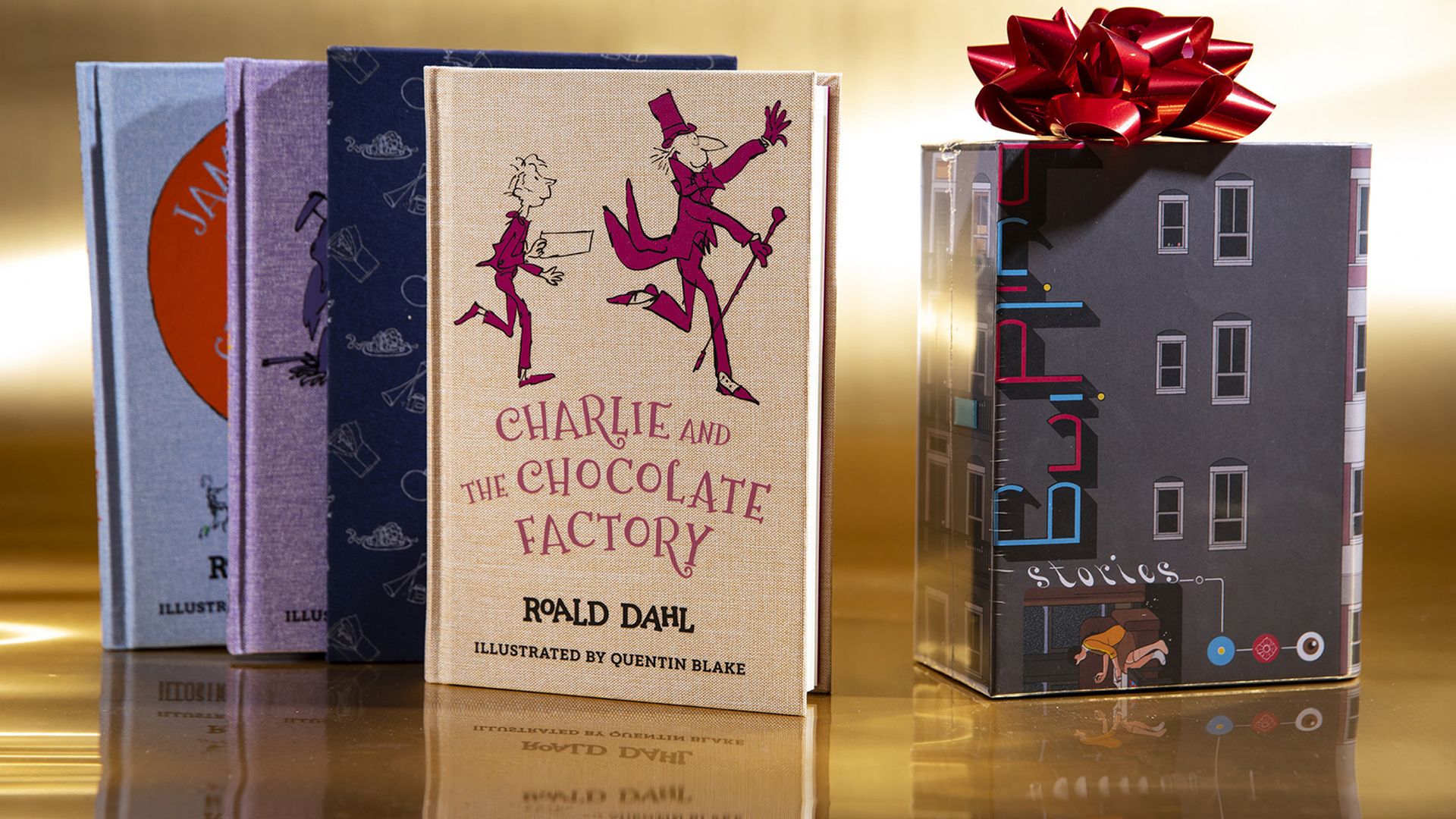 Penguin Random House announced Friday it will publish untouched "classic" versions of Roald Dahl's children's novels after the publisher faced widespread backlash for deciding to edit his stories for younger audiences.
Driving the news: Dahl's publisher and the Roald Dahl Story Company made hundreds of changes to the author's works, according to the Telegraph.
The decision drew criticism from author Salman Rushdie, who called it "absurd censorship," and PEN America, a nonprofit that defends free expression.
Penguin said Friday it will now publish 17 titles that "will include archive material relevant to each of the stories."
"We've listened to the debate over the past week which has reaffirmed the extraordinary power of Roald Dahl's books and the very real questions around how stories from another era can be kept relevant for each new generation," Francesca Dow, managing director of Penguin Random House Children's, said in a press release on Friday.
The publication date of the new books — which are a part of "The Roald Dahl Classic Collection" — has not been announced.
The "classic" version of the books will be released alongside the controversial Dahl books for young readers, which were "designed for children who may be navigating written content independently for the first time," Penguin said.
"Readers will be free to choose which version of Dahl's stories they prefer," the publisher said.
Some of the new changes to Dahl's books — like "Charlie and the Chocolate Factory" and "Witches" — included edits to wording around subjects such as "weight, mental health, gender and race," AP reports.
The word "fat," for example, was removed from passages describing Augustus Gloop from the Willy Wonka classic. The word "ugly" was also dropped.
Go deeper