Harris: Abortion pill lawsuit is an "attack" on public health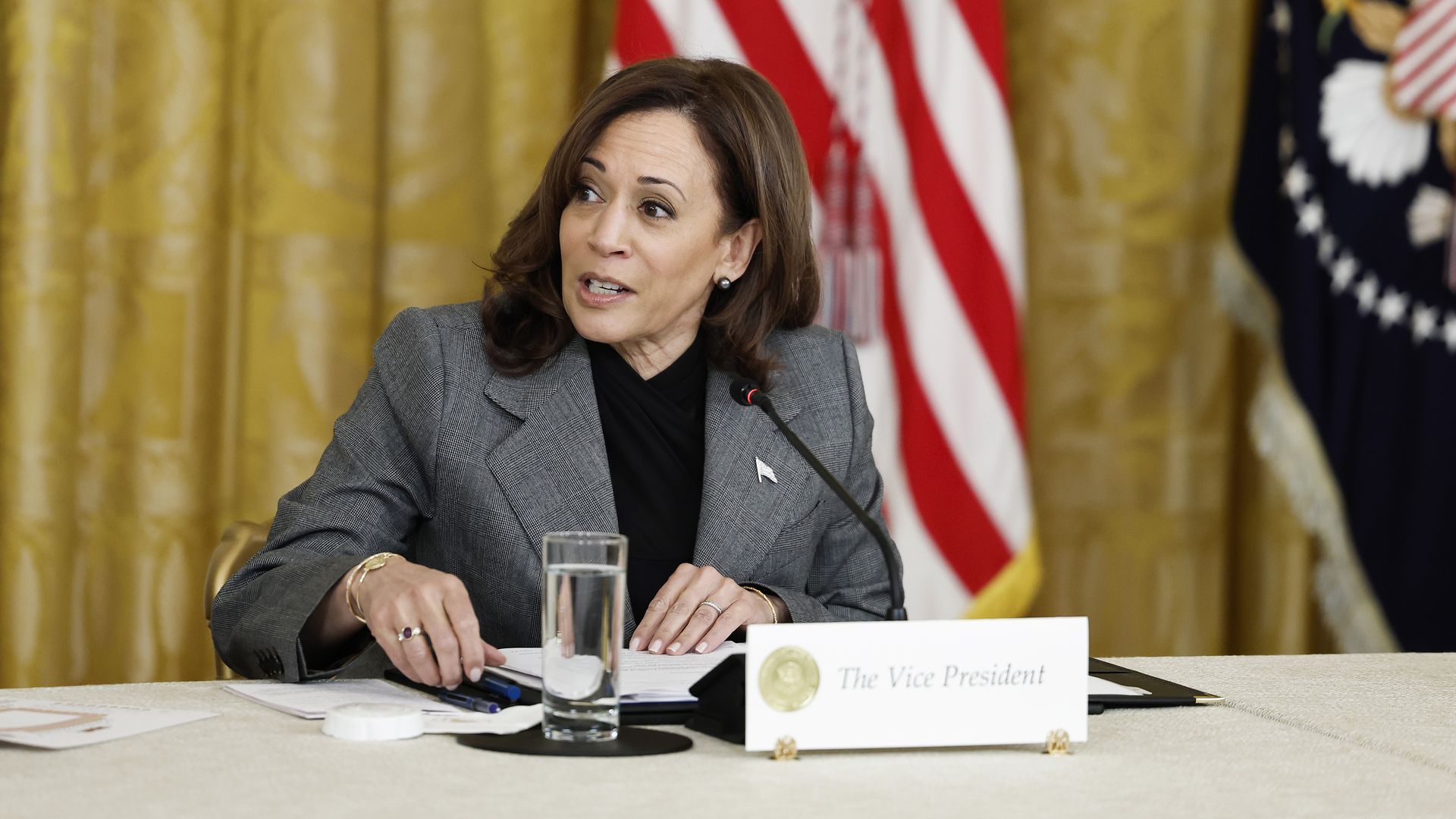 Vice President Kamala Harris on Friday called the lawsuit challenging the FDA's approval of abortion pills an "attack on the very foundation of our public health system."
The big picture: The vice president's comments come ahead of a ruling —expected as soon as today — that could end access nationwide to mifepristone, a drug used for medication abortions and miscarriage care, potentially making this the most important abortion ruling since the Supreme Court overturned Roe v. Wade.
Mifepristone is taken alongside misoprostol to end a pregnancy during the first 10 weeks gestation.
A Trump-appointed district judge in Texas could issue a decision ordering the Food and Drug Administration to withdraw its approval of mifepristone, potentially making it the first time a court has ordered the agency to freeze its authorization of any drug.
Abortion rights advocates say that a ruling against the FDA's approval would effectively be a nationwide ban on abortion pills.
Catch up fast: The anti-abortion organizations who filed the lawsuit against the FDA allege that the agency did not properly approve mifepristone for terminating pregnancies.
What she's saying: The FDA's review of mifepristone was a "strenuous, peer-reviewed process determining it is safe," Harris said ahead of a meeting with abortion rights leaders.
"There are now partisan and political attacks attempting to question the legitimacy of a group of scientists and doctors who have studied the significance of this drug," Harris added.
"This is not just an attack on women's fundamental freedoms. It is an attack on the very foundation of our public health system."
Those against the FDA drug regulatory process "ought to look in their medicine cabinets to figure out whether they're prepared to say that those medications that they need to alleviate suffering and to prolong their quality of life should no longer be available to them — because that is what we are talking about."
Go deeper:
Go deeper