Brothers held at Guantánamo Bay for 2 decades released to Pakistan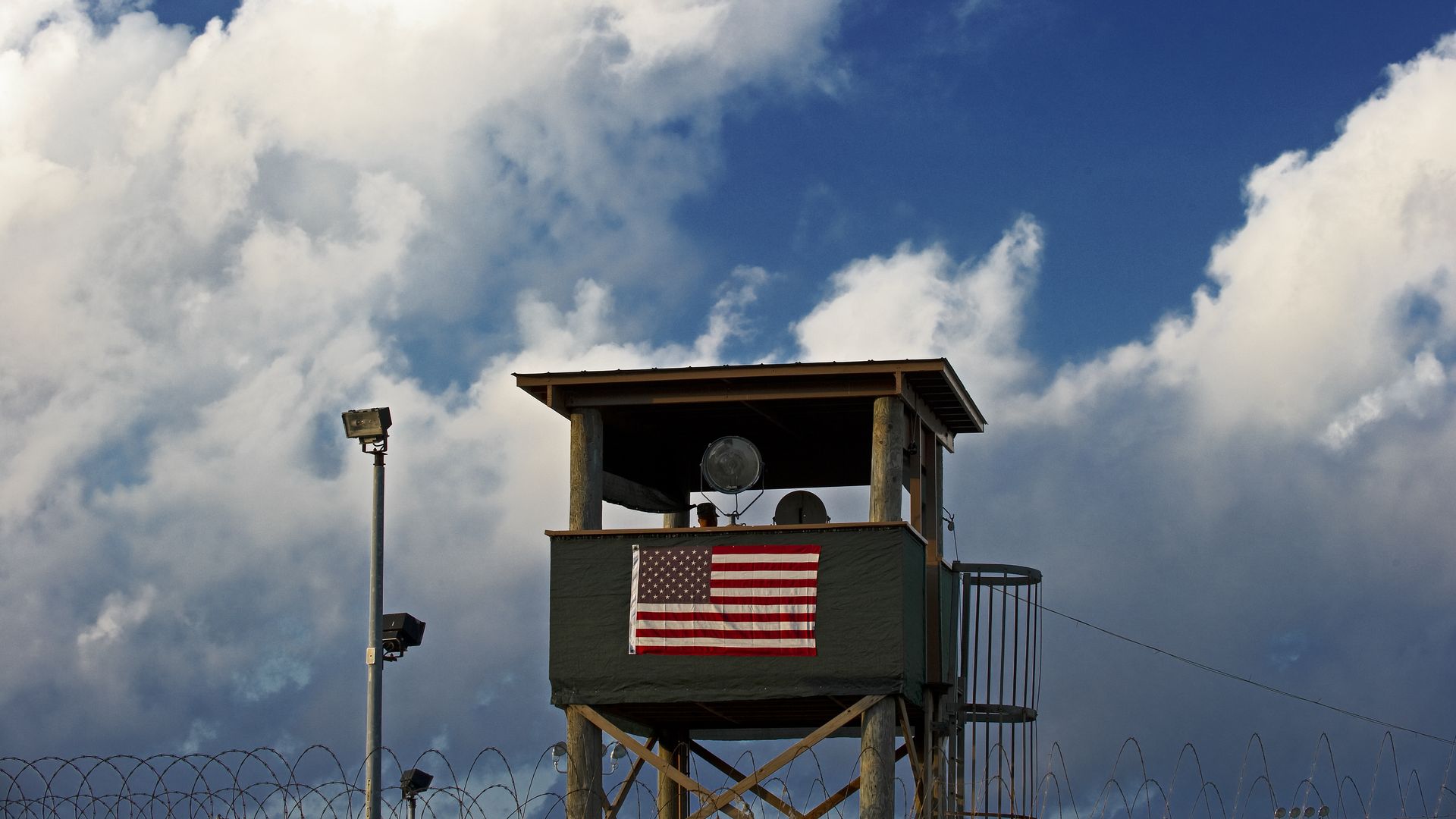 Two brothers being held at the U.S. detention facility at Guantánamo Bay for nearly 20 years have been transferred to Pakistan, the Department of Defense announced Thursday.
The big picture: Abdul Rahim Ghulam Rabbani, 55, and Mohammed Ahmed Ghulam Rabbani, 53, were detained without charge after being accused of helping operate safe houses for suspected Al-Qaeda operatives after the Sept. 11, 2001, attacks, according to the New York Times.
They've been detained at Guantánamo Bay since 2004 after being held at a C.I.A.-run detention site in Afghanistan for nearly two years, per the Times.
Zoom out: Their transfers come as the Biden administration works to fulfill its promise to close the Guantánamo prison.
Another detainee, Majid Khan, who admitted to his role as an al-Qaeda courier, was transferred to Belize earlier this month after completing his sentence.
Saifullah Paracha, who was held at the detention center since 2003 on suspicion of being tied to al-Qaeda, was released in October and was never charged with a crime.
Details: Defense Secretary Lloyd Austin in January notified Congress of his intent to repatriate both men to the Pakistani government, per the Defense Department.
Their transfers were approved in 2021 after it was determined that detaining the men was "no longer necessary to protect against a continuing significant threat" to national security.
It's not clear why the men were not released sooner.
Of note: 32 people remain detained at Guantánamo Bay, with 18 eligible for transfer, per the DOD.
Go deeper