Guantánamo Bay detainee who testified about CIA abuse transferred to Belize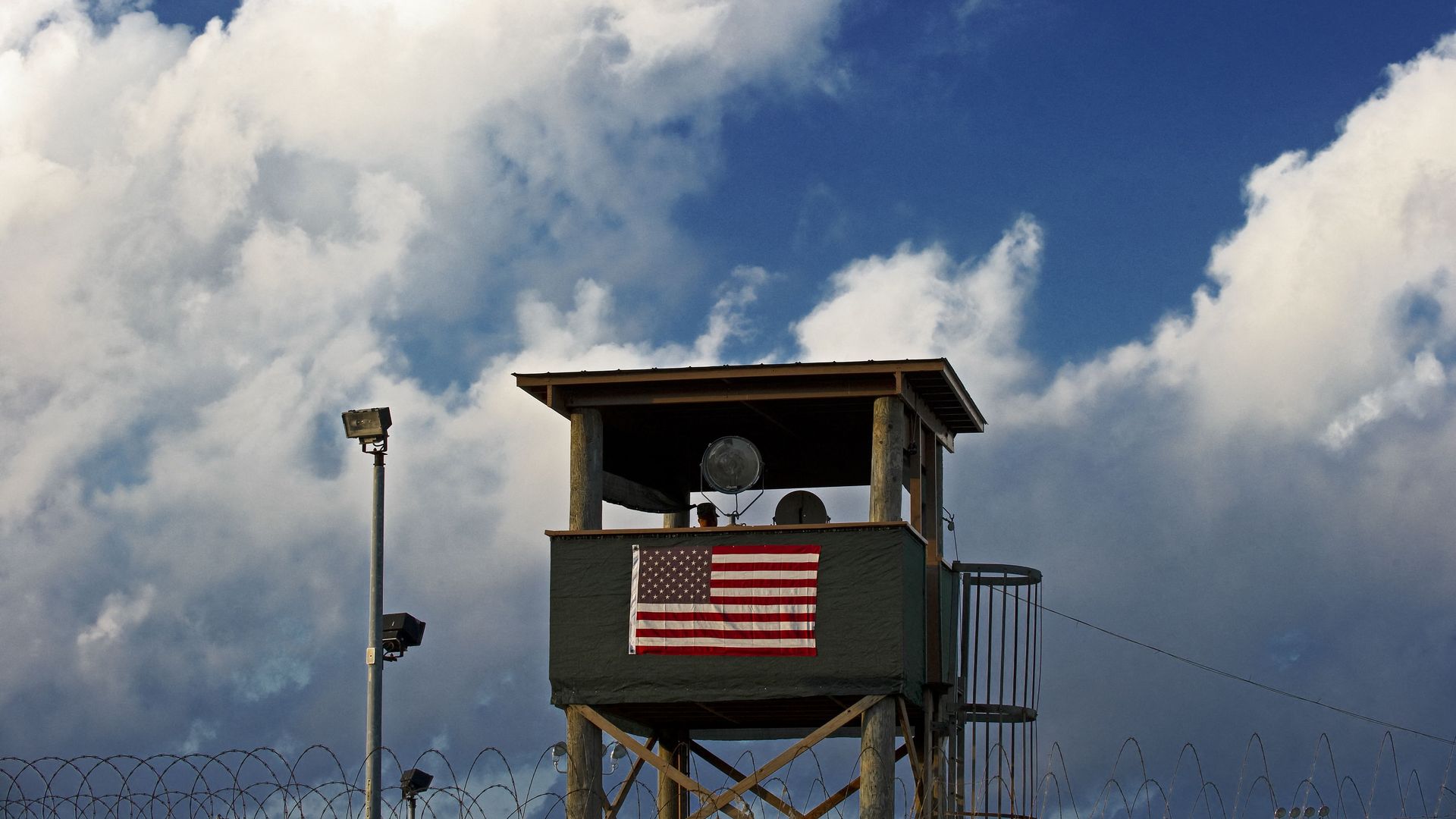 Majid Khan, a detainee at the U.S. detention facility at Guantánamo Bay, has been transferred to Belize after completing his sentence, the Department of Defense announced Thursday.
The big picture: Khan was the first person to publicly testify about the brutal treatment he experienced as part of the U.S. government's interrogation program at CIA black sites. His transfer comes as the Biden administration moves to make good on its promise to close the Guantánamo prison.
Khan, who admitted to his role as an al-Qaeda courier, agreed to a deal with prosecutors in February 2012 and pleaded guilty to charges, including conspiracy, murder and providing material support to terrorists.
He spent roughly three years in CIA black site facilities before he was moved to Guantánamo in 2006 and subsequently cooperated with U.S. authorities in other investigations.
Khan was sentenced to no more than 11 years and received credit for his time in custody since 2012.
What they're saying: Defense Secretary Lloyd Austin notified Congress of his intent to transfer Khan to the government of Belize on Dec. 22, and "in consultation with Belize partners, we completed the requirements for responsible transfer," the Department of Defense said in a statement.
"The United States appreciates the willingness of the Government of Belize and other partners to support ongoing U.S. efforts focused on responsibly reducing the detainee population and ultimately closing the Guantanamo Bay facility."
Worth noting: 34 people remain detained at Guantánamo Bay — 20 are eligible for transfer, according to the department.
Go deeper