Report: Progress on reducing maternal mortality stalls around the world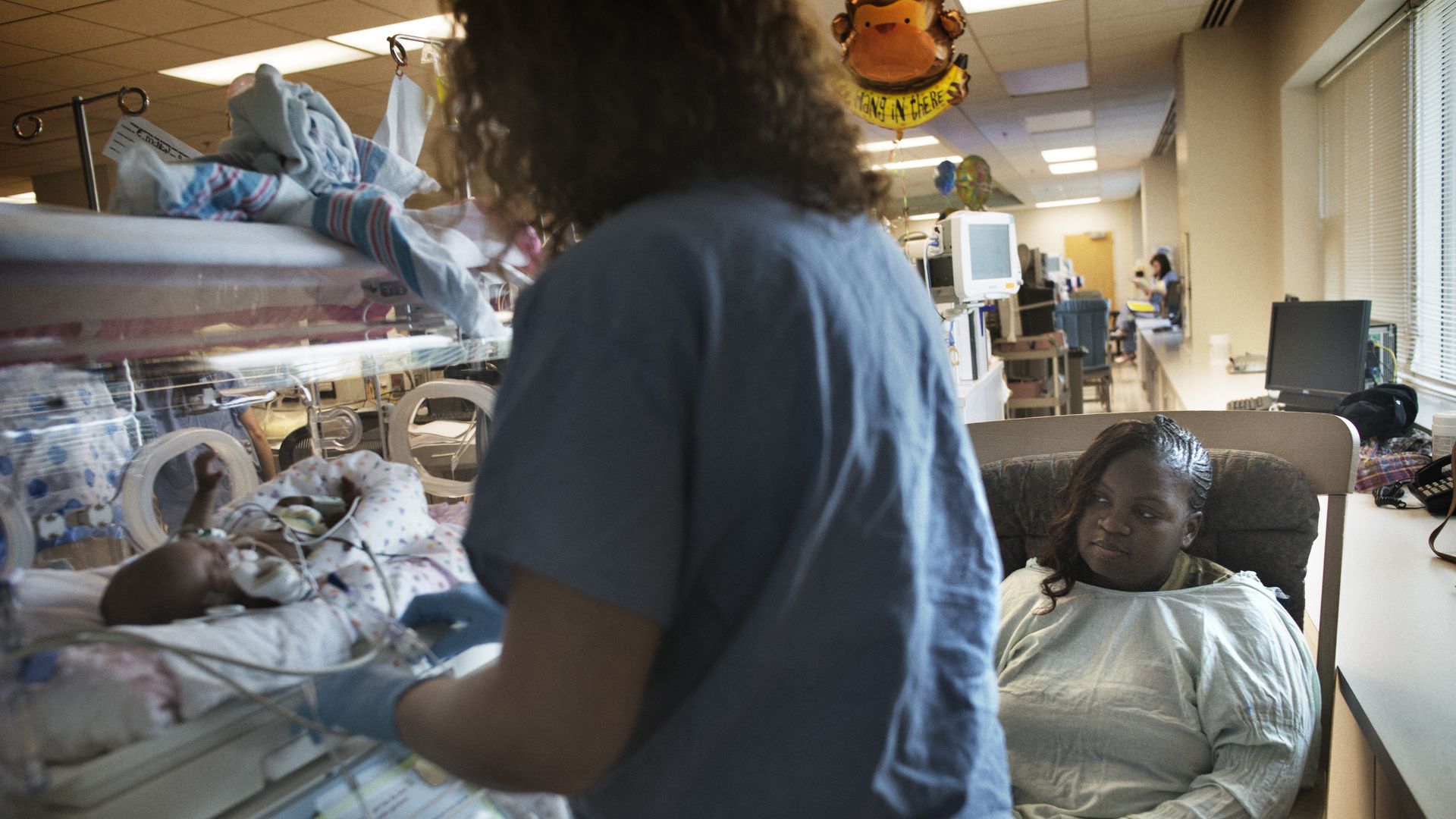 Declines in maternal mortality rates around the world have stalled on a global level in recent years, according to a new report from the World Health Organization.
Why it matters: An estimated 287,000 women died from pregnancy-related complications in 2020, which is approximately 800 deaths every day — or one every two minutes, according to the report.
The total was higher than expected and out of step with the WHO's goal of reducing maternal deaths to fewer than 70 maternal deaths per 100,000 live births by 2030.
The big picture: Maternal deaths decreased around the world by an average of 2.7% every year between 2002 and 2015. But that fell to -0.04% between 2016 and 2020, suggesting declines have at least stagnated.
Between 2016 and 2020, only two regions — Australia and New Zealand, and Central and Southern Asia — had notable declines in maternal deaths.
All other regions, including Europe and Northern America, had maternal death increases over the same time period.
Around 70% of maternal deaths in 2020 occurred in Sub-Saharan Africa and Central and Southern Asia, which accounted for almost 17% of deaths.
The United States was among eight countries and territories that experienced "significant" increases between 2002 and 2020, rising from 12 deaths per 100,000 live births in 2000 to 21 deaths per 100,000 births in 2020.
Go deeper: More than 4 in 5 of U.S. pregnancy-related deaths are avoidable, CDC says
Go deeper