Oman joins Saudi Arabia in opening airspace for Israeli airlines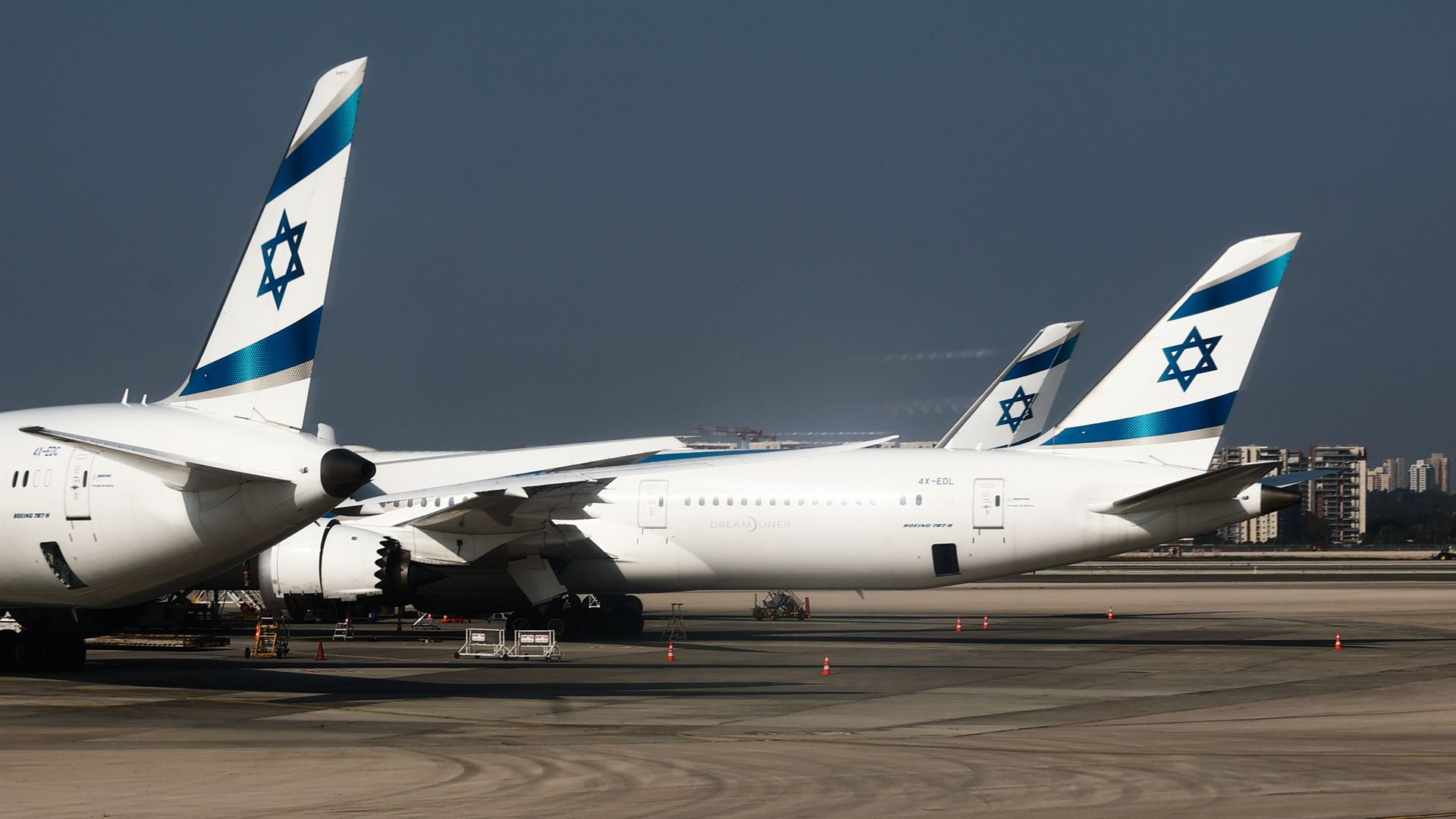 Oman announced on Thursday that it was opening its airspace to all civilian carriers, including Israeli planes.
Why it matters: The announcement will allow Israeli airlines to significantly shorten eastbound flights to India and China by flying over Saudi Arabia and Oman.
The Omani announcement on Thursday was made after several months of diplomatic efforts by the White House on the issue.
"This historic step completes a process begun last year, during President Biden's visit to the Middle East region, when Saudi Arabia similarly opened its airspace to all civilian planes," White House National Security Council spokesperson Adrienne Watson said in a statement.
Catch up quick: In 2018, Israeli Prime Minister Benjamin Netanyahu visited Oman and got a commitment from then-Sultan Qaboos to allow Israeli airlines to use Omani airspace.
But after Qaboos died, current Sultan Haitham bin Tariq rolled back the decision.
Saudi Arabia last July gave Israeli airlines permission to use its airspace for eastbound flights to India and China. This was a significant step on the path toward normalizing relations between Saudi Arabia and Israel and was seen as an achievement for the Biden administration, which had been involved in negotiations related to the issue.
But because Oman didn't grant similar permission, the flight routes for Israeli airlines were blocked.
Editor's note: This story has been updated with the White House statement.
Go deeper