Chile and Argentina offering Nicaraguan exiles citizenship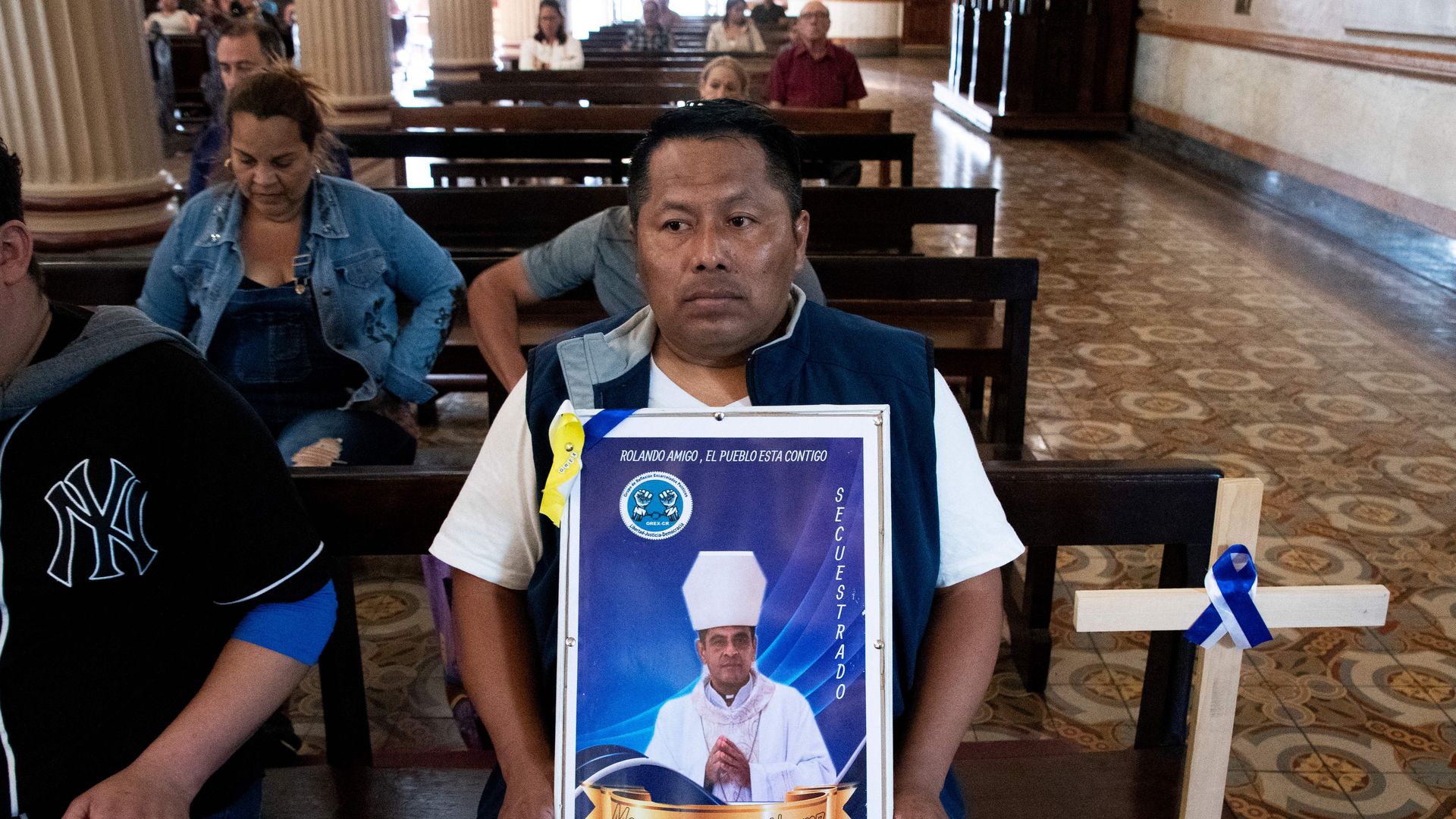 Chile and Argentina this week offered citizenship to hundreds of Nicaraguans recently exiled by the government of President Daniel Ortega.
The big picture: The citizenship offers, which Spain has also made, come as human rights groups decry the move by Nicaragua's government to strip over 300 opposition figures of their citizenship.
Catch up quick: On Feb. 9, Nicaraguan judges appointed by Ortega declared statelessness for 222 former political prisoners who were sent by plane to Washington, D.C.
A week later, 94 other opposition figures, many whom had been living abroad, were also stripped of citizenship.
The exiles were charged with treason over their support of large anti-government protests that started in 2018.
The group includes journalists, religious figures, politicians and Nicaragua's two most well-known living writers, Sergio Ramírez and Gioconda Belli.
Context: Stripping someone of their citizenship has been used by regimes across the world to punish dissidence.
The Chilean dictatorship of Augusto Pinochet (1973-1990) removed the citizenship of people like Orlando Letelier, a diplomat who was assassinated in Washington in 1976.
Ortega has defended the move, saying the critics attempted to harm the country's sovereignty and were "used by the U.S. government to sow terror, death and destruction in Nicaragua."
What they're saying: "Nicaragua is all I am and all I have, what I will never stop being or having… I keep my fight for its freedom, to which I have dedicated my pen," author Ramírez wrote after he was stripped of his citizenship.
Subscribe to Axios Latino to get vital news about Latinos and Latin America, delivered to your inbox on Tuesdays and Thursdays.
Go deeper