How homebuilders are luring buyers back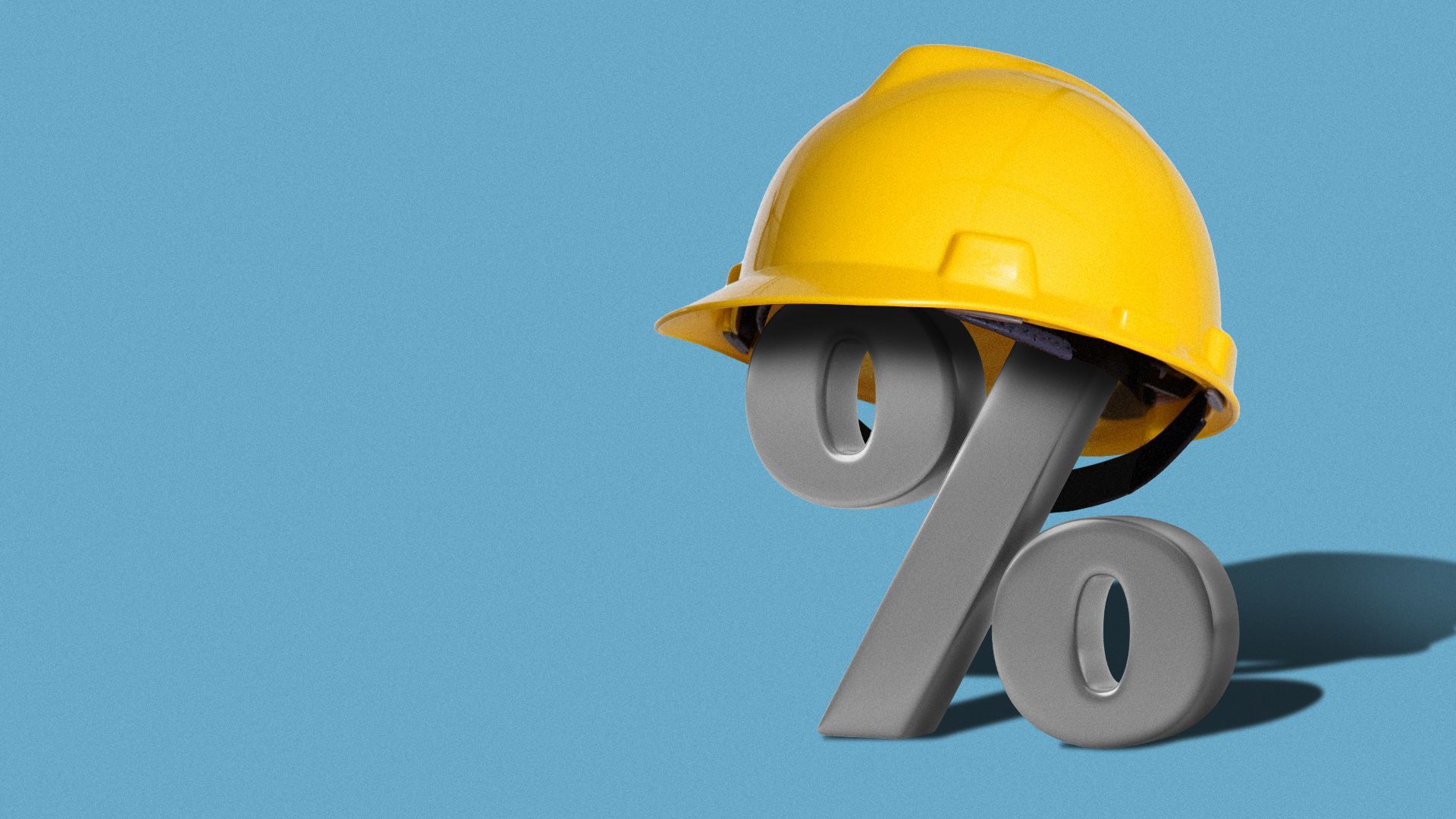 Builders are winning the housing recovery by giving buyers what they want: lower interest rates.
Driving the news: The nation's three largest homebuilders, D.R. Horton, Lennar and Pulte, have seen 52-week highs for their stock prices this month.
Builders are reporting strong sales thanks, in part, to price cuts and one especially popular incentive: mortgage buydowns.
How it works: Builders pay money up front to cut the cost of a mortgage for a period as short as two years or as long as 30 years.
For example, Lennar is offering fixed-rate mortgages at around 5% when buyers purchase new construction through the builder's finance arm.
Pulte has offered 30-year fixed rates as low as 4.25% in recent weeks.
Mortgage buydowns can save buyers anywhere from a few thousand dollars on a two-year term (perhaps with hopes of refinancing once market rates cool down) to tens of thousands of dollars on a 30-year mortgage, depending on the rate, price and down payment.
Why it matters: New construction is the place for deals in this housing market.
Mortgage rates peaking above 7% froze homebuying last year.
Sellers feel little pressure to cave on pricing. But builders, flush with inventory, are luring buyers out of the cold with price cuts and by offering short- and long-term mortgage deals cheaper than the average 6%-plus 30-year rate.
Of note: Homebuilders have had buydowns in their toolbox "forever," as Axios' Emily Peck reported. But recently, it's one they've been reaching for a lot.
By the numbers: About 75% of builders are dangling mortgage rates that buyers can't find on their own through lending institutions, according to surveys conducted by John Burns Real Estate Consulting.
32% of builders are offering buydowns for the entire length of the mortgage.
30% offer reduced rates for the first two years of a mortgage.
The intrigue: The most common mortgage buydown puts rates in the mid-to-high 4% range, though some drop as low as the 3% range, according to Zonda Home, a housing market data and analytics firm.
While builders have deployed mortgage buydowns in the past, it's "nothing like what we are seeing today," Rick Palacios Jr., director of research for John Burns Real Estate Consulting, told Axios.
What they're saying: "It's a huge competitive advantage over the resale market when you can buy down a rate several percentage points the first 2-3 years of a loan, and/or below market rate for life of loan," Palacios said.
"January has seen a nice bump on sales, according to builders, and a lot of that is due to rate buydowns working."
The bottom line: Rising rates and material costs made construction prohibitively expensive just a few months ago. Now, costs are settling down and builders are gaining an upper hand in the resale market by addressing buyers' top concern.
Go deeper