The housing market wakes from the dead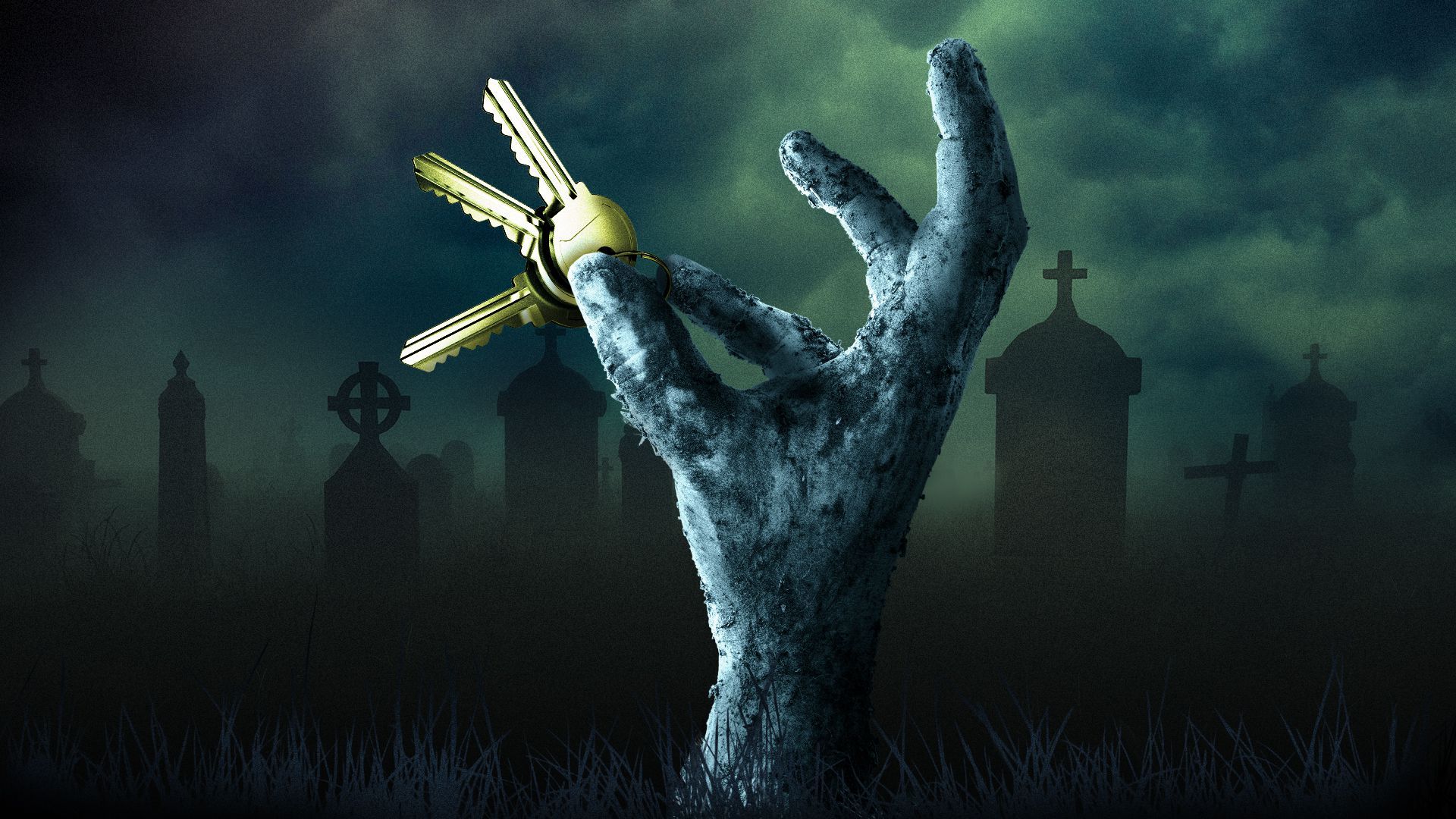 The housing market is showing signs of life after veering into a dead zone late last year.
Why it matters: These green shoots are a good sign for the economy overall, and run counter to some of the dire predictions made last fall when mortgage rates were skyrocketing.
What's happening: Home buyers are making peace with higher mortgage rates, and sellers are making peace with the need to cut prices and make concessions.
While home prices will likely keep falling, there's reason to think a recovery in sale activity is already underway.
By the numbers: Pending home sales were up 3% in December, according to Redfin's proprietary measure. That was the first monthly increase since October 2021. (They're still down 31% since last year.)
In a report titled, "The Housing Market Has Started to Recover" Redfin also notes that more folks are taking home tours than during the fall.
The market's at a turning point, Taylor Marr, Redfin's deputy chief economist told Axios.
Zoom out: The shift is all about mortgage rates. They went up so fast, and to such a high level, it was hard for buyers to even keep up. When rates started falling back a bit, some of these prospective buyers perked up.
After peaking at over 7% in November and crushing demand for homes, rates then fell at the fastest pace since 2009, as the market started to feel the Fed was slowing down its rate hikes.
The average rate on the 30-year mortgage is now 6.13%, per Freddie Mac data out Thursday. That's the lowest level since mid-September.
Some buyers are even able to get rates that start with a 5 — "an important psychological threshold," Redfin notes.
Between the lines: Home buyers and sellers adjusted their expectations. What once seemed high now seems like sort of a deal.
What they're saying: When Stefanie McFall, an architect in Atlanta, started looking for homes with her husband and kids in the suburbs last March, they were outbid repeatedly — many houses sold for $250,000 over asking. By early fall, they stopped looking.
This year, with mortgage rates turning down, they waded back in. Success! They're closing on a five-bedroom house next month with a 5.5% mortgage — the sellers even covered some closing costs. "That would not have happened last spring," she said.
"We didn't mind paying a little higher interest rate because it felt like we had a little more buying power," McFall said in a message. The house is likely $100,000 less than it would've been last year, she added.
Eric Morales, a tech worker in Alexandria, Va., just bit the bullet on a 6.3% mortgage rate when he bought a three-bedroom house with his wife. The rate was "painful," but he said he put on his "macro hat" and looked at the last 20 years, and thought: "This isn't so awful."
They were able to negotiate the price down from around $900,000 to $850,000.
The bottom line: When mortgage rates started climbing last year, reaching levels not seen for decades, the situation looked grim. Observers, even those who knew this wasn't going to be like the '08 crash, braced for the worst.
But the low inventory of homes for sale, as well as a continuing desire from folks for more space to work remotely, is helping to prop up sale volumes.
What to watch: The National Association of Realtors will release its measure of pending home sales, which is more widely used, later this morning.
Go deeper