The government's FTX case increases its focus on SBF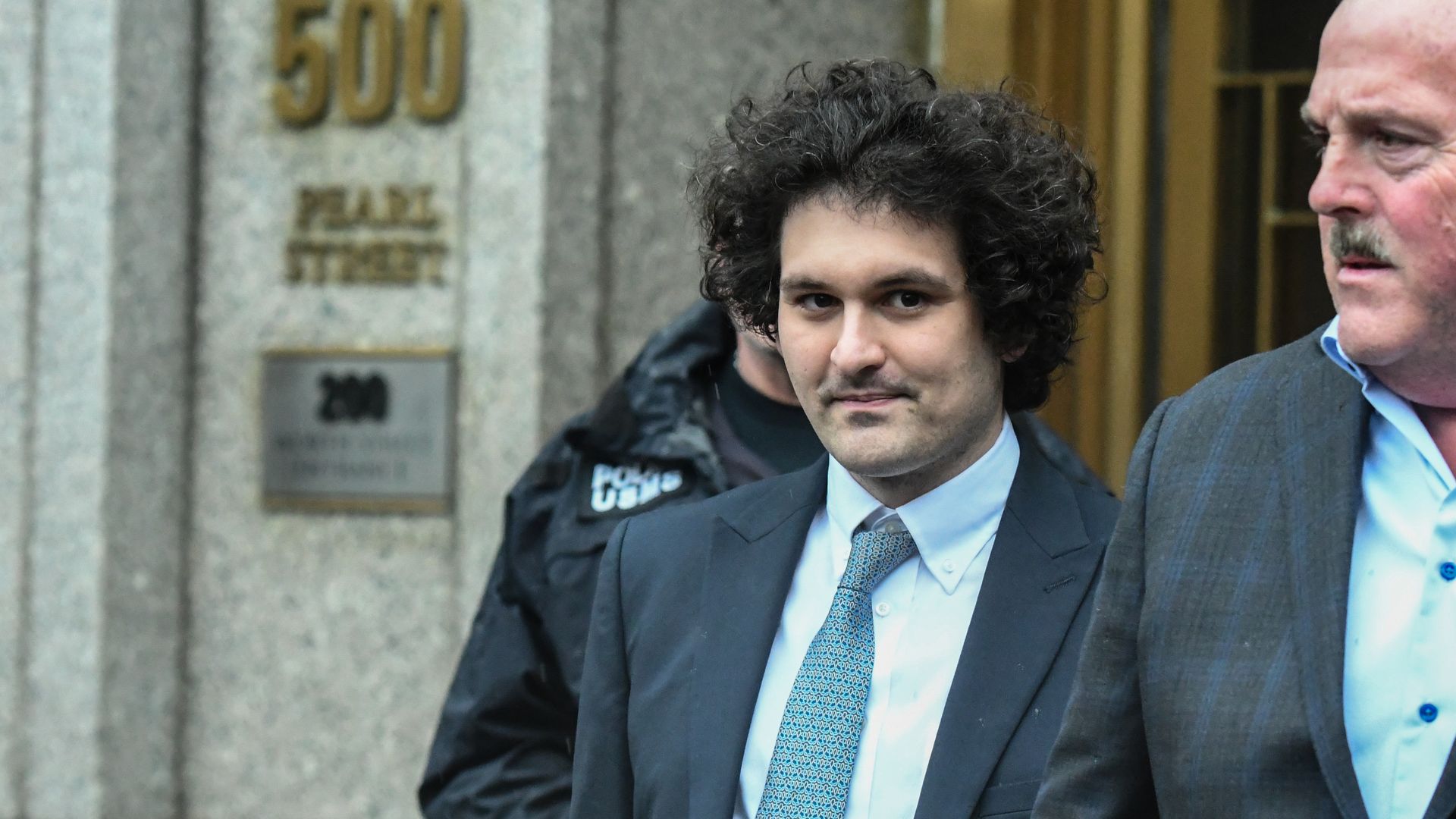 The government is refining its case against FTX founder Sam Bankman-Fried with a new indictment unsealed today in the Southern District of New York that appears designed to pin as much of the blame as possible on the celebrity crypto entrepreneur.
Why it matters: The increased specificity of the charges suggests that the government has uncovered additional evidence that bolsters its case for fraud and other crimes at the once-celebrated crypto company.
Further, the government's case, signed by United States Attorney Damian Williams, notes that the disaster at FTX sent a shock through the whole cryptocurrency market, one that lost money for investors who had never used the exchange or interacted with any of its affiliates.
Zoom out: There were many firms in the FTX empire, but the two crucial ones were FTX proper (the global crypto exchange) and Alameda Research (the hedge fund).
Both founded and primarily directed by Bankman-Fried (SBF).
Details: The superseding indictment contains 12 counts. More importantly, for the public, it sheds considerable light on how much SBF knew about the goings on within his company and how much of the alleged illegal activity was done at his direction.
For example, while FTX.US has been represented as a healthy subsidiary up to this point, the new indictment details a $45 million hole in its balance sheet found as FTX began to fall.
It details specifics around SBF directing Alameda Research executive Caroline Ellison in how to hide the fact that Alameda's venture investments were coming from customer funds.
It makes similar allegations around approximately 300 political donations.
"BANKMAN-FRIED falsely projected ignorance about Alameda's affairs," the indictment reads.
In the weeds: One of the most perplexing aspects of the FTX story from the beginning has been the so-called "[email protected]" account that SBF would represent in late 2022 media appearances as an accounting artifact or a stub account.
The indictment tells a very different story. It alleges that during the period that FTX used Alameda bank accounts to receive customer deposits, it never revealed that to banking partners.
Then it explains how SBF directed the creation of an account under the name "North Dimension."
The North Dimension was created to replace Alameda as a recipient of customer deposits, but, the indictment contends, "'SBF,' the defendant, and other Alameda employees told Bank-I a false story, namely, that North Dimension sought to open an account to function as a trading account connected to Alameda's existing trading accounts."
It details discussions that occurred while FTX was audited, noting that SBF expressed confidence they could hide alleged misappropriation of funds from auditors.
The indictment repeatedly cites, without naming, two other executives as CC-1 and CC-2.
The clues in the indictment make it easy to make an informed guess about both people's identities. So much so that it seems intentional on the part of the government, perhaps foretelling further plea deals.
The intrigue: The allegation that political donations from FTX were paid for with customer funds has been detailed before, but the indictment sheds new light in a key way.
These donations have previously been reported as made using loans. However, the indictment says that the loans were made without any sort of terms, neither interest rates or repayment schedules.
Even more intrigue: A persistent question to close watchers of the FTX affair has always been this: Was FTX in trouble before the Terra stablecoin went south in May 2022, or was that rupture just as decisive for FTX as it was for Three Arrows Capital?
This indictment alleges that margin calls made to Alameda in June 2022 would have sank it (and possibly FTX). So SBF acted decisively to meet those margin calls using FTX customer funds.
The bottom line: The indictment includes a telling vignette from the time when the FTX shell game had begun to fall apart.
"On or about November 6, 2022, BANKMAN-FRIED sent CC-1 a screenshot of a message from Ellison that read, in part: "I just had an increasing dread of this day that was weighing on me for a long time, and now that it's actually happening it just feels great to get it over with one way or another," it says.
Go deeper