Schumer piles on McCarthy for giving Jan. 6 footage access to Fox News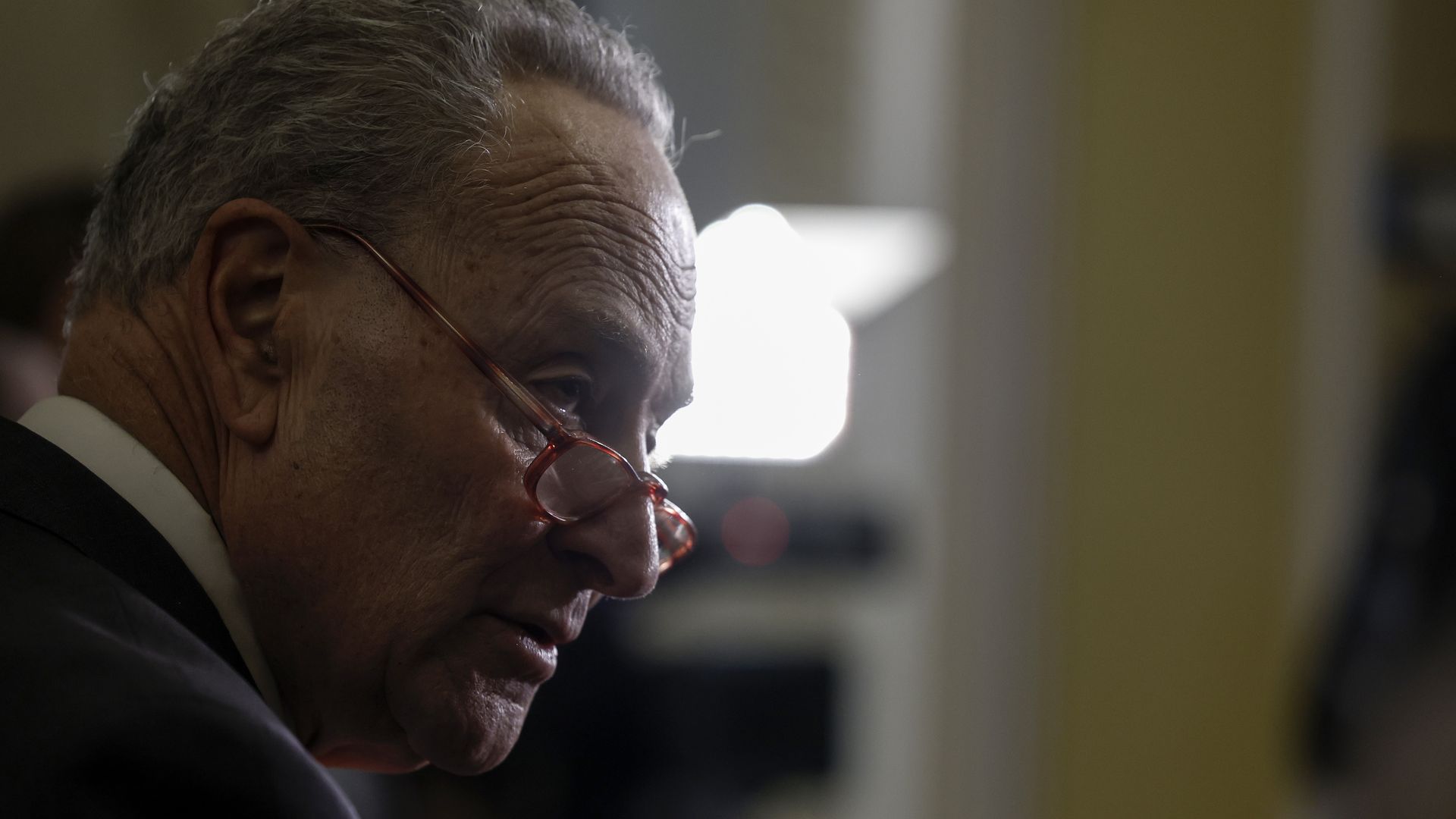 Senate Majority Leader Charles Schumer (D-N.Y.) said Wednesday that House Speaker Kevin McCarthy posed "grave security risks" to lawmakers and their staff by giving access to Jan. 6 footage to Fox News.
Why it matters: Schumer said McCarthy's decision was a mistake that could lead Fox News host Tucker Carson to air footage exposing highly guarded contingency plans to millions of people.
"The speaker is needlessly exposing the Capitol complex to one of the worst security risks since 9/11," Schumer wrote in a letter to Senate Democrats.
"The footage Speaker McCarthy is making available to Fox News is a treasure trove of closely held information ... and its public release would compromise the safety of the Legislative Branch," the letter said.
Carlson has repeatedly downplayed official accounts of Jan.6 and argues that these tapes, which may air on his program, will reveal "what actually happened on 1/6."
Schumer's letter comes a day after House Minority Leader Hakeem Jeffries (D-N.Y.) told lawmakers in a letter that there's "no indication" that McCarthy honored the numerous protocols put in place to protect the lawmakers, staff and law enforcement featured in the recordings.
"Releasing security footage publicly reveals the location of security cameras across the Capitol grounds, making it harder and more dangerous for our brave Capitol police officers to do their job," Schumer said.
What's next: Schumer expressed his confidence moving forward in the Senate sergeant-at-arms at keeping lawmakers and their staff safe.
"The Speaker - nor any elected official - does not have the right to jeopardize the safety of senators nor Senate and Capitol staff for their own political purposes," Schumer wrote.
Go deeper