Top congressional Democrats rip McCarthy for giving Jan. 6 footage access to Fox News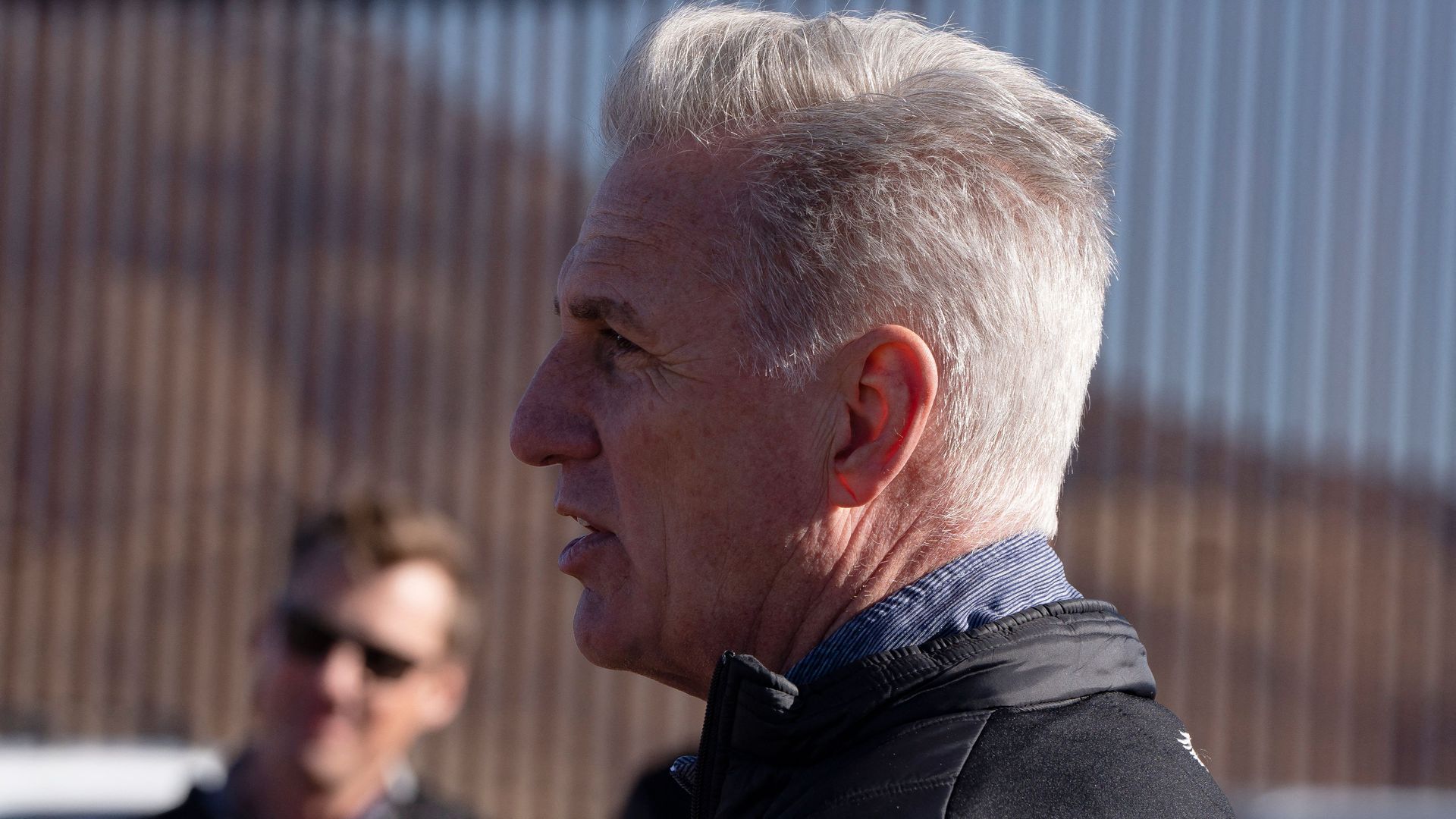 House Minority Leader Hakeem Jeffries (D-N.Y.) said Tuesday that House Speaker Kevin McCarthy committed an "egregious security breach" by giving access to Jan. 6 footage to Fox News.
Why it matters: Jeffries said his team is dealing with the potential national security implications of McCarthy's decision to share the tapes with Tucker Carlson, whom the lawmaker accused of peddling in conspiracy theories.
Jeffries said in a letter to Democratic colleagues that there's "no indication" that McCarthy honored the numerous protocols put in place to protect the lawmakers, staff and law enforcement featured in the recordings.
Carlson has repeatedly downplayed official accounts of Jan.6 and argues that these tapes, which may air on his program, will reveal "what actually happened on 1/6."
"[T]here was never any legitimate reason for this footage to remain secret," Carlson told Axios' Mike Allen.
Meanwhile, Senate Majority Leader Chuck Schumer (D-N.Y.) echoed Jeffries, saying in letter to colleagues that the Senate "strongly objects" to the released of the footage.
McCarthy is "needlessly exposing the Capitol complex to one of the worst security risks since 9/11," he added.
What's next: Rep. Bennie Thompson (D-Miss.), who chaired the Jan. 6 select committee, will host a presentation Wednesday at the Democratic Caucus' virtual meeting on the latest reports.
"It's hard to overstate the potential security risks if this material were to be used irresponsibly," the chair said.
"Unfortunately, the apparent disclosure of sensitive video material is yet another example of the grave threat to the security of the American people represented by the extreme MAGA Republican majority," the New York lawmaker said.
Go deeper