Mortgage applications plummet as rates jump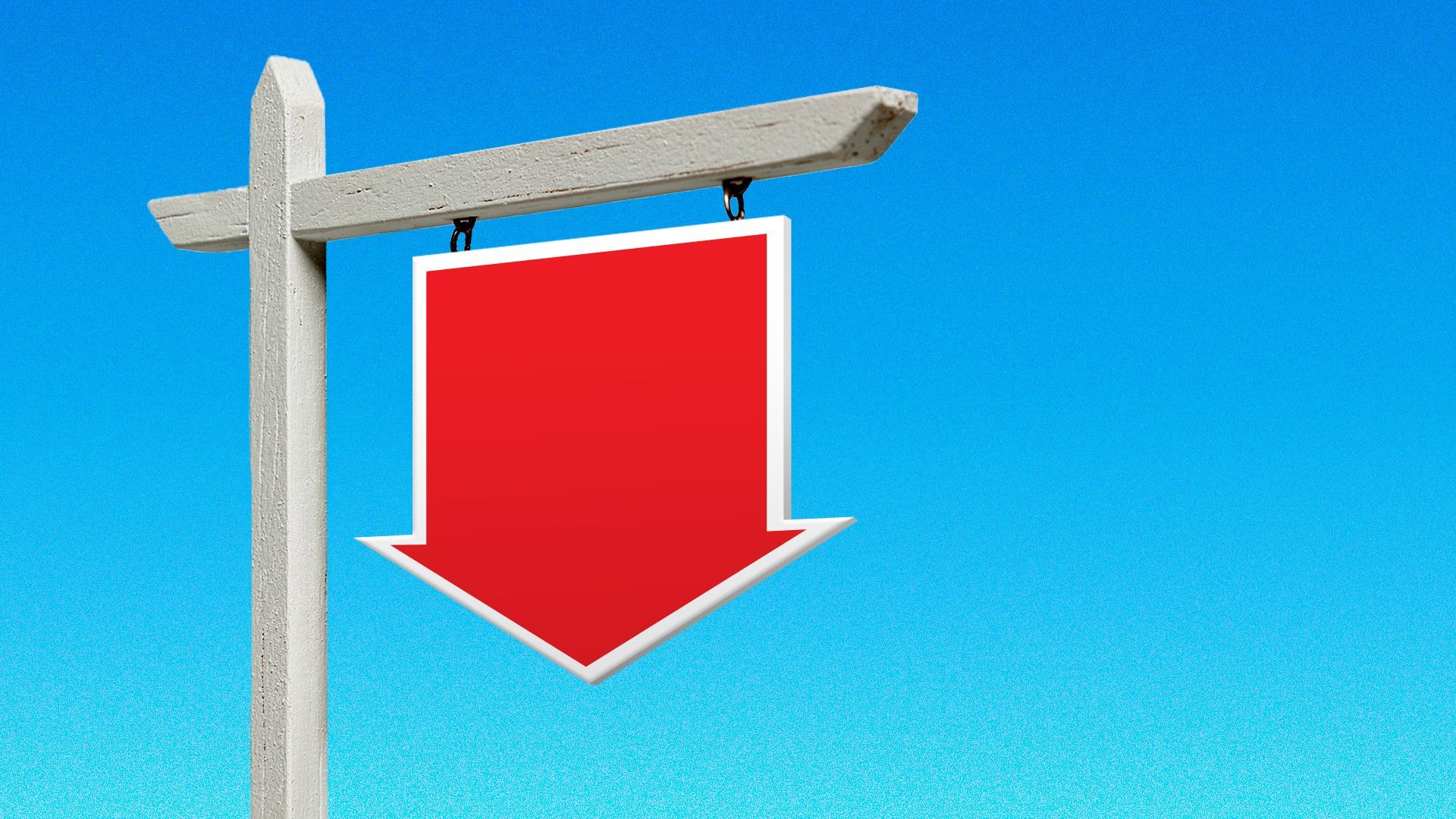 Mortgage rates have risen sharply in recent weeks, reversing what had been a steady drop from nosebleed levels. One result, predictably, appears to be a stomping out of what little activity was starting to emerge in the housing market.
That's one takeaway from the latest index of mortgage applications — released by the Mortgage Bankers Association — which recorded the biggest weekly drop (down 18% from the prior week) in eight years. The index is at its lowest level since 1995.
By the numbers: At the beginning of February, the 30-year fixed rate was 6.19%. Since then, it has jumped almost a half percentage point to 6.62%, as of last week, according to the MBA. That's the highest since November.
What they're saying: "This time of the year is typically when purchase activity ramps up, but over the past two weeks, rates have increased significantly as financial markets digest data on inflation cooling at a slower pace than expected," Joel Kan, the group's deputy chief economist, said in a release.
"The increase in mortgages rates has put many homebuyers back on the sidelines once again, especially first-time homebuyers who are most sensitive to affordability challenges and the impact of higher rates."
One piece of anecdata: Speaking to investors Wednesday morning, Toll Brothers CEO Douglas Yearley said that over the past week, the homebuilder has seen the most deposits in a month, even as rates rise.
"Traffic is really good. Web activity is really good. We have continued to create urgency in the sales center because we are dropping incentives. We are raising prices, and the buyers are out," Yearley said.
Go deeper