DJ Patil, ex-US data scientist, joins venture firm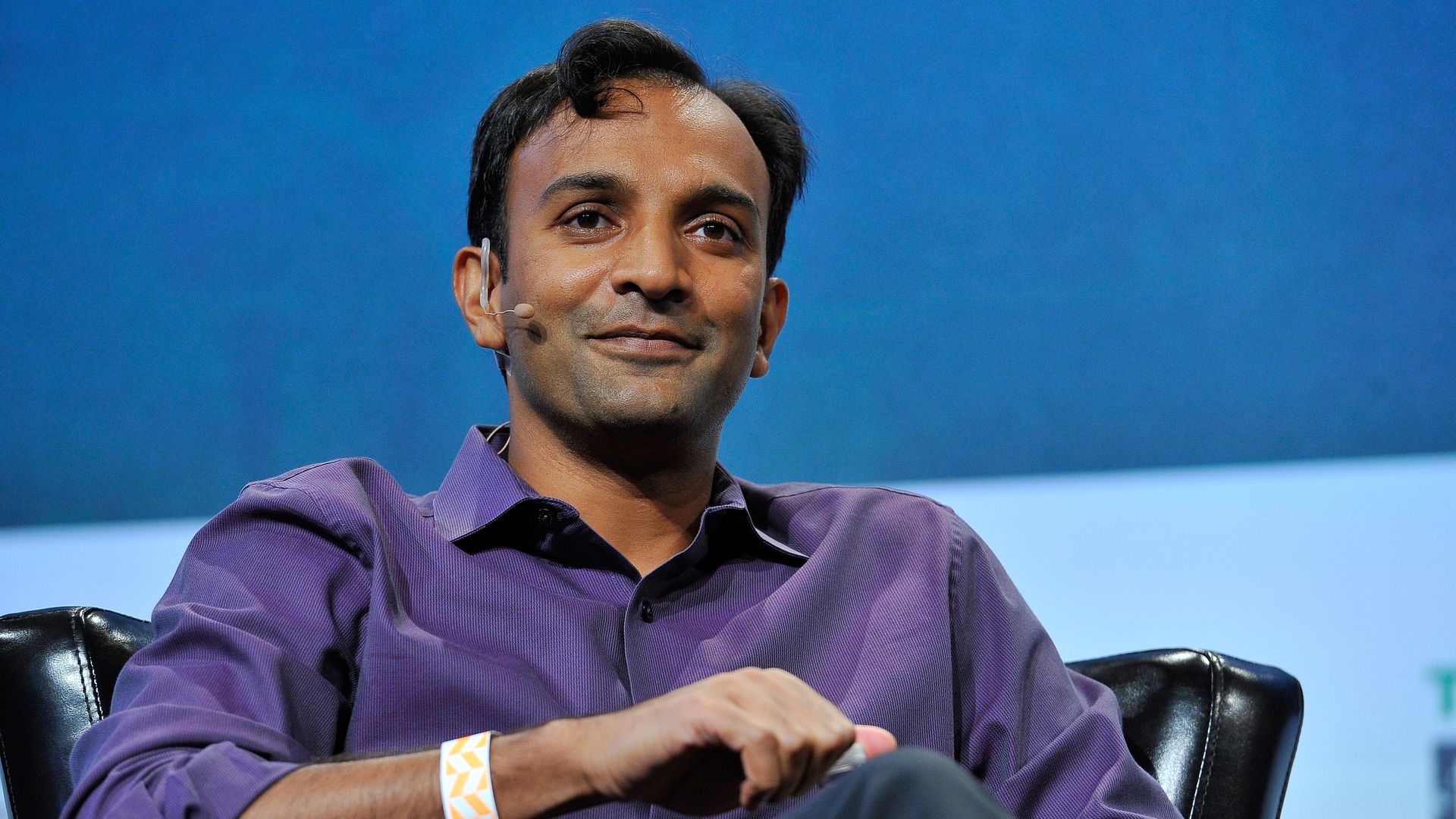 DJ Patil, the first person to serve as U.S. chief data scientist, tells Axios that he's joining venture capital firm GreatPoint Ventures as a general partner.
Why it matters: Patil has long floated around the periphery of the VC industry. He's been an advisor and angel investor who wrote an early check into Figma (being acquired for $20 billion by Adobe), but this is the first time he's taken a full-time position in the sector.
Details: Patil will be one of three general partners at GreatPoint, as firm co-founder Ray Lane transitions into an emeritus role.
GreatPoint is almost finished investing its $450 million third fund, and is raising a fourth.
Background: Patil is a former executive at both eBay and LinkedIn, who also worked in the Defense Department under President George W. Bush. In 2015, he was named America's first chief data scientist by President Barack Obama.
He's since been chief technology officer at Devoted Health, advised on the Biden-Harris transition, and taught at Harvard's Belfer Center alongside former U.S. Defense Secretary Ash Carter, who recently died.
What he's saying: "The types of problems I'm really interested in are interdisciplinary, like how next-gen drug discovery or national security are combined with A.I.," Patil explains. "GreatPoint is aligned with that mission."
He adds: "When you're on the builder side, the joke is that becoming a VC is like trading in your light saber... But the value I've been able to offer startups hasn't been scalable acting alone, but now I'll have partners and infrastructure to help better support them and be more in the thick of it."
Go deeper