False active shooter reports prompt lockdowns at Colorado schools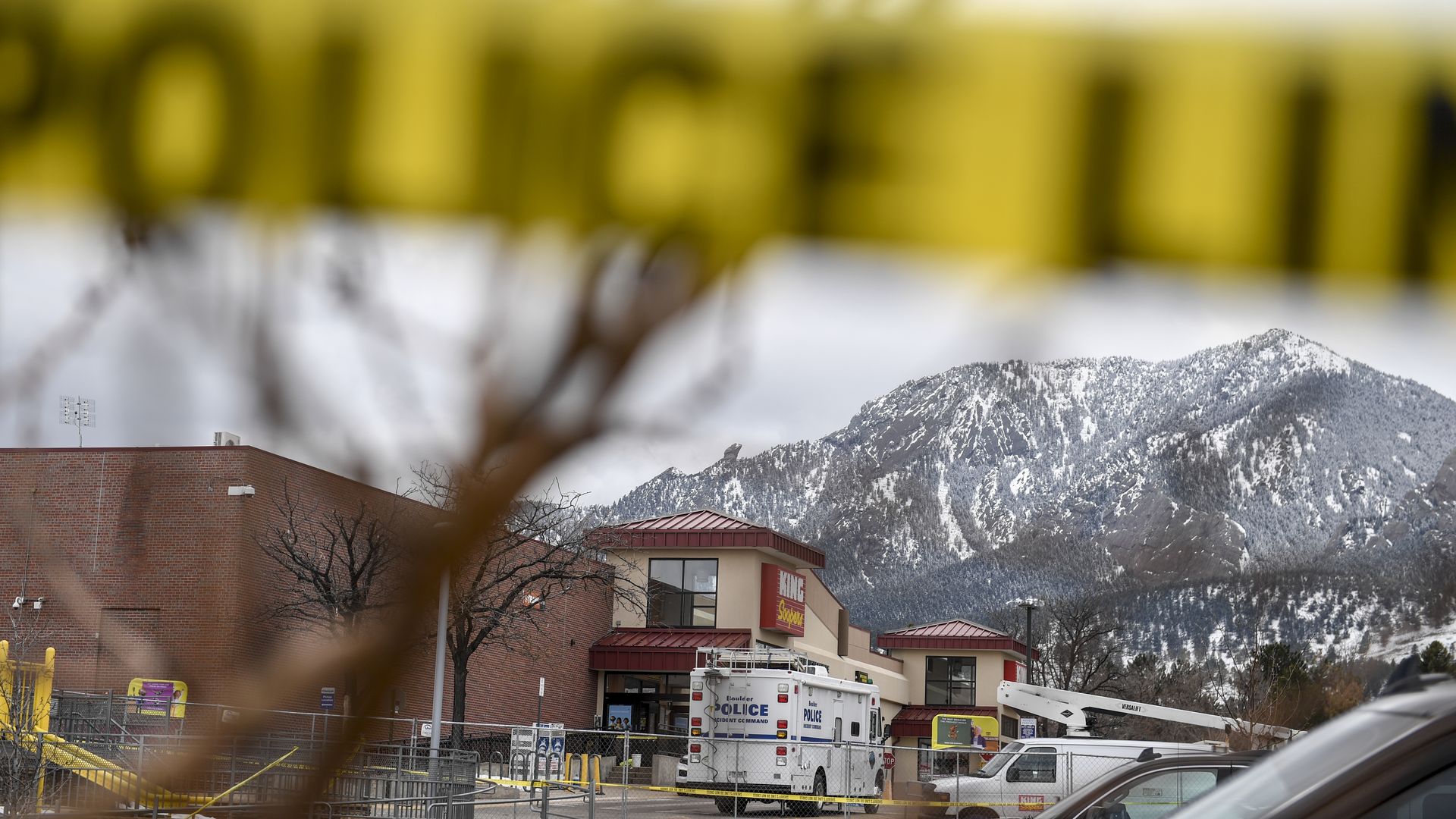 Several Colorado schools and an FBI facility in Denver received threatening phone calls Wednesday, prompting lockdowns.
Driving the news: The threat at the FBI facility was unfounded, and appears to be connected to "unfounded threats in other jurisdictions," the Denver Police Department confirmed to Axios.
Details: A shelter-in-place order was instituted at Boulder High School after local dispatch received a call from someone saying he had semi-automatic weapons and was prepared to go into the school.
"The way this [911] call came in really was authentic to make you believe that we had a real active shooter in the front of the school," Boulder Police Chief Maris Herold said at a press briefing.
In the background of the call, "you can actually hear shots being fired," she added.
The lockdown was lifted and no injuries were reported.
Brighton High School, about 25 miles from Boulder, also received a threatening call, the local police department said, later confirming that no credible threat was found.
Ortega Middle School, about 230 miles south of Boulder, got a call of an armed individual entering the school, triggering a lockdown that was lifted soon thereafter, per Reuters.
Meanwhile, schools in Oregon and Idaho have also been hit with fake active shooter reports this week.
The big picture: A wave of false reports of gun violence, known as "swatting," has been sweeping the country, prompting fear in students, school staff and law enforcement.
By the numbers: There were more than 180 reports of threatening call hoax incidents across 28 states from Sept. 13 through Oct. 21, NPR reported in October.
Flashback: The threats in Boulder come as the city marks the second anniversary of the March 2021 mass shooting at a Colorado supermarket that left 10 people dead.
Go deeper