Boulder shooting suspect still mentally unfit for trial, judge says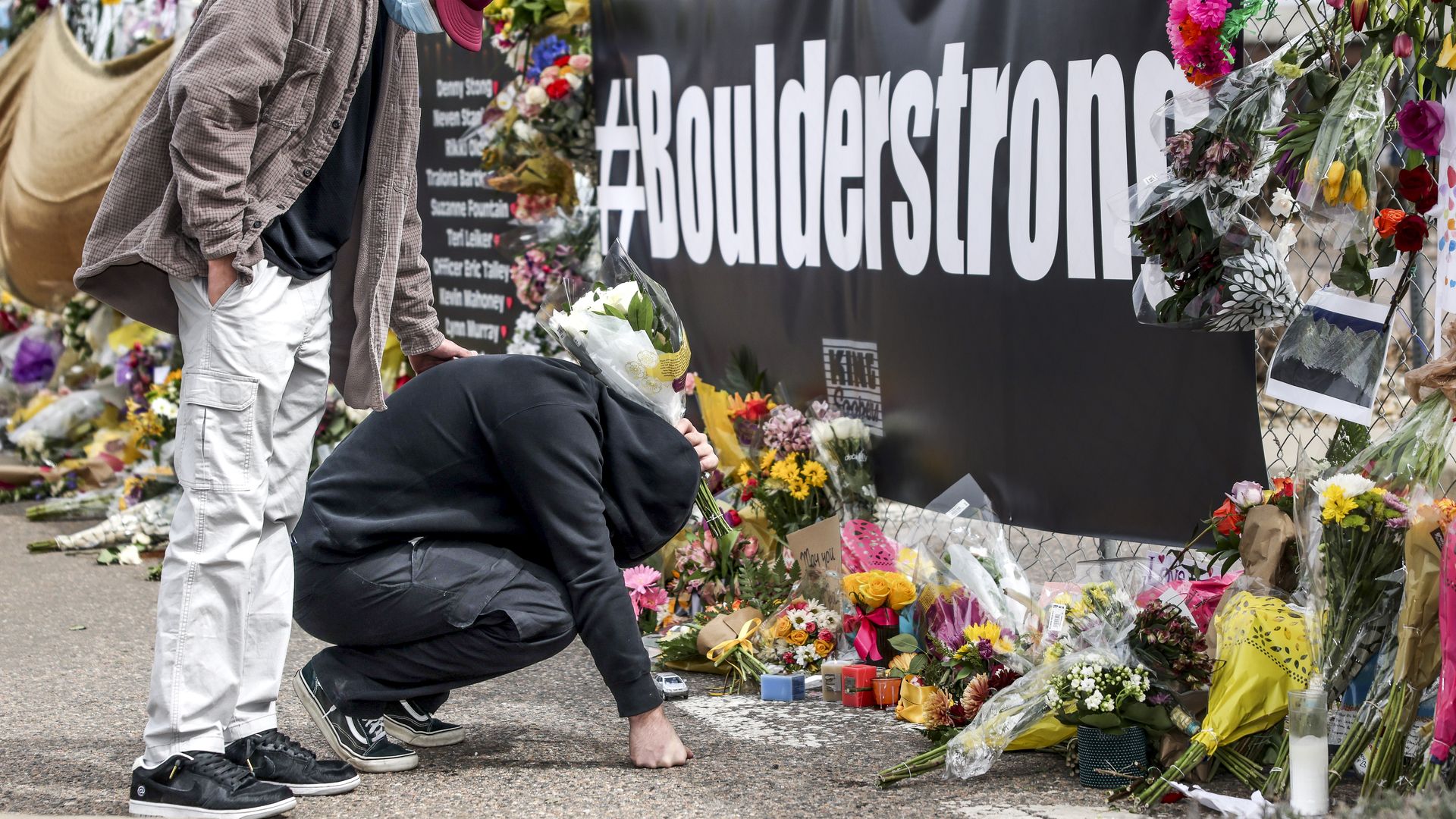 A judge said Friday that a man charged with killing 10 people in a March 2021 mass shooting at a Colorado supermarket remains mentally incompetent to stand trial, AP reports.
Driving the news: Prosecutors said that experts at the state mental hospital have identified symptoms of schizophrenia in suspect Ahmad Al Aliwi Alissa, who was sent to the facility after Judge Ingrid Bakke first deemed him mentally incompetent in December 2021.
The district attorney's office plans to have an expert conduct a "forensic neuropsychological assessment," prosecutors said Friday.
Worth noting: Competency to stand trial is different from an insanity plea in that the former revolves around the defendant's ability to understand legal proceedings and work with his attorney throughout the criminal process.
The latter is used as a defense when a suspect is ruled unable to distinguish right from wrong during the time of the crime due to insanity or mental illness.
Details: Bakke said the latest report from the mental hospital notes that Alissa, though still deemed mentally unfit at the moment, has a "reasonable likelihood" of reaching a state of competency as dictated by Colorado law, per AP.
That would enable him to participate in court proceedings and move the case forward after a nearly two-year-long delay.
What to watch: District Attorney Michael Dougherty said the forensic neuropsychological assessment would allow experts to determine whether Alissa's symptoms are consistent with a mental health disorder, but Alissa's attorney has objected to the test.
Bakke has given both sides at least a month to make their arguments.
The big picture: Alissa, 23, bought a Ruger AR-556 semiautomatic pistol six days before the mass shooting, according to investigators.
The store owner told media outlets that he passed a background check required by the state and conducted by the Colorado Bureau of Investigation before buying the gun.
State lawmakers have since pushed to strengthen background checks and prohibit certain individuals from accessing firearms.
Go deeper: Why the Boulder shooting is so difficult for Colorado
Go deeper