Gun store owner: Boulder shooting suspect passed background check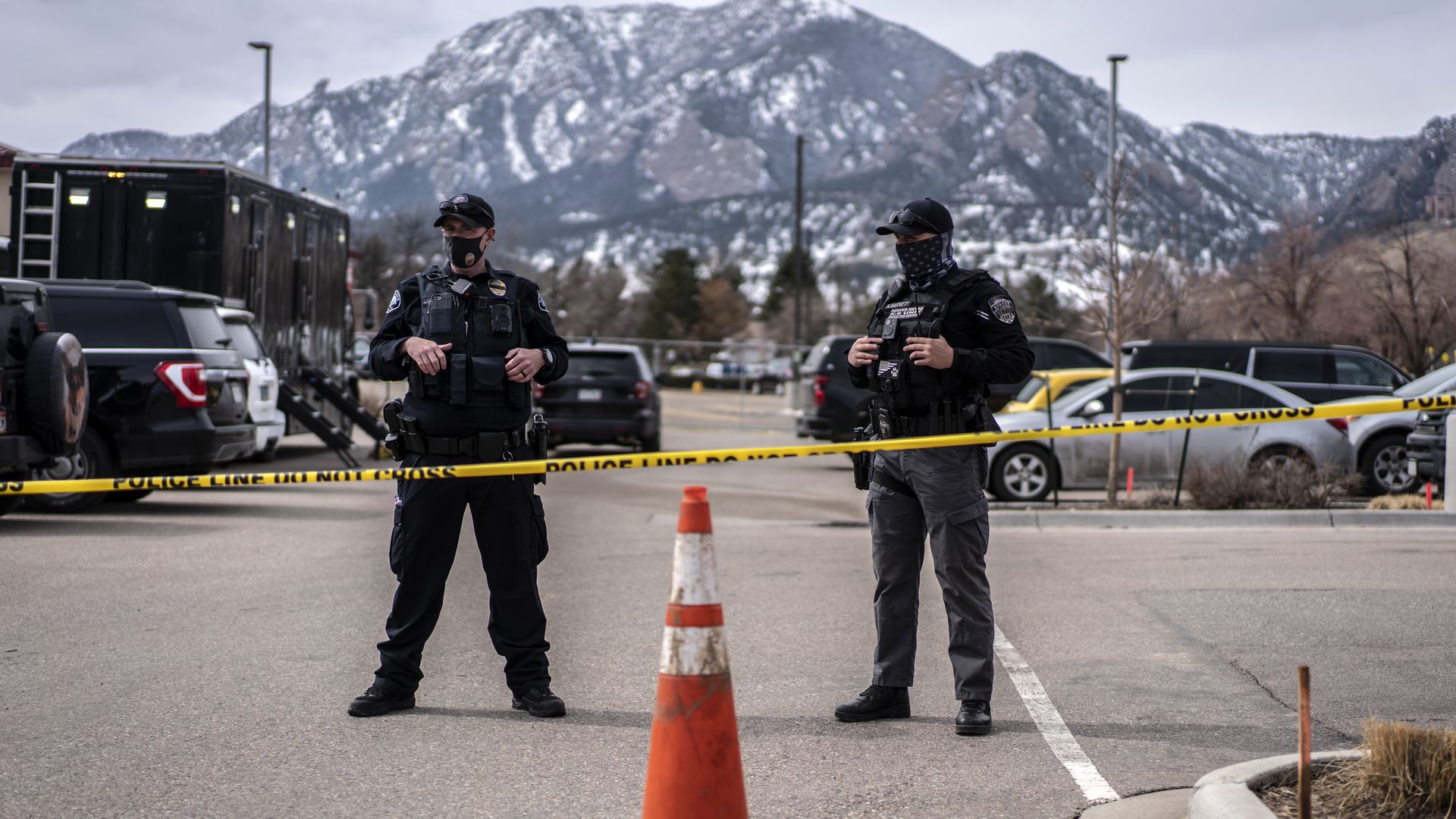 The 21-year-old suspect in the Boulder massacre passed a background check before buying a gun at a local store, the store owner told The Denver Post on Friday.
Details: John Mark Eagleton, owner of Eagles Nest Armory, said the suspect, Ahmad Al Aliwi Alissa, passed the background check required by the state and conducted by the Colorado Bureau of Investigation, which ultimately cleared him for the purchase.
Eagleton did not identify what type of weapon was sold to Alissa, per the Denver Post.
Alissa bought a Ruger AR-556 semiautomatic pistol six days before the mass shooting, which killed 10 people.
Police removed "a rifle (possible AR-15)" and a "semiautomatic handgun" from the shooting scene.
What they're saying: "Regarding the firearm in question, a background check of the purchaser was conducted as required by Colorado law and approval for the sale was provided by the Colorado Bureau of Investigation. We have and will continue to fully cooperate with law enforcement as their investigation continues," Eagleton said, according to the Denver Post.
"We are absolutely shocked by what happened and our hearts are broken for the victims and families that are left behind. Ensuring every sale that occurs at our shop is lawful, has always been and will always remain the highest priority for our business."
Go deeper