Generational warfare threatens to rock 2024 presidential race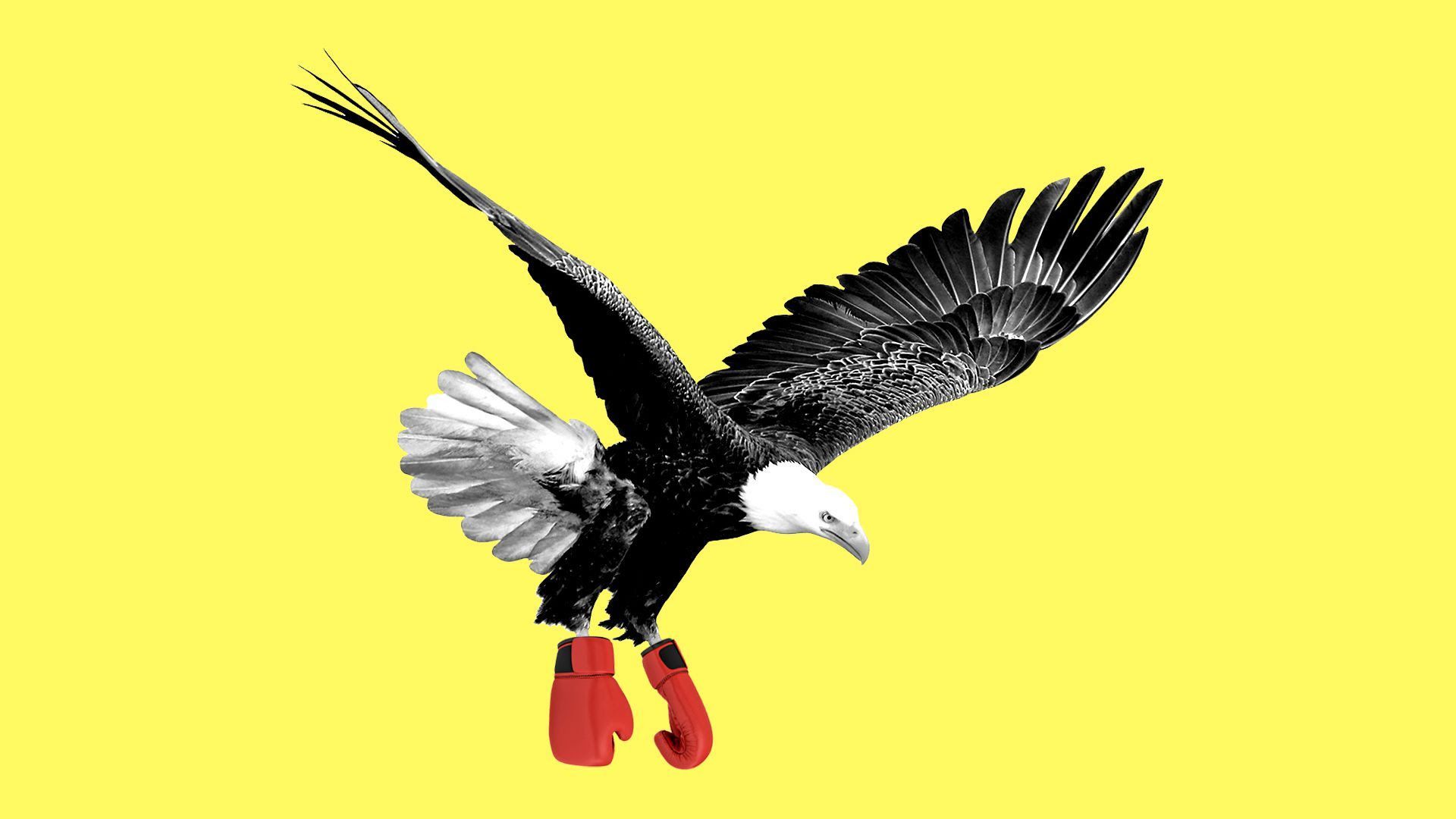 Both Democrats and Republicans are getting louder about old age as a reason to head off a rerun between President Biden, 80, and former President Trump, 76.
Why it matters: Democrats tell pollsters Biden's age is a big reason so many want another nominee. And some in the GOP are using Trump's age to push the party past his divisive era.
What's happening: High-level Dems tell Politico's Jonathan Martin that Biden is too old to run — although they're publicly backing him because they fear Trump could win if they nominate Vice President Kamala Harris.
Behind the scenes, Democratic governors and lawmakers voiced fears about nominating someone who'd be 86 at the end of his second term.
Rep. Dean Phillips (D-Minn.) said: "[I]f he were 15-20 years younger, it would be a no-brainer to nominate him, but considering his age it's absurd we're not promoting competition but trying to extinguish it."
On the Republican side, Nikki Haley, 51 — former U.N. ambassador and South Carolina governor — launched her presidential campaign with jabs at Biden that doubled as attacks on Trump.
Haley called for a mandatory mental competence test for candidates over age 75 and declared: "America is not past our prime. It's just that our politicians are past theirs."
She said the country is "ready for a new generation of leadership to lead us into the future."
What we're watching: Haley took the lead on the age argument, but many other younger Republicans are eyeing '24:
Florida Gov. Ron DeSantis is 44. South Dakota Gov. Kristi Noem is 51. Virginia Gov. Glenn Youngkin is 56. South Carolina Sen. Tim Scott is 57.
Reality check: A raft of Gen X candidates were trounced by Trump in 2016 and Biden in 2020.
On the GOP side, they included Sen. Ted Cruz of Texas, former Louisiana Gov. Bobby Jindal and Sen. Marco Rubio of Florida.
Democrats included Sen. Cory Booker of New Jersey and businessman Andrew Yang.
What's next: Gen X better hurry. The oldest millennials are now in their early 40s — plenty old enough to run for president.
Go deeper