Democrats demand answers from Buttigieg on East Palestine derailment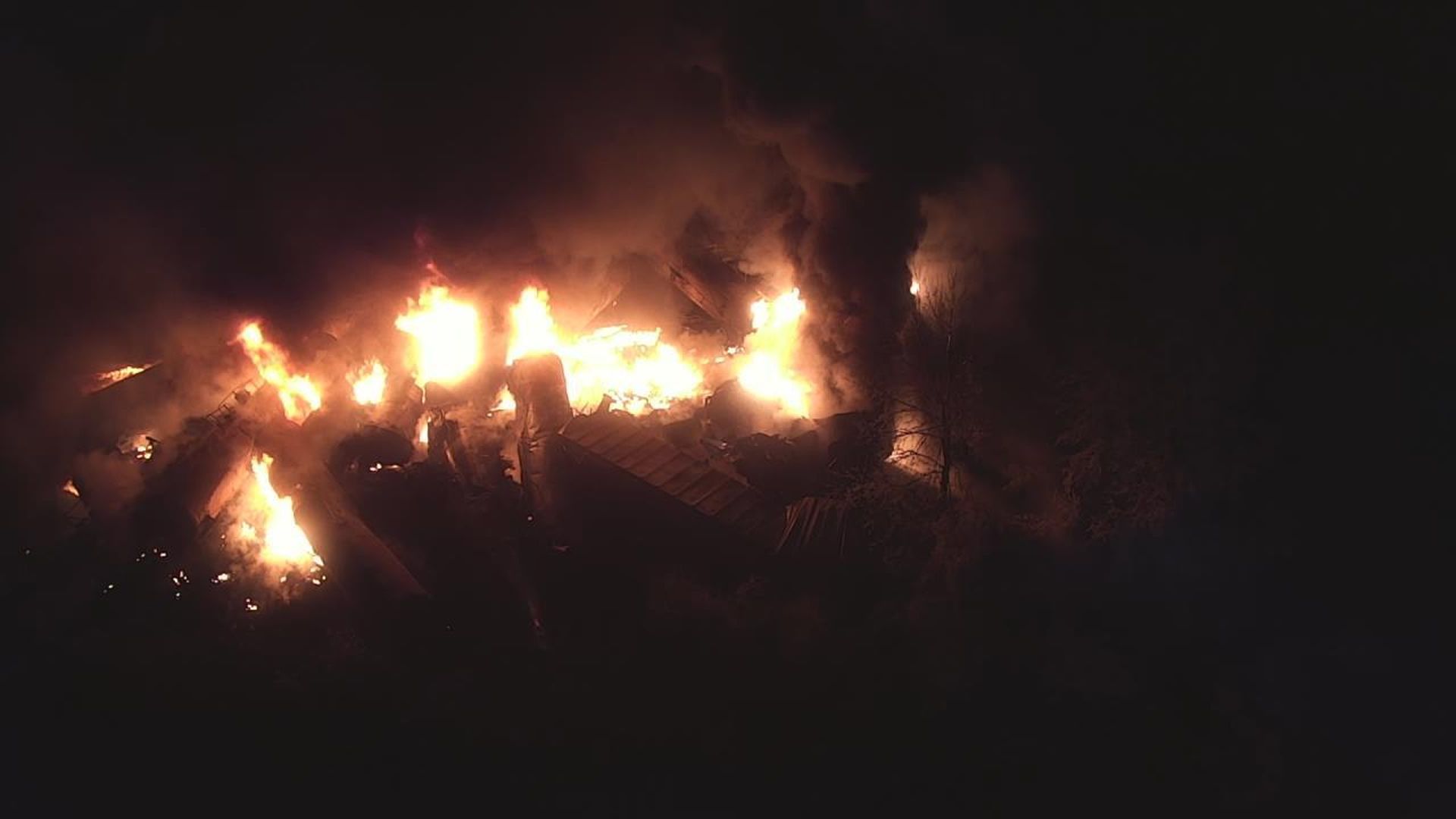 Some Democrats are pointing fingers at the U.S. Department of Transportation after a train carrying hazardous materials derailed in East Palestine, Ohio.
Why it matters: Lawmakers argue that the crash could have prevented with better regulations.
What they're saying: Rep. Ro Khanna (D-Cal.) is holding the Transportation Department partly responsible for dropping the ball in forcing Norfolk Southern, a major transportation company, to prioritize safety over profit.
"Railroads have prioritized stock buybacks over safety and the Department of Transportation didn't take the regulatory action that was needed, repealing the brake rule that could have kept people safe," he told Axios on Friday.
"Our nation must do more to rein in this corporate greed."
"These are working class people that feel invisible and abandoned," Khanna added.
Details: A fire following the derailment caused concerns about toxic fumes and water contamination from spilled materials leaving residents unable to drink or bathe in local water.
Rep. Ilhan Omar (D-Minn.) said the derailment will negatively impact residents' health and well-being for decades.
"We need Congressional inquiry and direct action from Secretary Buttigieg to address this tragedy," she tweeted.
The response: Buttigieg pointed to policies from the Trump administration as partly to blame for the accident that the secretary said favor big corporations.
"USDOT will hold Norfolk Southern accountable for any safety violations found to have contributed to the disaster that has upended lives in East Palestine, OH," he tweeted Friday.
Buttigieg previously said the Transportation Department's ability to regulate the rail system is "constrained by law" due to the Trump administration's 2017 withdrawal of a rule requiring the installation of electronic braking systems on some trains carrying flammable materials.
Electronic brakes stop more quickly than typical air brakes.
What's next: Sen. Sherrod Brown (D-Ohio) said the Transportation Department and other agencies must examine existing regulations to prevent more disasters like this from happening again.
"The Biden administration, working with allies like me in Congress, need to look at all those worker and environment and consumer safety issues that really matter to the public," he said Thursday on MSNBC.
Go deeper