Zelensky urges Israel to send "David's Sling" to use "against Goliath"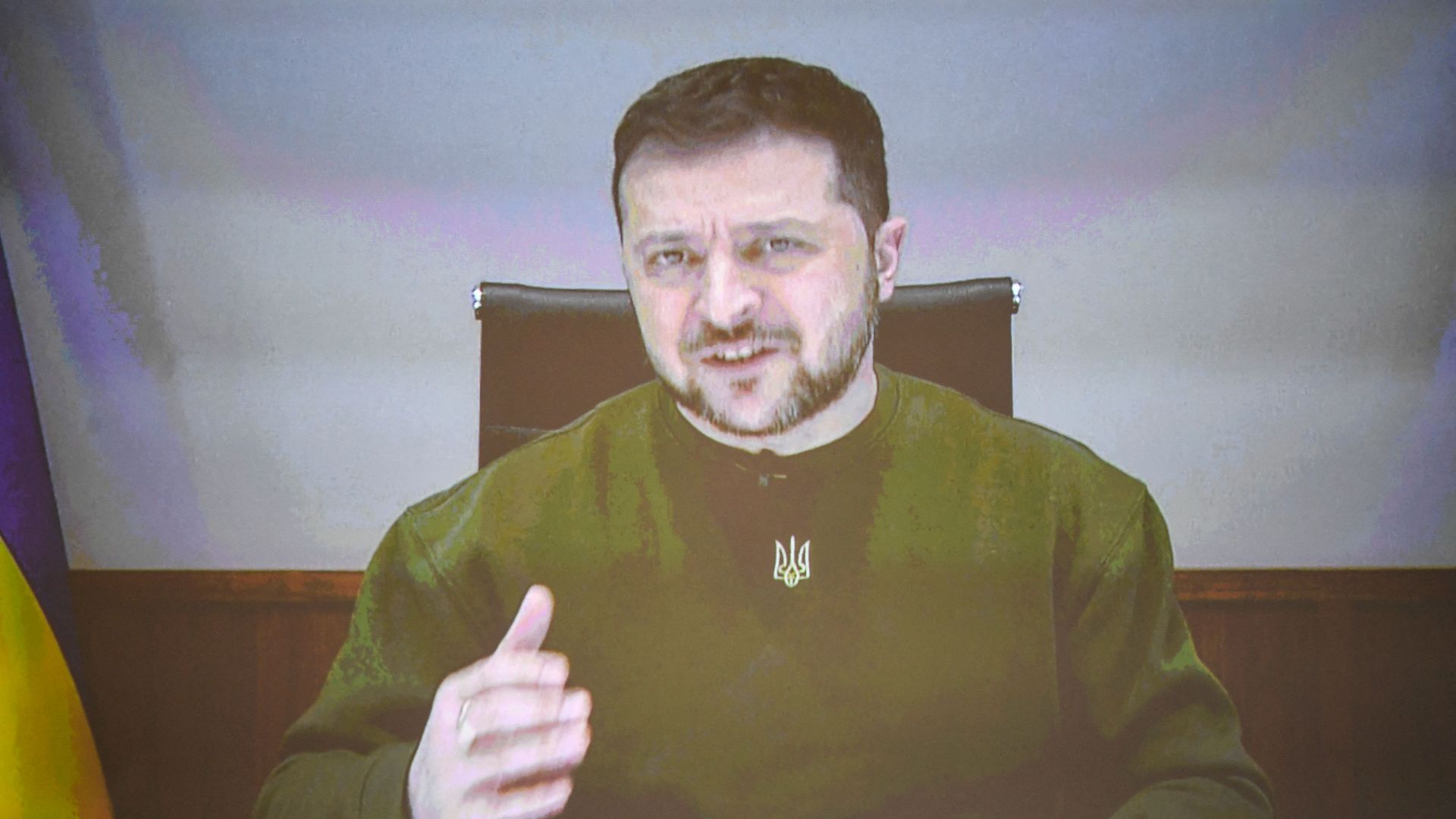 MUNICH, Germany - Ukrainian President Volodymyr Zelensky said in a speech on Friday that Ukraine still hasn't received the "David's Sling" from Israel to use "against Goliath," but he believes it's just a matter of time before the Israeli government sends it.
The big picture: The "David's Sling" is an Israeli-made air defense system that Ukraine has asked Israel for several times. Despite pressure, Israel has so far rejected most U.S. and Ukrainian requests to provide advanced and defensive weapons to Kyiv over concerns that such a move could create tension with Russia and harm Israeli security interests in Syria.
Driving the news: Zelensky met with Israeli Foreign Minister Eli Cohen in Kyiv on Thursday.
It was the first visit by an Israeli official to Kyiv since the Russian invasion began nearly a year ago.
During his visit, Cohen said Israel will continue to help Ukraine in developing an early warning system that alerts civilians about incoming attacks.
What he's saying: In Friday's speech at the Munich Security Conference, Zelensky warned about Iran's involvement in helping Russia in the war. He suggested Russia may repay Iran for the drones it has delivered with weapons-grade enriched uranium.
Continuing his push for greater military aid from the West, Zelensky also urged Ukraine's allies to "hurry up" with its support.
"We need to hurry up. We need speed – speed of our agreements, speed of our delivery, speed of decisions to limit Russian potential. There is no alternative to speed because it is the speed that life depends on," Zelensky, speaking via video link, told conference attendees in Munich.
"Delay has always been and still is a mistake," he added. "There is no alternative to Ukrainian victory... No alternative to Ukraine in the EU. No alternative to Ukraine in NATO."
Go deeper