Rick Scott accuses Biden and McConnell of "gotcha politics" on Social Security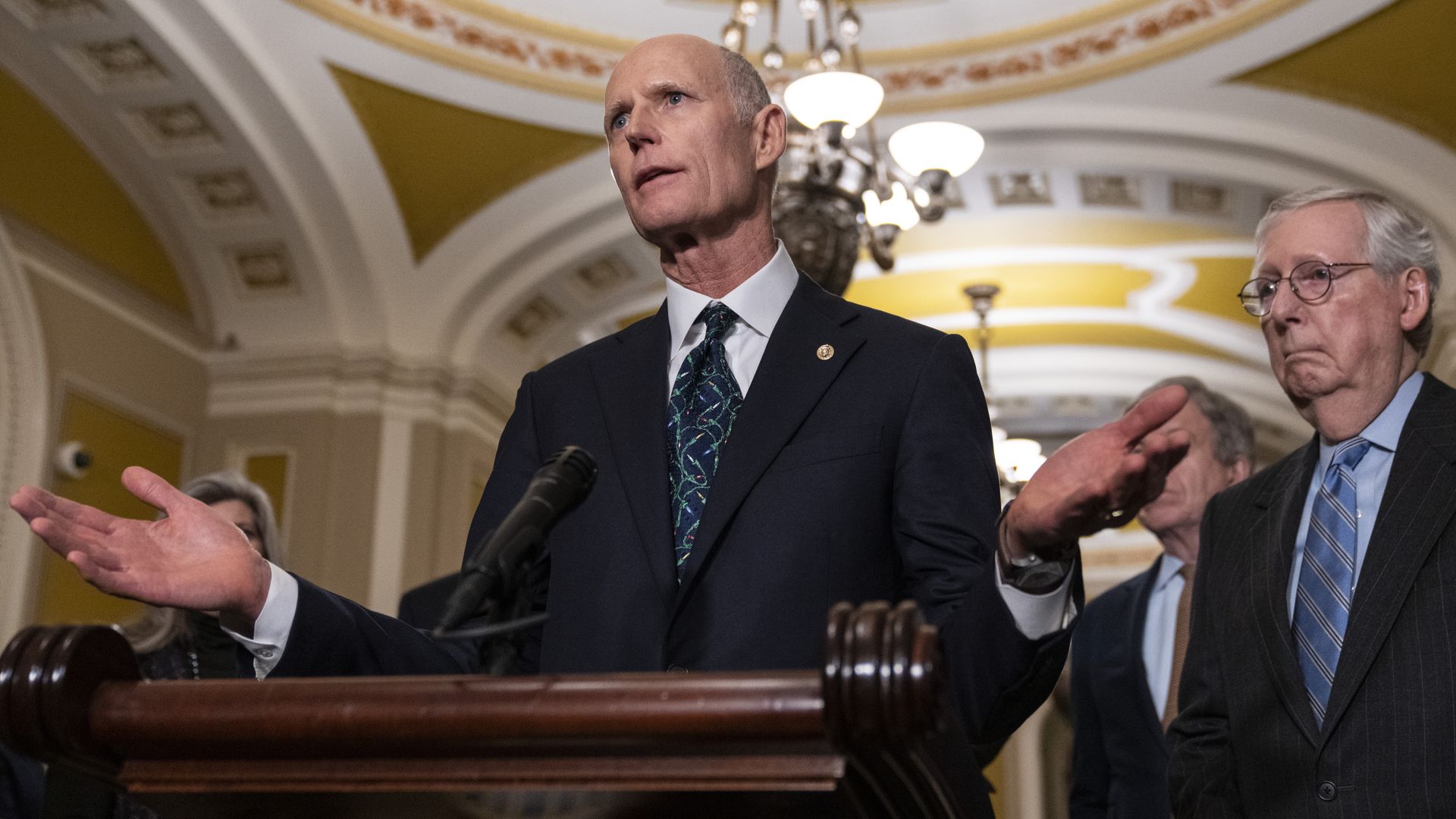 Sen. Rick Scott is firing back after his spending plan became a focal point at the State of the Union, saying President Biden and Senate Minority Leader Mitch McConnell were unfair to attack him over Social Security and Medicare.
Driving the news: Scott wrote Friday that Social Security, Medicare, national defense and benefits for veterans would be exempt from his proposal to require all federal spending programs to be reauthorized every five years.
Scott's plan now lists the exemptions, with a bolded section that reads: "Note to President Biden, Sen. Schumer, and Sen. McConnell – As you know, this was never intended to apply to Social Security, Medicare, or the US Navy."
"I have never supported cutting Social Security or Medicare, ever," Scott wrote in an op-ed for the Washington Examiner.
"To say otherwise is a disingenuous Democrat lie from a very confused president. And Sen. Mitch McConnell (R-KY) is also well aware of that. It's shallow gotcha politics, which is what Washington does."
The original plan didn't mention exemptions for any programs, The Washington Post notes, drawing considerable backlash from Biden at the State of the Union and McConnell in the days that followed.
The bottom line: Those programs are such a lion's share of the federal budget that exempting them would require 85% cuts to all other programs to reach the House GOP's goal of a balanced budget over the next 10 years.
Go deeper