Focus groups: Michigan swing voters want Biden gone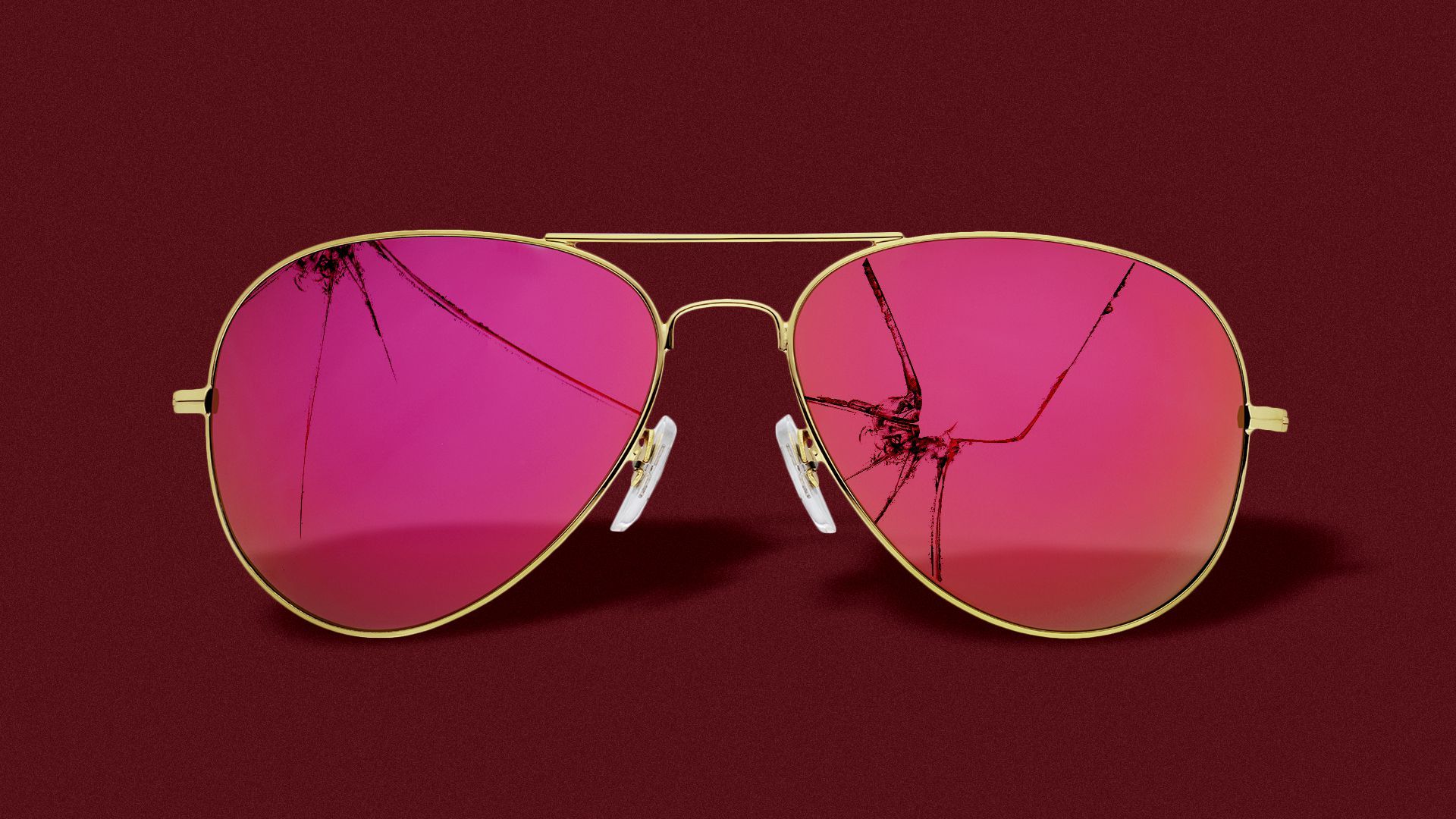 Bad news for President Biden: A focus group of Michigan swing voters who backed him in 2020 unanimously want a 2024 primary challenger, even as they struggle to name an alternative.
Why it matters: Biden's age, "mental acuity" and fitness to serve are worrying these voters, Axios learned from our most recent Engagious/Schlesinger focus groups on Tuesday.
The online focus groups featured 13 Michiganders who voted for Donald Trump in 2016 and then Biden in 2020.
Seven are now registered as Democrats, two as Republicans and four as independents. While a focus group is not a statistically significant sample like a poll, the responses show how some voters are thinking and talking about current events.
Eight of the 13 voters say they would abandon Biden in favor of "a generic, not-at-all controversial, middle-aged white male Republican governor who has mainstream conservative views," as our moderator asked them.
The big picture: A recent national poll found just 37% of Democrats want Biden to seek a second term.
Biden is 80 and Trump is 76, yet the focus group voters don't hold Trump's age against him and it doesn't influence their view of him.
What they're saying: Biden "looks extremely frail to me, and I swear every time I see him, he looks older," said Valerie C., but "Trump looks exactly the same."
"It doesn't look like he's going anywhere for 30 years," Valerie continued. "Biden, I worry that he might be gone next week or something, so that's kind of scary to see."
"From the way I've seen him think and sort of be out of it when he's in public, he doesn't seem fit to be holding such a high position in office," said Jill O.
Several others mentioned things they've seen online have influenced their opinion of Biden's fitness for office.
Between the lines: These voters have soured on Trump and viewed Biden as the lesser of two evils last presidential cycle.
Adam P. said that he doesn't trust Trump. "So that's why I would switch. Because I voted for Biden, but I would just want to try something new."
Zoom in: The only name that came up as an appealing 2024 primary challenger is Sen. Cory Booker (D-N.J.), because a participant preferred him over Biden in 2020.
Not a single other participant had a Democrat in mind, but would like to see just about anyone challenge the president.
"I just think there are others that may be more — I don't want to say more credible — but the longevity of a person matters. I mean, there's never been a president older than him," said Jill O.
The bottom line: "Without hesitation, Michigan swing voters would deny Joe Biden what the last four presidents enjoyed — an unimpeded pathway to re-nomination," said Rich Thau, president of Engagious, who moderated the focus groups. 
Go deeper